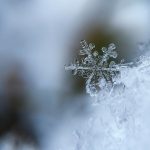 It seems that quite recently we've been celebrating Christmas and New Year, and now February has come. And it means that it's time to talk about the loudest premieres of the first month of this year. The TV crew has planned for us not only several very interesting premieres but the sequels of beloved shows as well.
New January TV-Shows
The Watch by BBC America – Premiered on January 3, 2021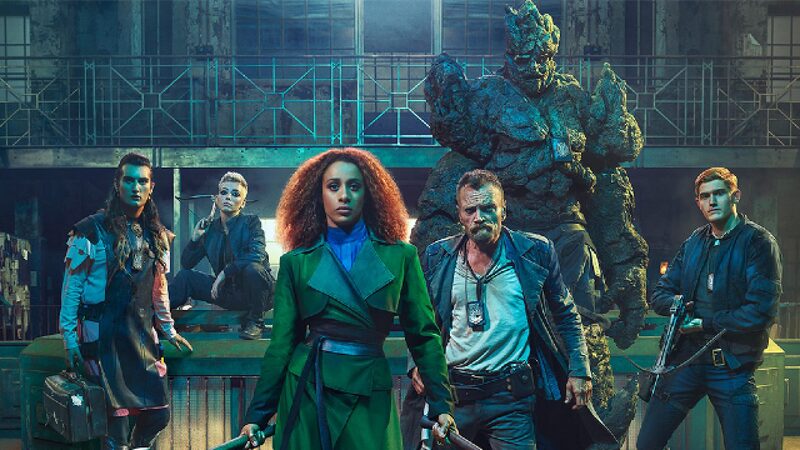 The Watch is another screen version of Terry Pratchett's Discworld novels, but this time a very, very amateur one.
This show brings us to the Ankh-Morpork, one of the main cities of Discworld. The main heroes of this show are the members of Ankh-Morpork City Watch that is an analog of our police. So they investigate numerous crimes.
The new show strikes at once with its astonishing level of madness that can fully compare to the written source. The BBC America showrunners changed many characters, kept a focus on different things, and the army of Terry Pratchett's fans didn't appreciate such a course.
The show was, actually, cursed by a fan base of Discworld, and the author's daughter claimed that the TV show "shares no DNA with Terry's work".
Despite the rejection of the fiction author's audience, The Watch is still a rather interesting procedural show that was combined with the remarkably crazy fantasy world together with the surprising characters we could hardly meet anywhere else.
Coyote by CBS All Access – Premiered on January 7, 2021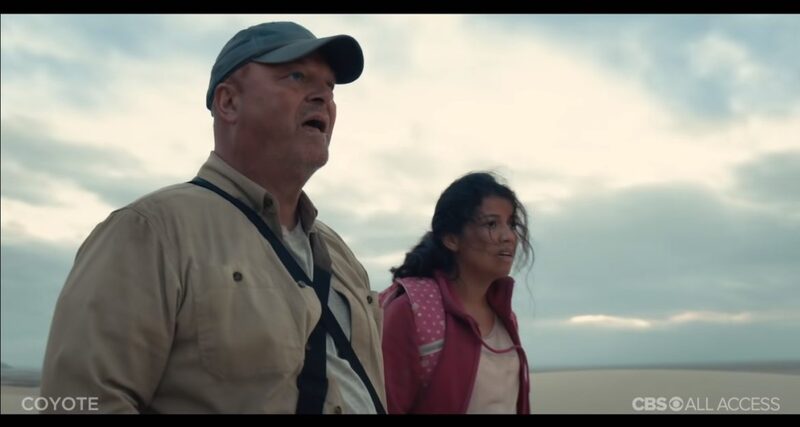 Ben Clemens, a hero of a Coyote criminal drama show, had worked at the United States-Mexican border for over 3 decades. Over the last 32 years, Ben intercepted thousands of illegal migrants, and now it's time for his well-deserved retirement. But this hero can't do it so easily. A regular trip to Mexico will turn into a nightmare, so here's Ben now crossing the border illegally with a pregnant woman. Finally, he's on the mafia's hook. The Mexicans now threaten Ben't family, and he is forced to work for them. Ben's fortune takes a steep turn, and now the former border guard is doing things he used to fight against for years of his practice.
A skilled actor Michael Chiklis is in the title role, and the ones who were involved in projects like Breaking Bad, Jack Ryan, and American Gods are now in the shoes of producers here.
As a result, we have, even if not perfect, a rather exciting scene that is able to brighten up a couple of winter evenings with all those testosterone dramas and the views of the Mexican deserts.
Mr. Mayor by NBC – Premiered on January 7, 2021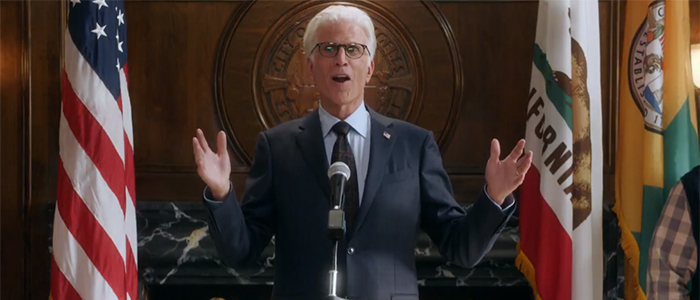 Tina Fey and Robert Carlock who, among other things, have created a wonderful but already ended Unbreakable Kimmy Schmidt, are now treating us with a new sitcom television series.
This time, the main character of the show is a rather rich businessman Neil Bremer who is running for mayor of Los Angeles in order to earn the respect of his high school girl-daughter. Amazingly, Bremer wins the elections, and now he has to work for the whole megapolis.
Again, the showrunners are implementing a customer way: bright characters, short series, good-natured jokes, and the light narrative. This blend works to make Mr. Mayor another frivolous but rather pleasant and worth comedy.
One of the major assets of the show is Ted Danson, a great actor whom you, probably, could see in many movies, even if you are not a fan of sitcoms.
Lupin by Netflix – Premiered on January 8, 2021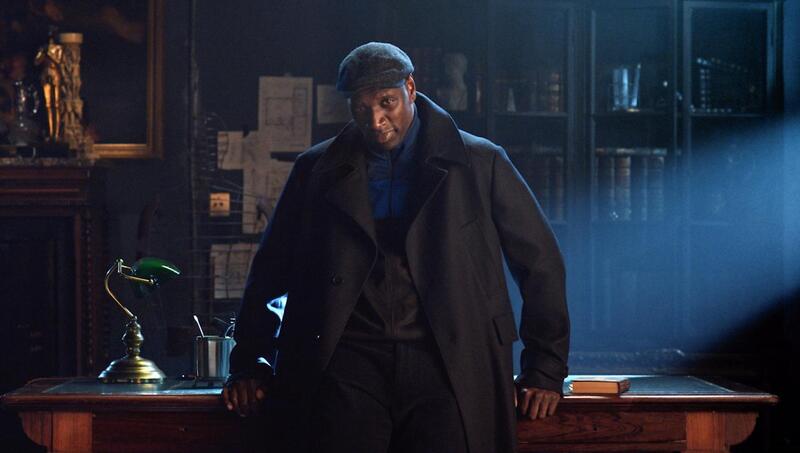 A new international product by Netflix, this time from France. Inspired by the novel series about Arsene Lupin, Assane Diop himself becomes the gentleman robber. Believing himself to be an honorable thief to the highest degree, Diop steals from only those who, in his view, deserve to be robbed. Smart and charismatic, the main character never loses and can trick anyone.
However, now it's time to deal with the puzzles of the past to find out who framed Assane's dad many years ago. Diop develops a clever plan, but at times life can be even more insidious than the smartest crook is.
The Lupin show of 5 episodes has suddenly become an international hit, beating on statistics blockbusters like Bridgerton and The Queen's Gambit.
Netflix rejoices and renews Lupin, or rather, announces the second part of the season that will be ready for release approximately in the summer of 2021.
What is the recipe for Lupin's success? An interesting character, engaging plot lines, wonderful views of Paris, and a short season of series: you can watch the entire show just in one night.
WandaVision by Disney+ – Premiered on January 15, 2021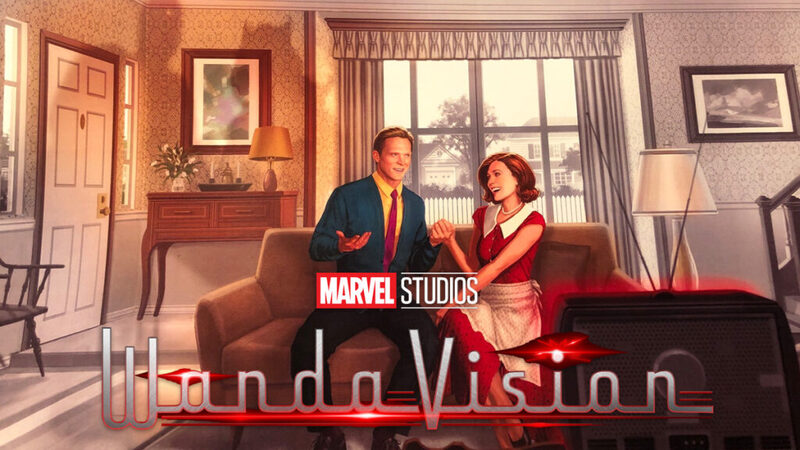 And here's the loudest premiere of the month, if not of the whole 2021 year, a valuable milestone in the TV industry development.
Marvel Cinematic Universe, the most expensive movie franchise of history, decides to conquer the world of small screens, launching its fourth phase just at the home of the audience.
Being a direct sequel to the last The Avengers, WandaVision shows a female superhero named Scarlet Witch who goes nuts after the death of her husband, Android Vision. Wanda (it's the witch's name in life) creates a strange world where Vision is still alive. A strange microcosm now doesn't look like the classic American sitcoms, making progress for decades with each new episode. For example, the first episode is a real comedy of the 1950-s, and the third one is much closer to a sitcom of the 1970-s.
Bending over backwards for the American TV industry, the creators of WandaVision still follow a straightforward plot that is connected with the whole Universe, adding the characters we are already familiar with.
The result is quite interesting: vintage exhibitions look extremely authentic, and puzzles do not turn into the end in itself.
The leading actors, Elizabeth Olsen and Paul Bettany, now have what to perform, critics publish positive feedback, the Disney+ streaming platform is counting new subscribers, and all we can do is ascertain the fact: Marvel managed to do it again.
Walker by The CW – Premiered on January 21, 2021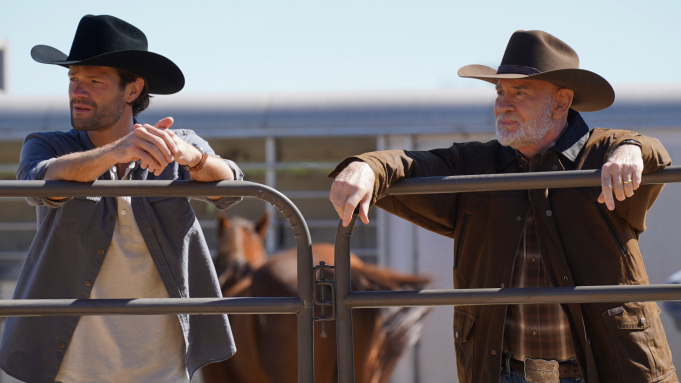 Walker, Texas Ranger is a classic TV show of the 90-s, and now it's coming back, being repackaged 20 years after the final episode.
Just to recall, the original show lasted for a whopping 9 seasons, and became a classic, giving birth to a spin-off, a movie, and three novels. The leading role of Texas Ranger belonged to a meme man Chuck Norris. And in 2021, the Walker is Jared Padalecki whom we all remember well for a just ended ultra-long Supernatural.
The plot of this reboot is plain: a Texas ranger Cordell Walker returns home after a year of undercover work. Cordell is a widower, and now he starts his own investigation into the death of his wife. Moreover, the main character has to work on the relations with his son and daughter, to go on working in law enforcement, and to get along with his new partner, one of the first female rangers.
No doubt, Walker is a rather conservative show that can serve as an escape for those who are tired of experimental and too complicated serials.
Resident Alien by Syfy – Premiered on January 27, 2021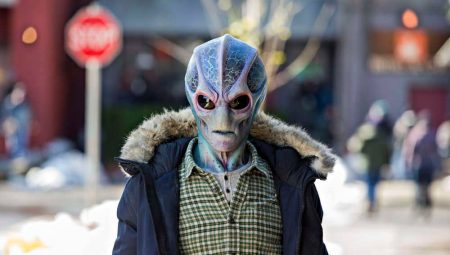 Another comedy premiered in January 2021. Humanoid Harry from a faraway planet crashes somewhere in a picturesque Colorado state. Fortunately, Harry has the ability to change his appearance. The alien gets to live in a small Patience city, takes on a humanoid form, and poses as a doctor. The local police suddenly decide to involve Dr. Harry in an investigation into the series of murders, and our humanoid decides to help the local law-keepers.
And everything goes well, but Harry has a whole other mission on Earth, so his neighbours would hardly love it…
Resident Alien should be watched not only for its funny jokes but because of a leading role actor, hilarious Alan Tudyk with wonderful facial expressions who manages to play the Harry humanoid role so artfully. As a bonus, there are amazing winter landscapes of Colorado (though the movie is shot in Canada), a detective line, and funny characters.
Sequels of the Already Released Shows
Cobra Kai, Season 3 by Netflix – Premiered on January 1, 2021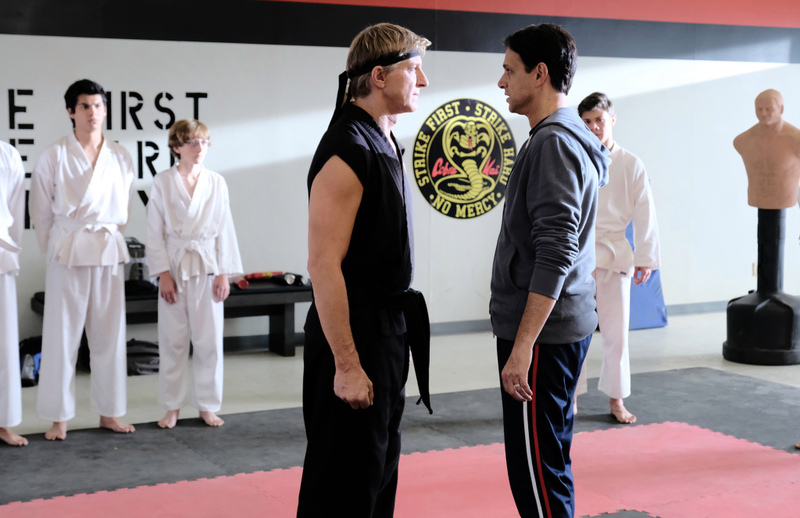 It's a sequel to a Karate Kid movie of 1984. The original film shows a stand-off between young boys Daniel and Johnny, and the new show represents not only two main characters but two actors who used to play the teenagers over thirty years ago. As for now, the main character is Johnny Lawrence, the antagonist of the film who, over the years, establishes his own karate school.
The Rookie, Season 3 by ABC – Premiered on January 3, 2021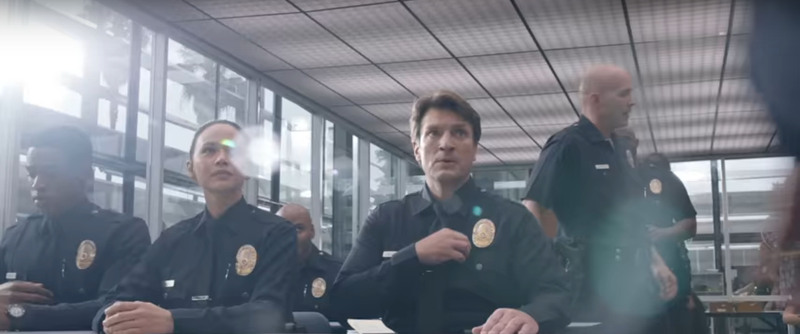 A former owner of a construction firm John Nolan decides to turn his life upside down. He moves to Los Angeles to become a real policeman. The obstacle is only one: his age. John is 40 that automatically makes him the oldest graduate of the police academy. Nolan takes ridicule easily and is working hard in the new direction that brings him funny situations, romantic stories, and quite dramatic experience as well.
Zoey's Extraordinary Playlist, Season 2 by NBC – Premiered on January 7, 2021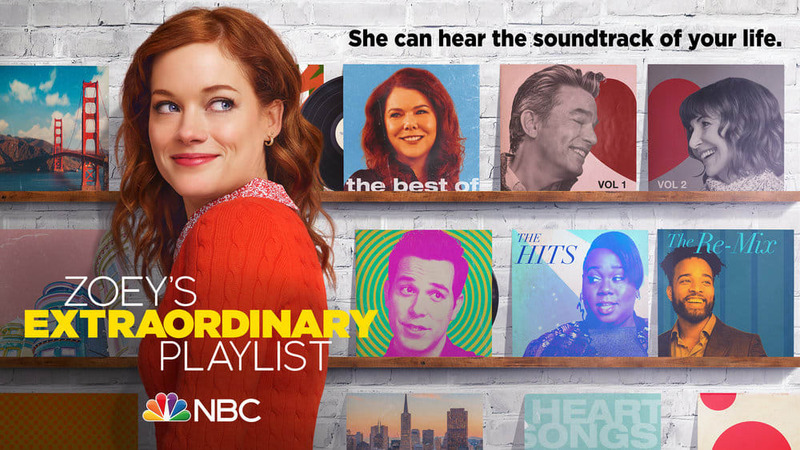 Responsible Zoe is, probably, too serious: even in her headphones, there are podcasts instead of music. However, one unexpected incident turns the girl's world upside down: she starts to hear thoughts of her friends, colleagues, and relatives. But only as songs. The life of Zoe rapidly changes, and the heroine starts to notice things that were uncertain before. Just a bit more and the girl will also start singing.
A Discovery of Witches, Season 2 by Sky One – Premiered on January 8, 2021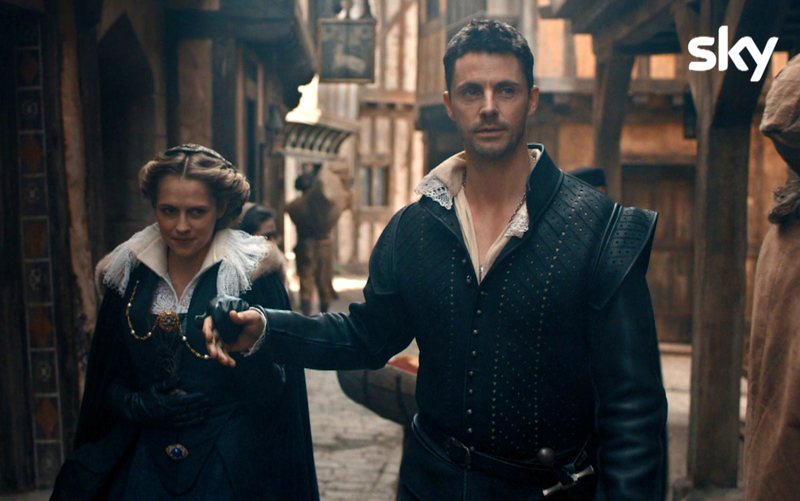 Oxford. She, Diana, is a witch-historian. He, Matthew, is a vampire-geneticist. A strong desire takes place at once, endangering our heroes because of a certain alliance of supernatural creatures that includes not only mentioned witches and vampires but demons as well.
But Diana and Matthew are so passionate about not only each other but about science, as a mysterious manuscript is placed in their hands, and they can shed light on the explanation of where witches come from.
Escaping from prosecution and striving to learn the truth, a witch and a vampire get to the past, and in the beginning of the second season, they meet us in London at the end of the XVI century.
Dickinson, Season 2 by Apple – Premiered on January 8, 2021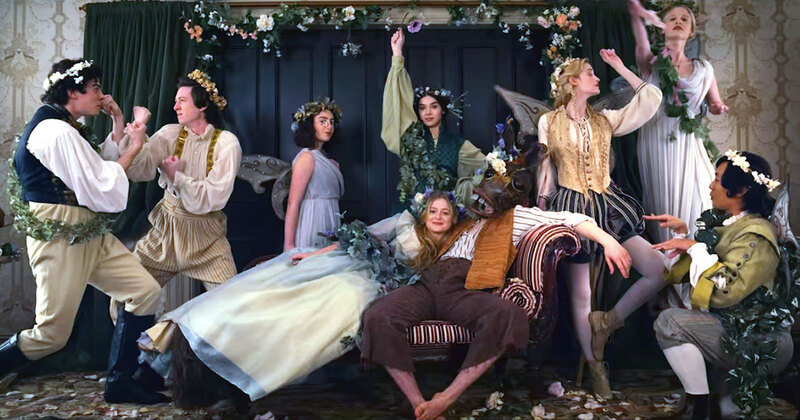 It's a very, very amateur story of the life of Emily Dickinson, a classic American poetess. The "modernized" fantasy tells about living in the middle of the XIX century girl who doesn't want to follow the rules dictated by society. Emily doesn't want to get married, Emily wants to write poetry. The girl is doing what she wants to, avoiding any female responsibility, and facing regularly the personalisation of Death. As a result, Dickinson is a rather interesting TV show that, however, still can't determine its target audience.
American Gods, Season 3 by Starz – Premiered on January 10, 2021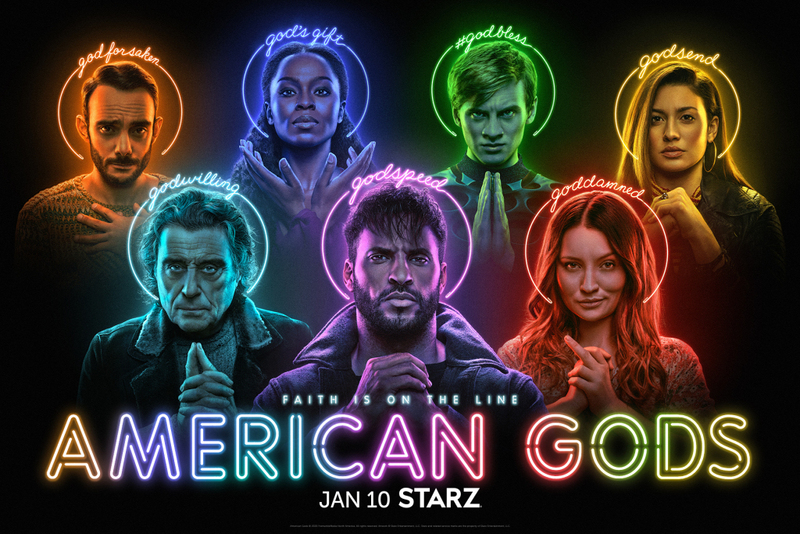 It's a long-suffering screen adaptation of Neil Gaiman's novel, the project that regularly got into trouble, to begin with a long process of getting to shooting, and ending with the rotation of actors and showrunners. However, American Gods are still in business and have started Season 3 in January. And that makes the audience glad, so despite certain aspects, it's still a cool story that is properly directed and performed.
Prodigal Son, Season 2 by Fox – Premiered on January 12, 2021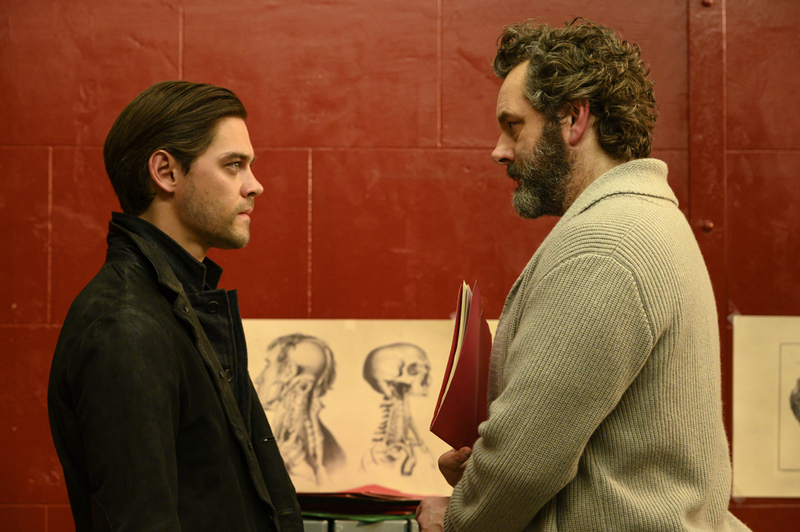 A criminal psychologist Malcolm Bright assists New York police when it comes to investigations into the cruelest crimes. And as for things that help the hero, they are not only his experience and professional skills, but his bloody links. Malcolm's father is a serial killer The Surgeon who was arrested many years ago. As for now, Martin Whitly (that's The Surgeon's real name) who is behind bars is trying to repair relations with his son, helping him with the investigation.
Servant, Season 2 by Apple TV+ – Premiered on January 15, 2021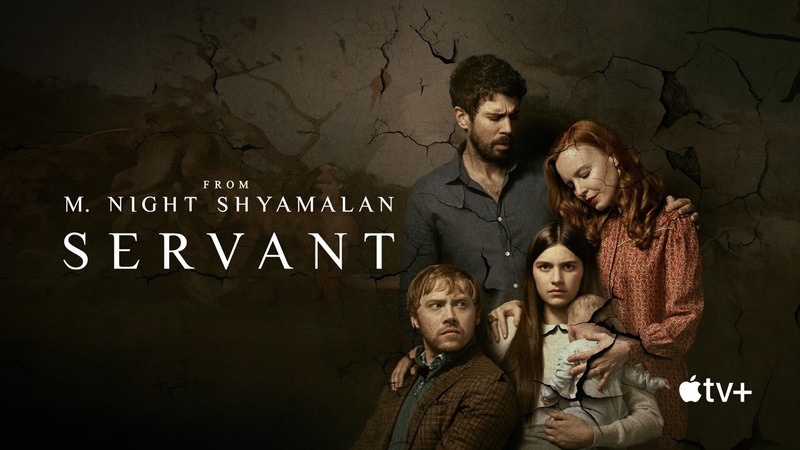 Film director M. Night Shyamalan represents a new season of the show produced by him. A mystical drama Servant left too many unanswered questions a year ago, so we hope for the talent of the show's authors now. The heartwarming story about the loss of a child and a mysterious nurse whose arrival brought loads of strange things to the house and life of the main characters, became flagship of Apple TV+ streaming service. The platform goes on working on the serials, so showrunners claimed about the possible six seasons.
Disenchantment, Season 3 by Netflix – Premiered on January 15, 2021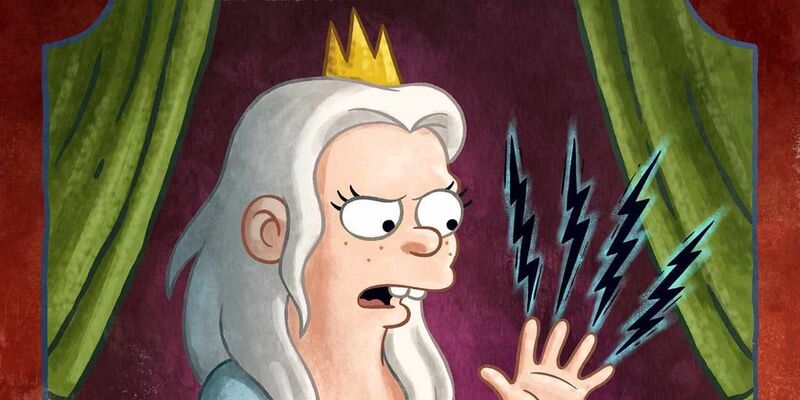 Let's now dilute dramas and thrillers with the cartoon series. It's an animated TV show that rightfully deserves attention, so its author is Matthew Groening himself, an author of the legendary The Simpsons. Here come ten series about the adventures of princess Tiabeanie who prefers alcohol to princes, and adventures to the balls. They go on treating us with cynical humor, touching moments, and a wonderful plot. Moreover, it's nice to see that Disenchantment is evolving: in the new season, you can meet stunning storylines.
Snowpiercer, Season 2 by TNT – Premiered on January 25, 2021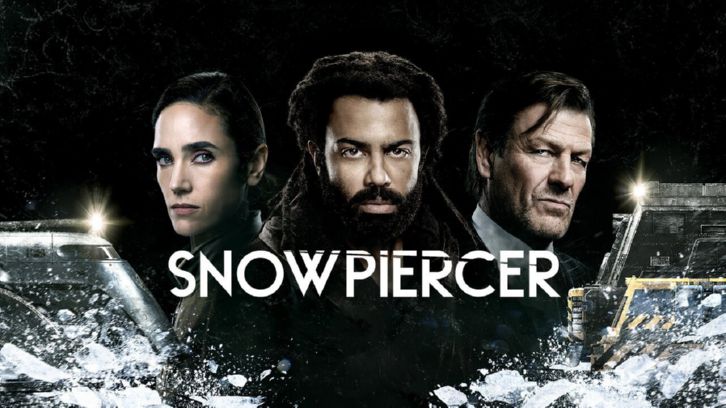 A film adaptation of the series of French graphic novels about a hopeless future on the shackled with ice planet hit the stage in spring 2020, right at the peak of the first wave of coronavirus.
Enterprising showrunners rapidly directed the second season of the post-apocalyptic show, claiming before the premiere that there would be the third season as well. So we are awaiting even more adventures onboard the extremely long train that rushes through the snow and serves as an asylum for the last members of the human race being left.
Yes, January was very rich in premieres. And we hope that you'll find something interesting among these 7 novelties and 10 sequels. As for us, it's time to watch the news of February: Covid is Covid, and the TV shows are on time!
Меня зовут Игорь. Я из тех, кто постоянно выискивает себе новые увлечения. Начинал с зоологии и чтения в детстве и докатился до путешествий, кино и истории искусства. Не могу жить без новых книг, новых телешоу и новых стран. Свято верю в науку, доброту и то, что впечатлениями надо делиться. Учу языки, планирую поездки разного километража и пишу про кино и сериалы.