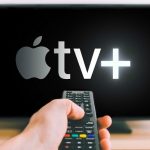 Apple TV Plus is one of the latest streaming services that was launched on November 1, 2019 (only Disney+ and Quibi, the platform for viewing content on mobile phones, are fresher). There is not much content in the catalog of this video service as of yet; however, Apple TV Plus is actively developing new series and is looking for its personality. While Netflix is ​​working to expand the range of content and HBO specializes in creating thoughtful and high-quality series, Apple TV Plus is trying to expand its catalog with celebrities, including directors as Spielberg and Shyamalan, as well as the following actors: Jason Momoa and Chris Evans, Jennifer Aniston and Reese Witherspoon.
That is not to say that the new Apple TV platform won the hearts and purses of the audience with wild success; however, it is obvious that several series were very entertaining.
By the way, Apple TV Plus release took place in Russia, and all series are available by subscription directly from the creator.
Little America, season 1, premiered on January 17, 2020
It is a tiny almanac (eight half-hour episodes) about emigrants.
Little America at the moment is the series which was well appreciated by the critics from the entire Apple TV Plus library. There are eight stories about people from other countries trying to settle in life under the star-striped flag. It would seem that this is generally of little interest to the domestic audience; nevertheless, it is worth saying that Little America at some point begins to speak not about patriotism or the joys of life in the USA. First of all, this is a story about strength, humanity and will, as well as dreams that come true. Little America is an impressive series, where each episode is based on real events. Its creators are people with huge hearts.
Mythic Quest: Raven's Banquet, season 1, premiered on February 7, 2020
It is an enchanting comedy about video game developers, created by the team of the extremely popular series titled It's Always Sunny in Philadelphia with the participation of the Ubisoft Canadian Company, which is a developer of computer games in reality.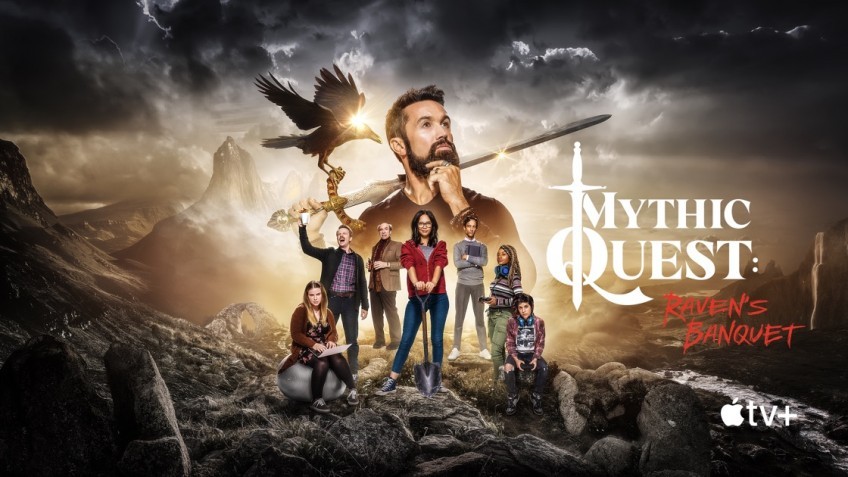 Ian Grimm (Rob McElhenney), as the art director, leads the development of the Raven's Banquet add-on to the popular online game Mythic Quest. There is an everlasting rush job at the studio, as usual, the add-on is not particularly ready; besides, Ian is not a pleasant person to be called the main character of the series.
Mythic Quest is one of those TV shows that drag on a long time. The first few episodes are watched as an average industry comedy, and then all of a sudden everything turns into either existential comedy or drama. At some point, the creators begin to talk about the philosophy of pop culture.
As a result, we have an abrupt, but rather intriguing project, which the viewers don't even want to perceive as a comedy to laugh like a horse.
Amazing Stories, season 1, premiered on March 6, 2020
Apparently, one of the trump cards of the new Apple TV Plus platform was to be the return of the great Steven Spielberg to the TV screens.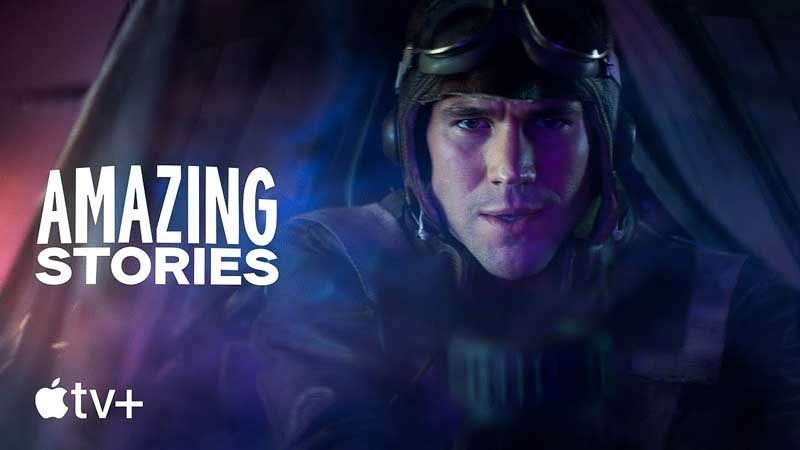 In general, Amazing Stories is one of the first science fiction magazines, which first issue was published almost a hundred years ago, in 1926. In honor of this magazine in the eighties, Steven Spielberg named his series, which brought together many excellent actors, received five Emmy awards and lasted two seasons.
Thirty years later, Spielberg and Apple TV Plus decided to repeat the success of the original TV show and released a short season consisting of five episodes.
Is it worth to watch the updated Amazing Stories? It's hard to answer. These are five good science fiction stories; however, each is small for a feature film. At the same time, it's not entirely clear why they were shot, as there are no invisible links why these stories are combined into a series. Nevertheless, nothing bad can be said about Amazing Stories: Spielberg, although slowly becoming the past, knows his business well.
Home Before Dark, season 1, premiered on April 3, 2020
It is a rare thing, but Home Before Dark was shot not on the basis of a film or a novel, but based on the story of a nine-year-old girl who decided to become a journalist.
The creators of the series took only the image of a young reporter, changed a couple of letters in her last name and concocted a detective story of the category of horrors of a sleepy town.
As a result, we get a naive series that can't decide on its target audience: it's very simple for adults, but sometimes it's bloodthirsty for children.
Home Before Dark is haunted by the problem of the entire Apple TV channel: it cannot understand who should watch it. Nevertheless, that's not to say that the series is bad. It is cozy and it can perfectly distract, especially if you watch it in a warm armchair with a cup of strong tea.
Defending Jacob, season 1, premiered on April 24, 2020
Having thrown off the burden of Captain America superhero, Chris Evans moved to the small screens; even though Defending Jacob is quite a blockbuster among the series.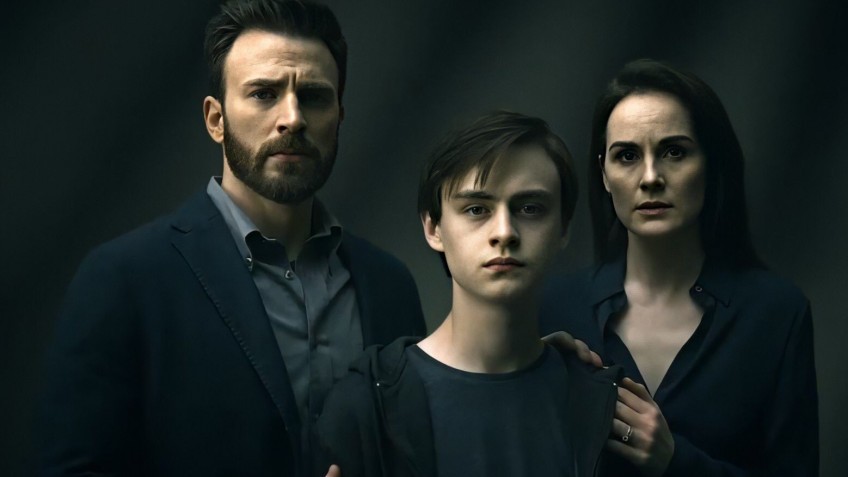 Andy Barber (Chris Evans) works at the attorney's office of Boston suburb, and he gets the case for the murder of a classmate of his son Jacob. Over some time, Andy realizes that evidence points to Jacob's guilt. The main character will have to choose whether to follow justice or protect his own son.
Defending Jacob has become one of the series most warmly received by the audience of the new streaming service. Everyone notes an excellent detective plot (the TV show was shot on the basis of an international bestseller) and a wonderful cast, especially Chris Evans (which reminds that he knows his business).
Trying, season 1, premiered on May 1, 2020
Having a wish to diversify its library, Apple TV Plus ordered the shooting of a very British tragicomedy.
Jason and Nikki have long been trying to have a baby, but the doctor sadly reports that they no longer have to try. Spouses hardly survive this moment and decide to adopt a child. Realizing that this process is very long and responsible, Jason and Nikki are trying to become better.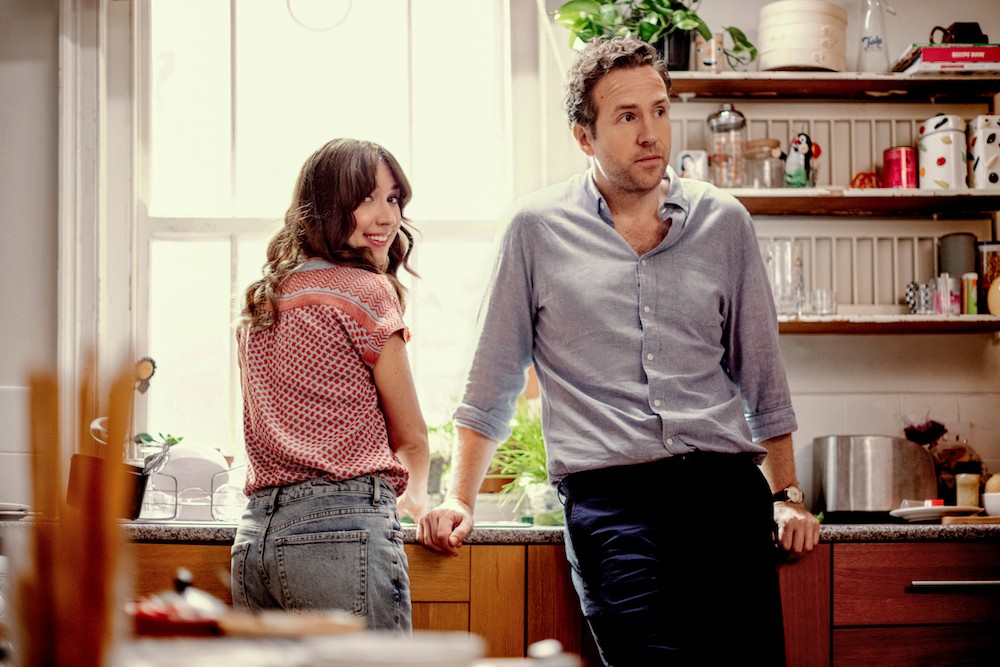 Despite the fact that Trying was commissioned by the American platform, this is a very English series playing in half-shades. We laugh at the trick of a strange character; then in a second everything changes and we follow the insanely touching scene, following which everything goes into drama in order to go back to comedy.
Trying is a good and quiet, but very lyrical series. It is recommended for everyone, regardless of marital status.
Three more series of Apple TV Plus that you might have missed in 2019
See, season 1, premiered on November 1, 2019
It is the first mega flagship of the new Apple TV Plus platform, whose premiere was timed to coincide with the launch of the platform.
We see a strange post-apocalyptic future, where humanity, struck by blindness, has dropped to an almost cavemen. Suddenly, twins able to see came into the world. Will they be able to point the way to the other people or become victims of bloodthirsty savages?
See received a lot of negative reviews, but is it that bad? Sure enough, it is not. This is primarily a blockbuster from the series with all the pros and cons. Undoubtedly, sometimes there is little logic or reality in it, but look at the characters, the landscapes and the atmosphere!
See is a pretty good performance and clear evidence that one and the same criteria should not be used to all the series.
The series received an extension for the second season, wherein the creators will powerfully strengthen the stellar cast with Dave Bautista and Kristofer Hivju (Tormund from Game of Thrones).
Morning Show, season 1, premiered on November 1, 2019
As the name suggests, Morning Show is a story about the TV backstage. The duo of the most popular morning show hosts, who have worked together for 15 years, collapses when one of them, Mitch Kessler (Steve Carell), is fired because of a sex scandal; the producers urgently seek a replacement, suddenly deciding on the impulsive journalist Bradley (Reese Witherspoon).
The second flagship of the platform inherits all the very problems of the Apple TV Plus platform itself: it wants to talk about various things, but does not really understand what to concentrate on. The topics rising in the Morning News are as follows: the #MeToo movement, female rivalry, modern masculinity, future of TV, price of success, morality and human qualities. Sometimes they are expressed very harmoniously about them, but sometimes chaos is happening in the series.
Nevertheless, in spite of everything, the TV show has excellent directing and a powerful cast; besides, Jennifer Aniston (Alex Levy, one of the show hosts) may be playing her best role over the years.
The series has been extended for the second season; so, we hope, the creators will make improvements and cut this semiprecious stone.
Servant, season 1, premiered on November 28, 2019
After the post-apocalypse and drama, Apple TV Plus decides to diversify its catalog with mysticism by inviting the master of the genre, director M. Night Shyamalan, who recently successfully returned to Olympus.
Shyamalan produced Servant all the way through and in a completely personal style. Watching this new mystical horror you will find a lot of interesting as follows: rustles, ambiguity, strange characters and a game of reality and fantasy.
Spouses Sean and Dorothy are very upset by the death of their newborn son Jericho. The psychiatrist convinces Sean to take a very realistic doll into their house so that Dorothy can recover; after a little while Dorothy hires a very strange nanny for a fake child.
All ten episodes of the first season, we cannot understand in any way whether something fantastic is happening in the house or whether everything can be explained rationally. The characters go crazy and do something strange; sometimes Servant becomes very disturbing and unpleasant series, but it is very interesting to watch it.
It can be said that the new Apple TV Plus streaming platform is looking for its place in the world. It is apparent that it still cannot decide on its specialization and sometimes gives pretty crude series; but in general, it also has interesting content. Let's hope that the video service will be able to work on the bugs and give us new great TV shows.
Меня зовут Игорь. Я из тех, кто постоянно выискивает себе новые увлечения. Начинал с зоологии и чтения в детстве и докатился до путешествий, кино и истории искусства. Не могу жить без новых книг, новых телешоу и новых стран. Свято верю в науку, доброту и то, что впечатлениями надо делиться. Учу языки, планирую поездки разного километража и пишу про кино и сериалы.