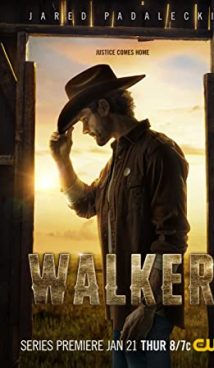 Synopsis
Probably no cult TV series can do without a remake. Catching themselves on this thought, the producers of the American channel The CW commissioned the filming of "Walker", a reboot of the famous "Walker, Texas Ranger".
Cordell Walker, a ranger who became a widower after his wife was killed, is at the center of the TV show's plot. Grieving at his loss, Walker decided to leave his native Austin for a year to take part in a long undercover operation. 11 months later, Cordell returns to Texas. Now, he has to restore relations with his family (he has a son and a daughter), return to the service and re-glue his life.
"Walker" TV show is an unusual mixture of drama, detective, action and thriller. So, it promises to be a fascinating – if not original – sight to behold.
Interesting Facts
The pilot episode of the TV show was released on January 21, 2021 on the US channel "The CW". Each new episode of the TV series will air once a week on The CW.
It is noteworthy that the original TV show ("Walker, Texas Ranger") with the legendary Chuck Norris in the title role lasted for eight seasons (over 200 episodes). In the new TV show, the honor of portraying Cordell Walker went to Jared Padalecki, best known for his role as Sam Winchester in "Supernatural". Born in Texas (however San Antonio, not Austin), Jared announced that Chuck Norris had given his blessing to shoot the reboot.
Delighted by The CW viewers, "Walker" was almost immediately renewed for a second season with five additional episodes added to the Season 1 filming schedule.
About
Walker is an American-made television series, a crime drama remake of Walker, Texas Ranger. The first season of the TV show was premiered on January 21, 2021 on The CW.
Related Shows
Walker, Texas Ranger
Supernatural
The Big Sky
9-1-1: Lone Star
Tags: crime, drama, action, thriller, reboot, remake, Texas, ranger, detective