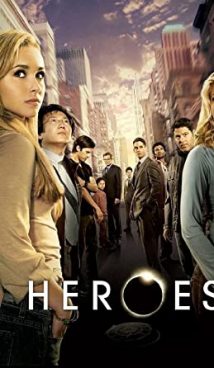 English, Japanese, Spanish

7.5
Synopsis
After a solar eclipse that happened once, our world has changed beyond recognition. Hundreds of people around the world suddenly realized that they had superpowers, including the ability to fly, teleport, and even adopt other superpowers.
"Heroes" TV series tells the stories of various characters trying to get used to their new superpowers, and then join their efforts to save our world, as where there are superheroes, there supervillains are.
Interesting Facts
The first season of the TV show premiered on September 25, 2006 on the American channel NBC, and immediately became a real hit. Having survived some production difficulties, "Heroes" lasted until February 8, 2010, when the final episode of Season 4 was released.
"Heroes Reborn", the sequel to the original TV show, premiered 5 years after the "Heroes" finale. Aired on NBC and consisted of thirteen episodes, this mini-series was not renewed for a second season. Notably, "Heroes Reborn" includes several characters from the original TV show.
Although the TV show was very popular, not all of its performers were able to pave their stellar path. Zachary Quinto (the villain Sylar), who has starred in various films and TV shows to this day, is an exception. Remarkably, Emma Stone, the current Hollywood star, auditioned for the role of Claire Bennett – however, the producers opted for Hayden Panettiere in the end.
About
Heroes is an American-made fantasy thriller TV series. The first season of the TV show premiered on September 25, 2006 on NBC.
Related Shows
Lost
Fringe
Heroes Reborn
True Blood
Smallville
Tags: fantasy, adventure, superpowers, drama, Zachary Quinto