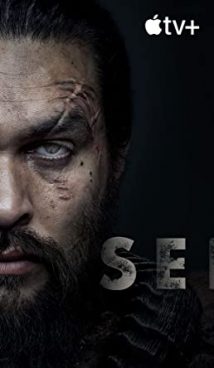 TV-MA
01 hours 00 minutes
Synopsis
Post-apocalyptic drama, the flagship of the newly-fledged Apple TV Plus video service. The picture is about the distant future. The descendants of the survivors live on the ruins of human civilization, but one and all are blind. People in their development are thrown back millennia ago, but they are trying to build society as they can. The leader of one of the settlements, Baba Voss (performed by Jason Momoa, who is used to play such roles), accepts a pregnant refugee into his tribe and his family. She will give birth to twins, and newborns will be those new people who can see. In addition, the cruel messengers of the mad queen are already hunting for them.
Interesting facts
The creator of the series, Stephen Knight, is responsible for such TV shows as Taboo and Peaky Blinders.
The role of Queen Kane was the real challenge for the Dutch actress and model Sylvia Hoeks; moreover, she shaved her head for this role.
Despite conflicting reviews, the series has been extended for the second season.
Another actor from the Game of Thrones will appear in the sequel: the Norwegian Kristofer Hivju, who is well known to us as the red-bearded Tormund. We will also see another movie star, Dave Bautista (Guardians of the Galaxy, Spectre).
Information
The American-made TV series shot in the fiction genre.
The first season premiered on November 1, 2019 on the Apple TV Plus streaming platform.
You can watch the series trailer online on the website without registration. You can also find interesting facts about the series and find out the release date in Russia.
FAQ
What channel is producing the series?
See series was commissioned by Apple TV Plus.
When will the first season come out?
The whole season is already available for Apple TV subscribers.
Yes, the series has already been officially extended for the second season, but filming has been suspended due to the coronavirus pandemic.
Where was the series filmed?
The entire first season is filmed in British Columbia, Canada.
Related Series
The Walking Dead
Vikings
Desert of Death
Tags: fiction, post apocalypse, blind, cruelty, adventure, nature