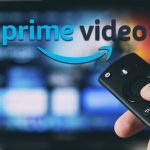 Amazon is a giant conglomerate of companies that began its own history with an online bookstore, eventually becoming one of the largest department stores on the Internet. Five years ago, it came in on the race for serial content, competing nowadays with Netflix and Disney+. Amazon primarily specializes in well thought-out series that do not hide their affiliation with pop culture. Sure enough, the pace of new content release is much lower than Netflix, for example; however, almost every Amazon series is worth to be watched regardless of its genre, because the logo with a smile guarantees at least the quality of the product.
Star Trek: Picard, season 1, premiered on January 23, 2020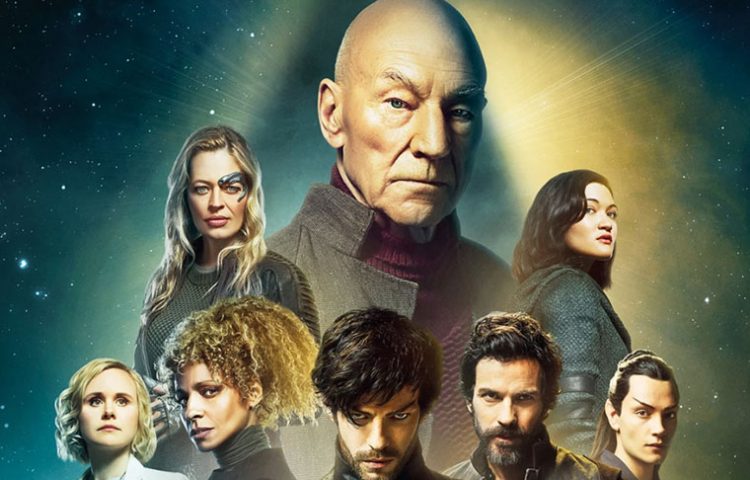 Technically, this series is produced by the CBS All Access TV Company bought for international rental on the Amazon Prime Video platform; however, it would be a crime to ignore such TV show.
Star Trek is probably one of the largest TV and film universes in history; sometimes it seems that it is as big as the Universe.
The first series was released almost 50 years ago, in 1966, and now CBS is actively working on a modern vision of a long-playing franchise; another TV show was announced just a very short while ago, this time it is about the adventures of young Spock and Pike.
Star Trek: Picard continues the story of a character familiar to all fans of the series. Patrick Stewart returns to his role eighteen years later.
Captain Picard, in his performance, has retired and lives in France; however, the ghosts of the past make him return to the stars in a new space adventure. The series was extended for the second season, but the shooting was unfortunately frozen due to the coronavirus pandemic.
Hunters, season 1, premiered on February 21, 2020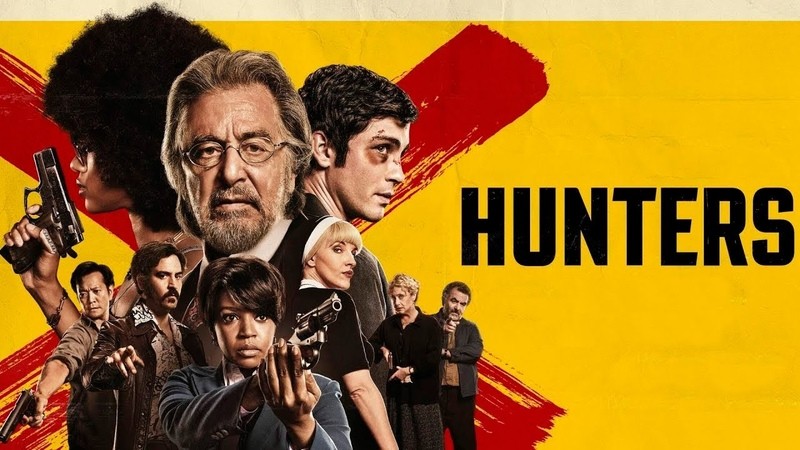 It is an interesting fantasy about the hunting of the secret Jewish team for the Nazis who got passed around into the United States after the World War II.
Dozens of Germans imitate ordinary Americans and conspire to create the fourth Reich; however, they are hindered by a team of Hunters whose relatives died in Europe during the Holocaust.
The obvious advantages of the series are an impressive caste (led by the legendary Al Pacino), a great atmosphere and the idea.
Nevertheless, one and a very big problem with Hunters is that the series creators experience issues with storytelling priorities: when a drama is needed, they include an obvious bogus story, the lines of some heroes lose their logic, and two cliffhangers prepared for the finale are easily read already in the middle of the season. However, if you take Hunters not as a big drama, but as a thriller, these problems become not so obvious and even make viewing easier. So, there is much interesting to see in Hunters.
Tales From the Loop, season 1, premiered on April 3, 2020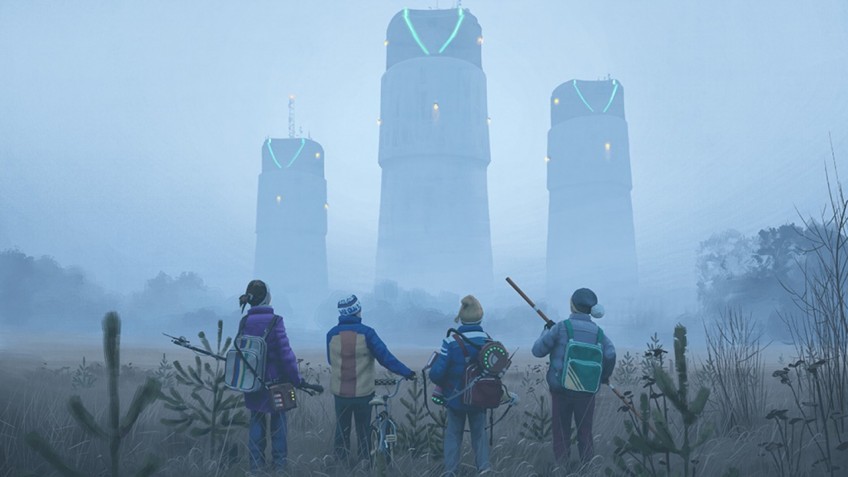 It all started with the Swedish artist Simon Stålenhag, whose unforgettable art has become extremely popular on the Internet. His paintings represent a conditional Swedish hinterland, awash with strange objects, such as walking robots, metal ruins and obscure scientific settings. Following that, art albums, several art books and a board game saw the light of day. A few years ago, Amazon bought the rights to the film adaptation of all this treasure and began developing the series, inviting Stålenhag as a producer.
If you are waiting for a science fiction epopoeia or at least an explanation of what kind of artifacts are in the frame, you can pass by. Tales From the Loop is a meditative story (eight stories, to be more precise) not about mechanisms or science, but about people. The series is trying to trace the reasons and ways of people moving into adulthood, becoming aware of themselves or losing loved ones.
A special pleasure is the soundtrack by the great Philip Glass.
Upload, season 1, premiered on May 1, 2020
Upload is a very nice tragicomedy about the future ahead of us.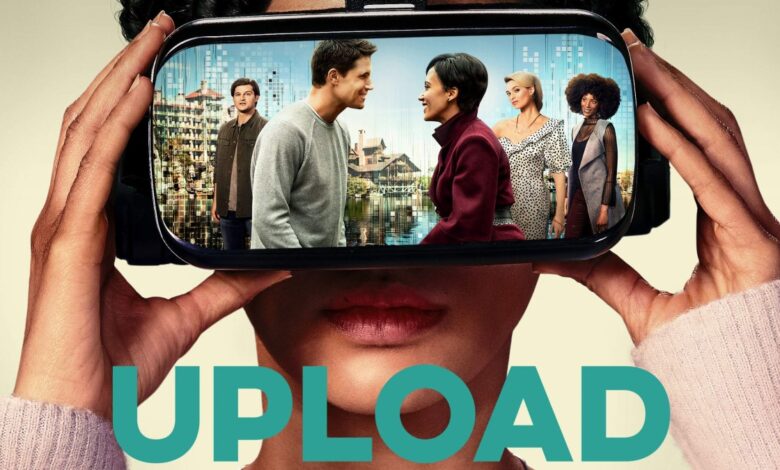 The series revolves around a programmer Nathan Brown (Robbie Amell), a rather unpleasant person who gets into a car accident. His bride uploads his mind into the cloud (the standard procedure of this time) and locates him in Lake View, a kind of digital paradise for people with money. Having lost some data during the upload, Nathan begins to change and gets closer to his curator and Angel Nora.
Not setting the Thames on fire, Upload turns out to be a very entertaining series about the relationship between a man and a digital world; it is generously shares jokes about online stores, dating apps and online advertising.
Homecoming, season 2, premiered on May 22, 2020
It is the sequel to one of Amazon's most intriguing series.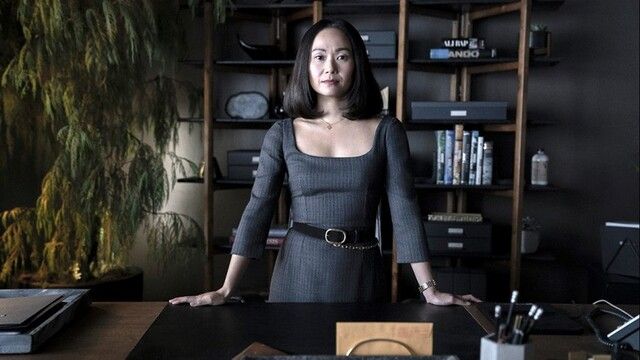 Showrunner Sam Esmail received a huge credit of trust after the success of Mr. Robot (that has just finished), and does everything he wants with Homecoming, bringing positive results for the series. We see a strange story about the rehabilitation center of former soldiers and a psychologist performed by Julia Roberts (the first role in a series). Even the picture format is non-standard, as the screen is square! The plot is mutating, we do not always understand what it is about; nevertheless, Esmail is a producer who knows how to create intrigue.
Unfortunately, we will no longer see Julia Roberts in the new season; she handed the baton to the wonderful singer and actress Janelle Monáe, whose heroic character comes to life in the boat without the slightest understanding of who she is and how she got here.
Will the second season of Homecoming be able to repeat the achievements of its predecessor? Find out right now! Its premiere took place on May 22, 2020.
The best Amazon TV series of 2019, whose continuation we are looking forward to
The Boys, season 1, premiered on July 26, 2019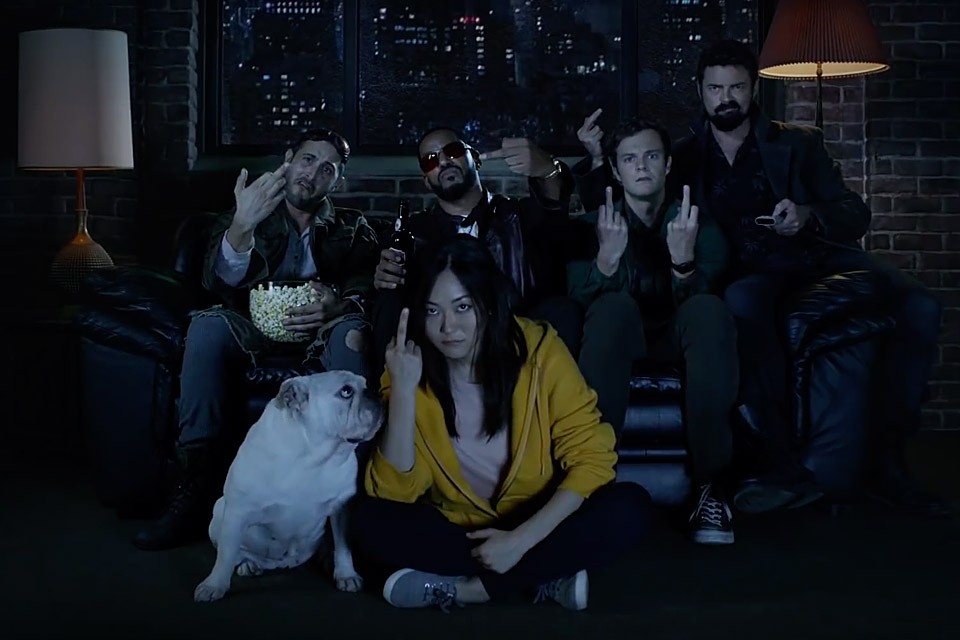 It is a sudden blockbuster that instantly hit all the Best of 2019 lists.
The audience, tired of superhero-themed films, enthusiastically accepted this adaptation of the comic book.
Let's imagine: there is a kind of parallel world where every second is either a superhero or a supervillain. Characters in leotards are a part of pop culture. At the same time, they are people who can be not only heroes, but also scoundrels, perverts and psychopaths.
There are also those who are frankly tired of these characters resting on their laurels…
Boys is not just a cleverly made TV show about superhero hunting; it is also a reckless and homerically funny performance that shreds all the frames of the genre. It stands to reason, the project was extended for the second season, and millions of viewers expect it somewhere in the summer of 2020.
Carnival Row, season 1, premiered on August 30, 2010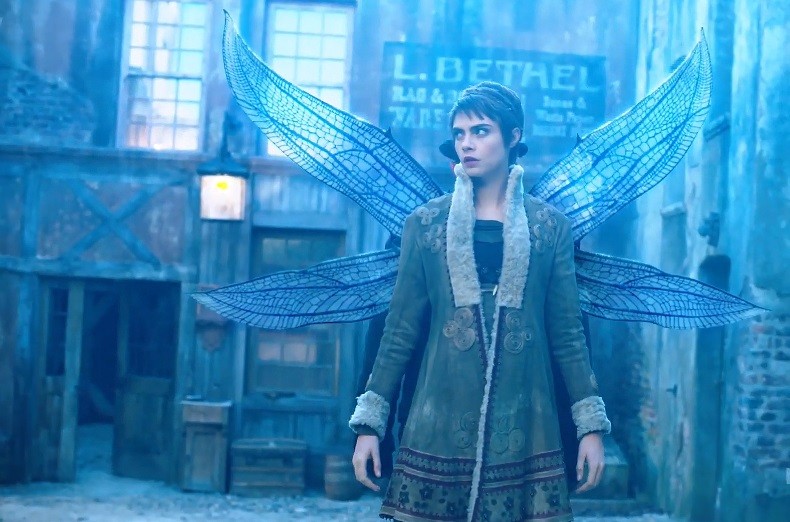 Carnival Row is a series wherein the authors are trying to redeploy an acute social agenda to a fantasy plot.
It is a fairy-tale world with a state of people where numerous refugees of other magical races flock. Fauns and fairies become outcasts in a human society where they have no rights at all. Besides, we will know a story of the woman's place in this world and watch insipid love story of Orlando Bloom and Cara Delevingne.
Carnival Row did not collect the best criticism, primarily because of the frank social agenda and the main acting duet. Nevertheless, we suggest you to look the other way and see the beautiful architecture of a world created from scratch, secondary characters and the wonderful work of artists.
Judging by the fact that the producers extended Carnival Row for the second season replacing the showrunners, we will see many improvements.
Modern Love, season 1, premiered on October 18, 2019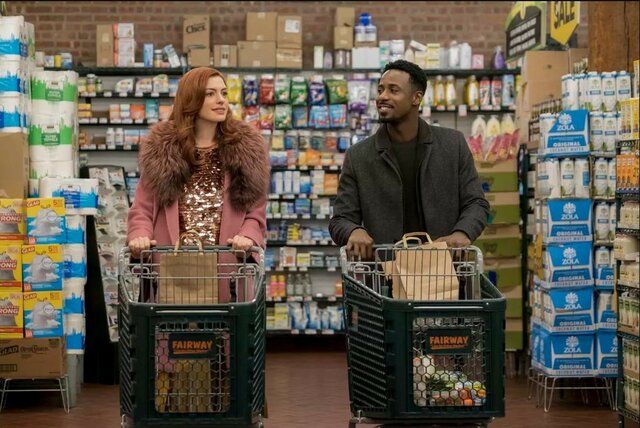 Modern Love is the very case when the name fully describes the essence of the series. This is an almanac of small stories about the sense of love for a man of today. The authors are a little cunning when saying "modern", as each episode is beautiful in its old-fashioned way.
This is not a drama about tragic love and not a rollicking comedy. Modern Love is something nonbinding and bright, seeking a response in the soul of each viewer.
An additional bonus is a wonderful cast of stars of the first magnitude; moreover, the story of bipolar disorder with Anne Hathaway remains in memory for a long time.
The Marvelous Mrs. Maisel, season 3, premiered on December 6, 2019
This precious series is one of the best TV shows of the decade.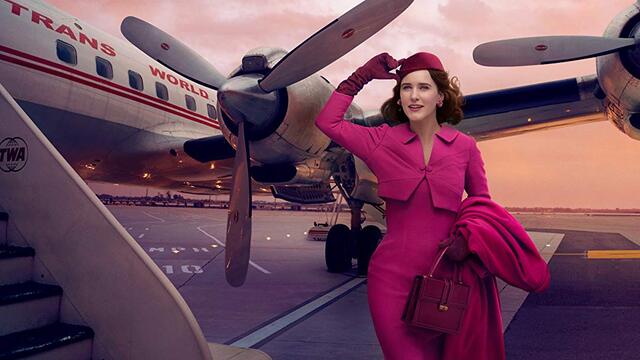 Let the plot description (a Jewish girl is trying to become a stand-up comedian) not seem to you simple and boring. The Marvelous Mrs. Maisel is an incredible performance; it is exactly the sense for existing of a series industry, because we see a pleasure in every frame.
Any detail of this series is beautiful starting from costumes to performances of the main character.
At the very least, three Golden Globe awards and sixteen Emmys are reason enough to give up everything and watch The Marvelous Mrs. Maisel.
Expanse, season 4, premiered on December 13, 2019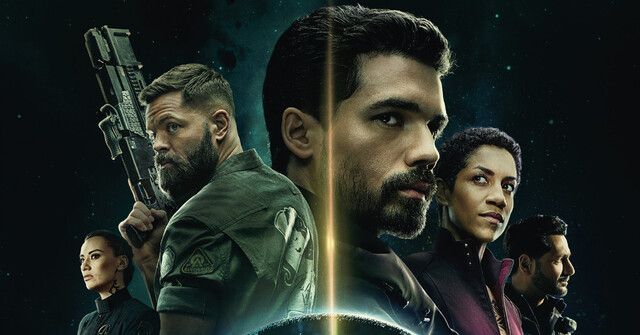 If you want to watch real space fiction, Expanse is that very series you need. It is not only an excellent example of its genre; it is the best science fiction TV show of our time, according to most critics.
The first three seasons of Expanse were released by Syfy, but the channel closed the series. Numerous fans petitions convinced Amazon to buy the show, and therefore the fourth season was already released on this platform.
The plot of Expanse focuses on the confrontation between earthlings, militarized Mars and inhabitants of the asteroid belt, which is growing at a time when the main characters discover a new strange life.
Expanse was extended for the fifth season; its filming ended before the pandemic, so we expect an early premiere.
Therefore, Amazon has series of different genres and for different audiences. However, almost all of them deserve attention. Besides, do not forget that there are many not only new products, but also classic films and series in the library of this platform.
We will necessarily tell about series you can't miss, as Amazon has extensive plans for 2020.
Меня зовут Игорь. Я из тех, кто постоянно выискивает себе новые увлечения. Начинал с зоологии и чтения в детстве и докатился до путешествий, кино и истории искусства. Не могу жить без новых книг, новых телешоу и новых стран. Свято верю в науку, доброту и то, что впечатлениями надо делиться. Учу языки, планирую поездки разного километража и пишу про кино и сериалы.