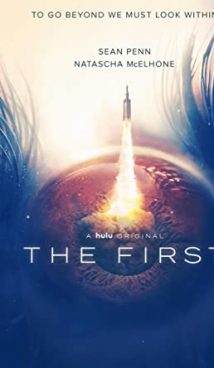 Synopsis
With "The First" TV series the viewer is teleported to the near bleak future where in 2033 our planet is languishing with overpopulation. The great minds of mankind are working hard on a solution of colonizing other space objects. One of the most realistic targets is Mars, but the very first manned mission to the Red Planet suffers a tragic failure: the entire crew dies already at the launch stage.
Now NASA is preparing another expedition, and a former astronaut Tom Hagerty, who has already lost all hope to travel in space, is offered to head the mission. Recruiting a new team, Tom realizes that he is about to make the most responsible step not only in his life, but also in the history of mankind. Eight billion people are going to be the witnesses of the new space mission, and Hagerty has no margin for error.
Trivia
"The First" TV series was filmed for the streaming service "Hulu" where the very first episode of the sci-fi drama was released on September 14, 2018. The first season consisted of eight episodes, although few months after the premiere the "Hulu" decided to finish with "The First", and viewers would not wait for the second season.
Showrunner of "The First" is a TV producer Beau Willimon previously worked on "The House of Cards", the iconic series that became the hallmark of 'Netflix' streaming service in the early 2010s.
"The First" was the first series in Sean Penn's career to have a regular role. Curiously, Penn got a taste of it in the end, and soon we will see another two TV shows with him. The upcoming TV series "American Lion" will be dedicated to the seventh US President Andrew Jackson, and "Gaslit" will be about the Watergate scandal. In both series, Sean Penn plays lead roles.
About
American-made television series, filmed in the genre of science-fiction drama. The premiere of the 1st season of "The First" TV series took place on September 14, 2018 on the "Hulu" service.
Related TV Series
For All Mankind
Mars
Away
Nightflyers
Tags: drama, science-fiction, space exploration, near future, Mars, Sean Penn