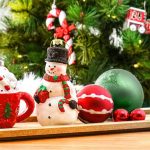 Many people are used to watching traditional holiday movies during the Christmas holidays. Creating a festive mood, they give a feeling of invariability and comfort.
What films are popular in other countries? What do foreigners like to watch when celebrating Christmas?
While not everyone can afford to travel to another country for the Christmas holidays, the world of cinema has no boundaries! So, let's take a different journey through the cinematic universe!
It's a Wonderful Life (1946), USA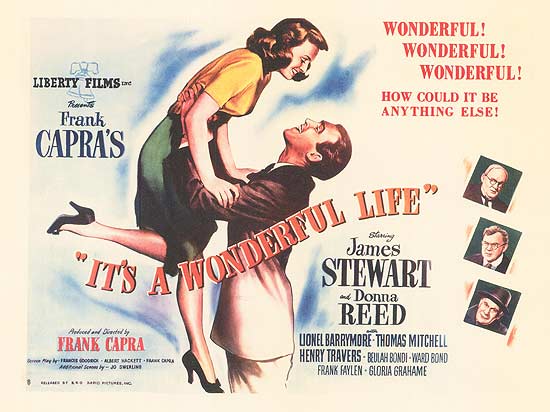 This is an excellent post-war black and white film filled with hope and warmth. The beginning of the story is not joyful: George Bailey, the kindest man who has done so much for his hometown of Bedford Falls, falls into great despondency. With a lot of problems and an inability to pull himself together, Bailey is in a state of frustration. Seeing no other way out, George decides to commit suicide on Christmas Eve. But one day, he met Clarence Odbody, a second-class guardian angel who has been unable to obtain his own wings for two hundred years.
Throughout this momentous meeting, Clarence shows George how important he is to his city and how his neighbors and friends love and appreciate him. In fact, George himself is the guardian angel of the town of Bedford Falls.
This meeting was not in vain for each of the characters: George will reevaluate life, realizing how beautiful it is, and Clarence will get the long-awaited wings.
It is noteworthy that the failed at the box office, this film became the reason for the bankruptcy of the studio that shot it. However, over the years, "It's a Wonderful Life" has become an American classic, which is always included in all sorts of ratings of the most significant XX century cinemas.
"It's a Wonderful Life" was colorized in 1986 so that each viewer can choose between black and white and color versions of the movie.
Three Wishes for Cinderella (Tři oříšky pro Popelku) (1973), Czechoslovak/East German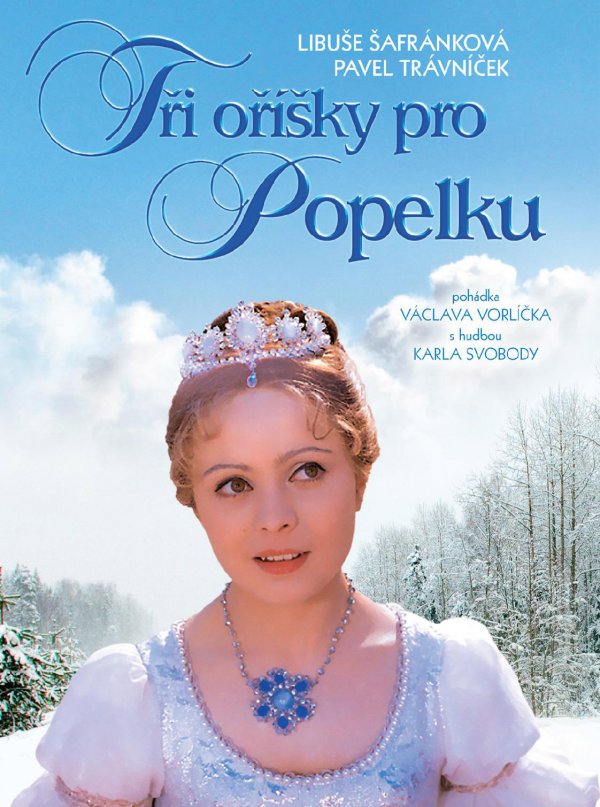 Although both East Germany and Czechoslovak no longer exist on the world map, "Three Gifts for Cinderella", the co-produced film, remains an integral part of the New Year holidays in central Europe.
The story begins with a folk tale about Cinderella, which goes back almost to Ancient Egypt. Over the years, it was taken as the basis for the plot of a literary works – almost every country has its own version of the story (in Naples – by Basile, in France – by Charles Perrault, in Germany – by the Brothers Grimm). It was Czech version of the tale written by Božena Němcová to be taken as the basis for filming "Three Gifts for Cinderella". Magical in every respect and with its veil of light nostalgia, this movie can be recommended for everyone to watch.
Although state borders have changed significantly, "Three Gifts for Cinderella" is still a popular film not only in Germany, the Czech Republic and Slovakia, but also, for example, in Norway.
Refurbished in 2010, "Three Gifts for Cinderella" is now available for viewing in Full HD.
A Christmas Tale/Un conte de Noël (2008), France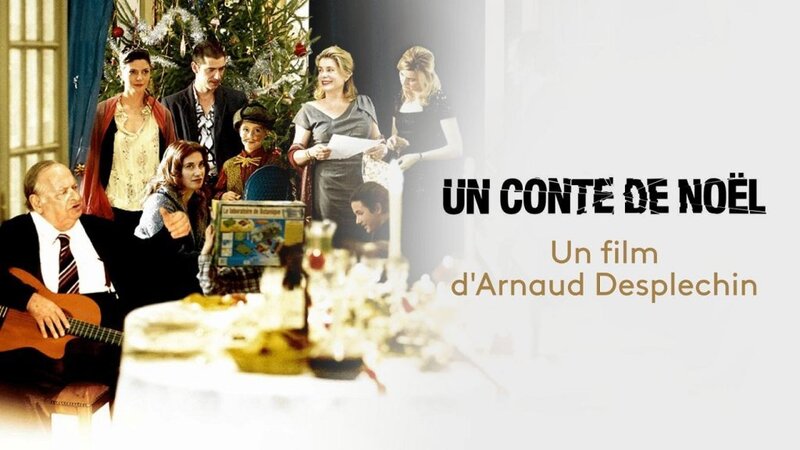 It is not surprising that the French combined elements of comedy and tragedy, humor, tears, showdown, drama and an incredible love story even in their Christmas movie.
A large family gathered for the Christmas holidays at their parents' house is at the center of the plot. Junon (Catherine Deneuve), the matriarch of the family, greets her children Elisabeth, Henri and Ivan and their families. Cousin Simon also joins the celebration. Each of the characters has their own problems, which are especially acute on Christmas Eve.
Constantly moving from drama to comedy and back, this film gives viewers an explosion of feelings and emotions. With its great cast, "A Christmas Tale" will keep even the pickiest viewer from getting bored.
In short, if you miss France, be sure to watch "A Christmas Tale" on Christmas holidays.
Rare Exports (2010), Finland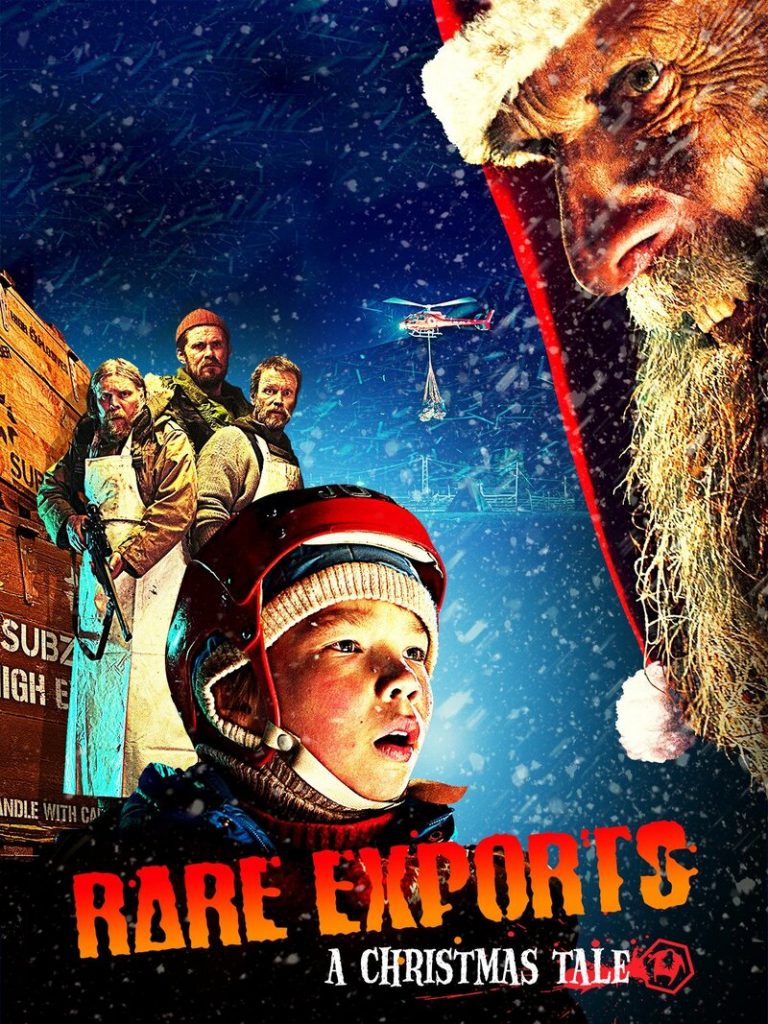 A form of Nordic madness, this film tells a story that completely reshapes the myths of the Christmas bearded good man.
Spectators will be shown the foot of Mount Korvatunturi in Lapland, where the Finnish brother of Santa Claus named Joulupukki lives. Korvatunturi is a common hill for locals whose children don't really believe in fairy tales.
Representatives of the British geological exploration company, which began their research work on the top of the hill, unexpectedly found out that Korvatunturi is a giant burial mound of the Sami. From this moment, a series of unexpected events begins: someone killed the reindeer while some of the local children disappear. Then people encounter the awakened Joulupukki, who is very different from his usual image and is not going to get into a painted sleigh to take gifts to children.
A crazy mix of black comedy, thriller, horror and a Christmas tale, "Rare Exports" is the perfect choice for those looking to watch extraordinary cinema during the Christmas season.
Vacanze di Natale (1983), Italy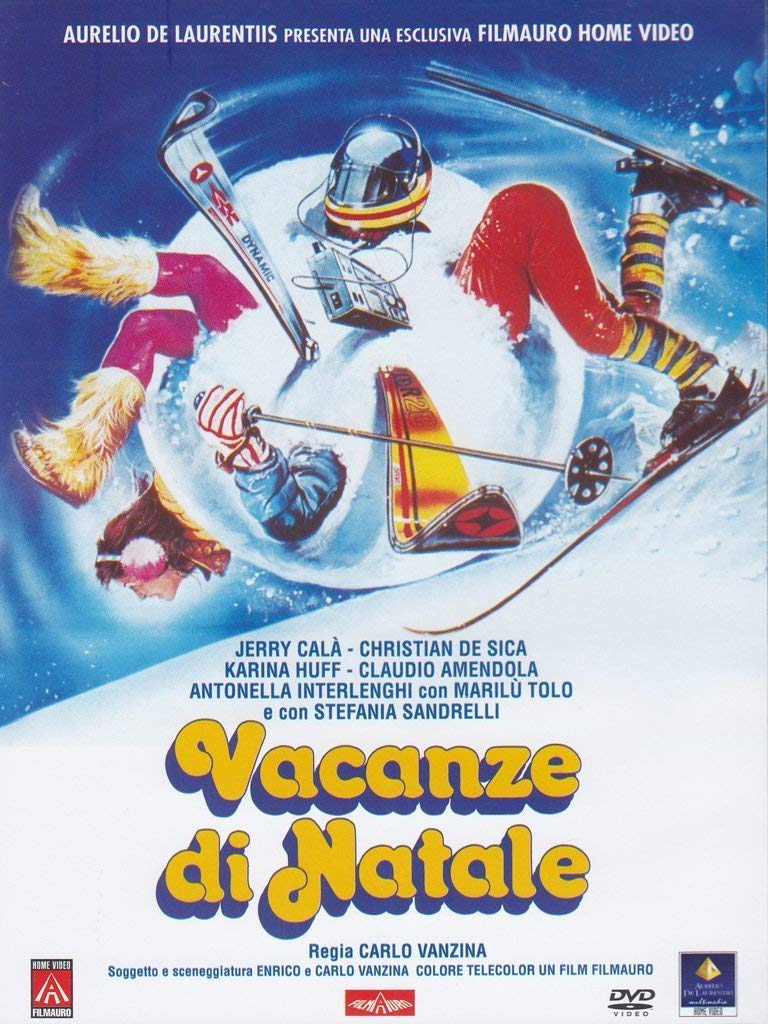 "Guilty pleasure" is how you can describe the Christmas film, which is traditionally shown on Italian TV channels at the end of each year. Unlike the usual beaches of Sicily, antique ruins and museums in Florence, viewers will see the Dolomites and the ski resort in Cortina d'Ampezzo, where the heroes of this crazy comedy arrive. The interaction of two families – wealthy Milanese and middle-class Romans – generating a lot of comic situations of varying degrees of decency, is at the center of the plot.
Unwilling to be the heir to the classic tradition of Italian cinema, "Vacanze di Natale" shamelessly pursues a purely entertainment purpose. With loads of food, rude jokes about everything, love stories, tears and showdown, it contains everything that Italians really love. It is noteworthy that this comedy received many sequels released under the same title with the addition of the serial number of the year (for example, "Vacanze di Natale '90").
Bush Christmas (1983), Australia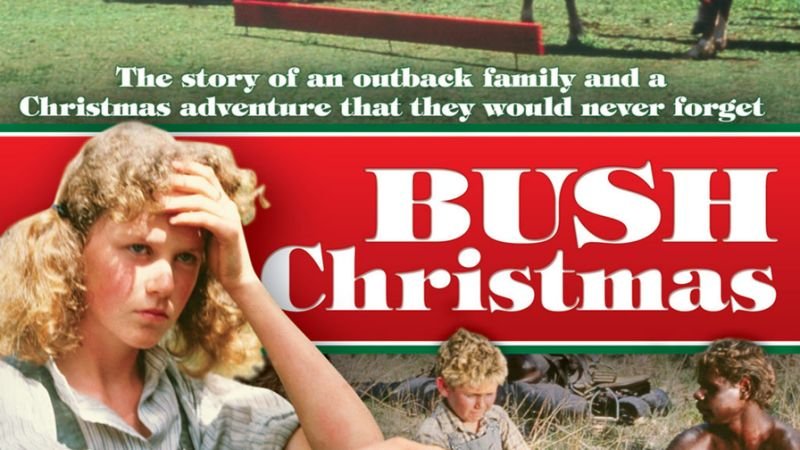 The Australian Christmas film tells a story in which everything is turned upside down: this is a touching adventure movie for children with actions takes place not in the snow, but in the scorched desert.
The Thompson family is looking forward to Christmas as Prince, their horse, is set to take part in the New Year's Cup races. The Prince is an excellent stallion capable of bringing the grand prize so that the Thompson family can pay off their debts. However, an unpleasant story happened: horse thieves Bill and Sly found out about the Prince and kidnapped him hiding in the mountains. Helen and the John Thompsons joined forces with their British cousin and an Aboriginal farm worker and set off in pursuit. From this moment interesting adventures begin…
"Bush Christmas" is not only a very old-fashioned, but quite a curious film for children, surprising with its different look at what Christmas season should be like. However, there is another reason why this movie may be of interest to many viewers: the role of Helen was played by Nicole Kidman, at that time an ordinary Australian girl who is now known as a Hollywood star. "Bush Christmas" is the first movie in the actress's filmography. It is noteworthy that at the time of the film's premiere, Nicole was only 16 years old.
Love Actually (2003), UK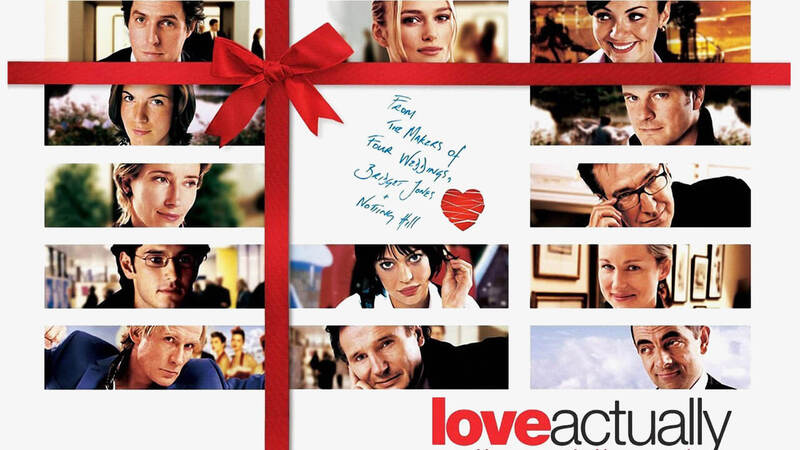 At the end of our Christmas journey, we couldn't miss Britain, where "Love Actually", the famous seasonal movie, takes place. The viewer expects about ten storylines telling about various manifestations of love that converge at one point – at London Heathrow Airport, where the action of the film begins and ends.
"Love Actually" is a very naive and shallow film showing the world through rose-colored glasses. However, this is probably the secret of its popularity as many viewers love fairy tales especially on Christmas Eve. Despite its flaws, the film is beautiful thanks to the magical atmosphere, cute script, and, of course, the pantheon of British actors playing the lead roles. If the cast including Liam Neeson, Alan Rickman, Hugh Grant, Martin Freeman, Emma Thompson, Keira Knightley, Bill Nighy doesn't strike you, then we don't know how else to convince you to watch this movie on Christmas Eve.
It is interesting to know that "Red Nose Day", a mini sequel to the original film, was filmed 14 years after the premiere of "Love Actually". The fifteen-minute short movie not only shows what happened next for some of the cult comedy characters, but also advertises "Red nose", the children's charity fund.
Bonus – What New Christmas Movies Was Released Recently?
In an effort to make a wide spread geographically, genre, and time, we talked about Christmas films from different countries and continents. However, almost all the films presented above were released quite a long time ago. You are probably wondering which films were premiered in 2020? There are a movie and a TV series worth to watch them.
Fatman (2020), USA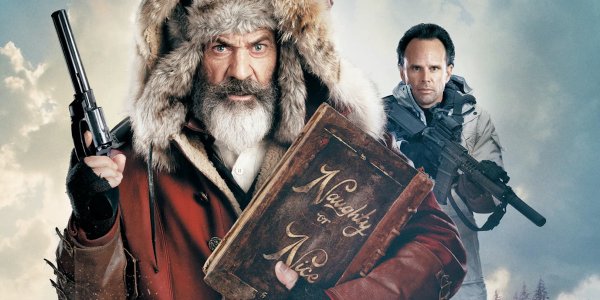 We present to your attention a black comedy that will turn all your ideas about what the Christmas holidays should be like upside down.
Having received only a piece of coal as a gift from Santa, the unpleasant boy Billy decides to take revenge. A killer hired by the boy travels to Alaska where Santa Claus has a Christmas gift shop. However, working for the US Department of Defense and developing weapons, Santa is also not a simple character in the film. Played by Mel Gibson, the brutal bearded old man goes through a crisis and drinks alcoholic beverages.
Although "Fatman" is not a masterpiece of the film industry, it is a fresh and highly curious movie that is much appreciated these days.
Dash & Lily (2020- ), USA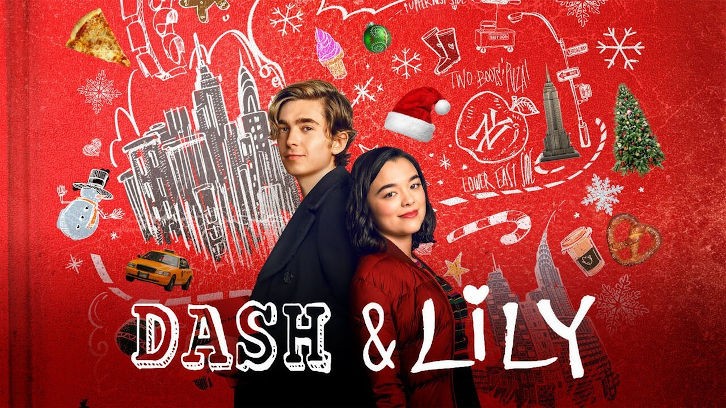 TV series continues to be trending in 2020. Netflix prepared for Christmas ahead of time by releasing "Dash & Lily," an eight-part TV show, back in November. True to the genre of Christmas romantic comedy, "Dash & Lily" is a cute winter miniseries to watch over a couple of holiday nights.
The TV series takes place in New York, where its main characters live. Although they are not yet familiar with each other, fate will soon bring them together.
With a romantic-minded girl and an ostentatiously cynical guy as the protagonists, this TV show talks about how opposites attract. They communicate with each other through notes that they leave in different parts of New York. And who knows what magical things can happen this Christmas?
So, our small voyage across countries and continents in search of curious Christmas films has come to the end. Hopefully, we have provided some good ideas for what to see in the upcoming Christmas season, which is likely to be quite calm. Just pick and watch, and let the movies fill this winter with magic!
Меня зовут Игорь. Я из тех, кто постоянно выискивает себе новые увлечения. Начинал с зоологии и чтения в детстве и докатился до путешествий, кино и истории искусства. Не могу жить без новых книг, новых телешоу и новых стран. Свято верю в науку, доброту и то, что впечатлениями надо делиться. Учу языки, планирую поездки разного километража и пишу про кино и сериалы.