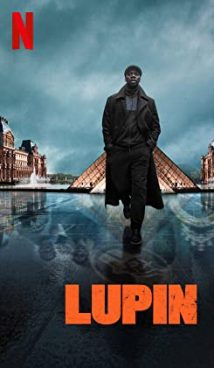 Synopsis
The actions of the TV series begin 25 years ago, when the father of the young Assane is taken to prison. Babakar Diop, a native of Senegal, is accused of stealing a necklace that previously belonged to Marie Antoinette herself. Assan's father worked as a driver for the wealthy Pellegrini family who owned this jewel. When the necklace is gone, Babakar's employer points out his chauffeur to the police. As a result, Babakar commits suicide and Assane ends up in an orphanage.
Years later, the matured Assane became a "gentleman thief" living according to the precepts of Arsene Lupin, his favorite literary character. Suddenly, Marie Antoinette's necklace is back in the public eye. Pellegrini puts up an incredible piece of jewelry for auction. Assane Diop understands that the time has come to find out what really happened 25 years ago.
Interesting Facts
All five episodes of the "Lupin" TV show were made available for viewing on January 8, 2021 on the Netflix streaming platform.
Netflix announced the sequel of a "Lupin" TV series.
Omar Sy who is best known for his role in the "Intouchables" movie, starring in the TV series. In addition to French films, the actor also occasionally appears in American blockbusters. A new film within the "Jurassic Park" franchise will be his next overseas project.
Surpassed "The Queen's Gambit" and "Bridgerton" TV shows in terms of views, "Lupin" TV series became the new hit of Netflix.
About
Lupin is an American-French adventure thriller television series inspired by Maurice LeBlanc's book series. The first season of the TV show premiered on January 8, 2021 on Netflix.
Related Shows
Revolution
Money Heist
The Queen's Gambit
Bridgerton
Tags: adventure, thriller, noble robber, robbery, drama, France, Paris, Omar Sy, Ludivine Sagnier