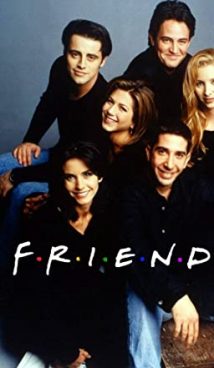 English, Dutch, Italian, French

8.9
Synopsis
This is a legendary sitcom with a name that fully justifies itself – all the characters of the TV series with their unique but good traits at the same time become friends of the viewers from the first minutes of the broadcast.
Rachel and Monica, her school friend, live together in the same apartment. Chandler and Joey, their neighbors, settled down the hallway. They are also visited by Ross, Monica's brother, and eccentric Phoebe. Being friends, they lead a fun life, helping each other to cope with the troubles that this very life presents from time to time. In addition, some of the characters fall in love with each other.
Interesting Facts
A pilot episode of the TV series was aired on NBC on September 22, 1994. The final 236th episode premiered under the "Last" title on May 6, 2004.
All 236 episodes of the "Friends" TV show are available to watch on the Netflix streaming platform.
Having launched HBO Max, own streaming service, in May 2020, Warner Bros. acquired the rights to show the TV series for about $ 0.5 billion. The most watched TV show on the new streaming service, the "Friends" has fully recouped the investment. According to the original plans, simultaneously with all ten seasons, a new TV special will be released – however, the coronavirus pandemic has disrupted the plans of the film studio. All six characters of the most popular sitcom will meet again in 2021. The "Friends" special is scheduled to premiere in May 2021.
Oddly enough, "Friends" have just one Golden Globe nomination. It was Jennifer Aniston who received the statuette, only in 2003. Of all the "Friends" caste, it was Aniston who made the most successful career as an actress.
About
The Friends is an American-made sitcom TV series. The first season of the TV show premiered on September 22, 1994 on NBC.
Related Shows
Big Bang Theory
How I Met Your Mother
New Girl
It's Always Sunny in Philadelphia
Tags: comedy, sitcom, characters, Manhattan, New York, friends, romance, laughter track