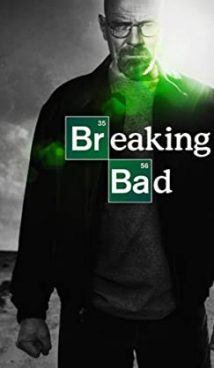 Synopsis
Breaking Bead is one of the greatest television series in the history of television, combining crime thriller with impressive drama in an amazing way.
Walter White, a humble high school chemistry teacher, is forced to lead a not-so-pleasant life working part-time in not the best places to support his family. However, everything changes dramatically the moment he learns that cancer has struck his lungs.
Taking as accomplices Jesse Pinkman, one of his former students, White begins to engage in the manufacture of hard drugs. Having organized their own laboratory for the manufacture of methamphetamine, with each new episode, they are increasingly immersed into the world of dangerous business. Over the course of five seasons, viewers watch as a person exhausted by life gradually turns into a criminal genius, ruthless and very dangerous. This amazing personality transformation is a compelling reason to watch this TV show.
Interesting Facts
"Breaking Bead" TV show premiered on January 20, 2008 on AMC TV channel. Airing over five seasons, this crime-drama series ended on September 29, 2013 with the final episode released under the "Felina" title.
A year and a half after the TV series finale, a spin-off starring Bob Odenkirk dedicated to the character of Saul Goodman was released on AMC. Dubbed "Better Call Saul", this TV show was recently renewed for a sixth season that is final.
In addition to the spin-off, viewers could also watch the full-length sequel "El Camino" ("A Breaking Bad Movie") premiered on October 11, 2019 on Netflix.
About
Breaking Bad is an American-made crime drama TV series. The first season of the TV show premiered on January 20, 2008 on AMC.
Related Shows
Peaky Blinders
Better Call Saul
The Sopranos
ZeroZeroZero
Tags: drama, crime, thriller, black comedy, drug trafficking, Bryan Cranston