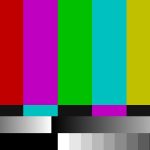 Last time we presented our own rating of the most successful TV series of the past 2020, and now we want to highlight those that disappointed us. By the way, many TV shows initially position themselves as high-level projects, announcing the powerful showrunners and actors, or simply showing off a large budget. However, many of them end up disappointing due to various reasons – not too creative storyline, lack of courage of the idea, rather low quality of filming and even mediocre acting talent. All of them are included in our new list. However, keep in mind that this rating – like any other rating in this world – is highly subjective.
Dracula by Netflix and BBC One – Premiered on January 1, 2020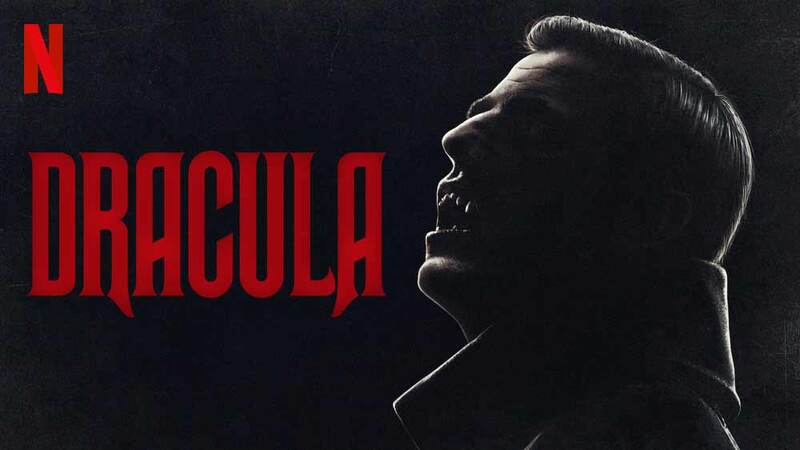 The first episode is a pleasant experience – although there is just a little postmodernity here, thanks to the good acting and the scary plot, it is worth watching. However, the second episode, with its rather boring plot, casts some doubts. The third episode is the most disappointing one, since no upgrade takes place – the transfer of the character to the modern world has already been played dozens of times. And we cannot say that the choice in favor of Dracula was successful, thoughtful or courageous idea. With Claes Bang losing his charm and crumbling plot, the last episode turns into a very inexpensive and useless spectacle.
While a good reason for using this character was needed, we cannot see it while watching the TV show. It becomes completely unclear why we are once again being told the story of Dracula, while – in recent years – the vampire theme has developed much more curious than this Netflix TV show. Probably, Dracula's character should be forgotten for ten years in order to return him in a more presentable form in the future.
The Outsider by HBO – Premiered on January 12, 2020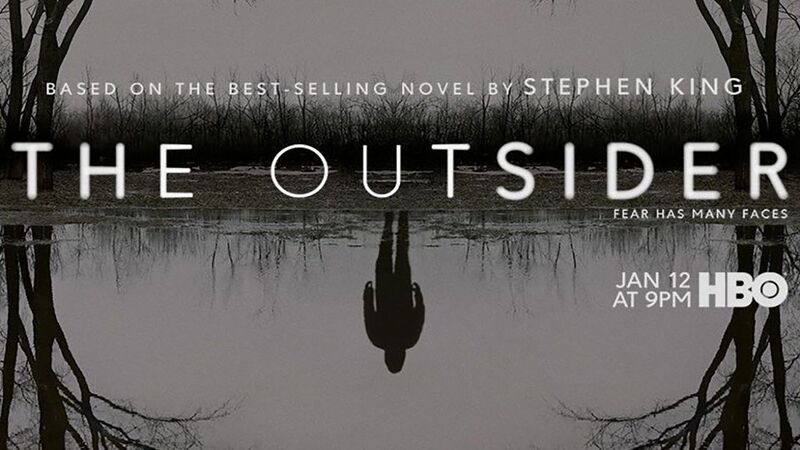 The Outsider eloquently demonstrates what happens if, instead of Brian de Palme, Stanley Kubrick or Frank Darabont, someone else is working on the adaptation of Stephen King's novel. As a result, a good novel by the Horror King turned into disappointing TV series by HBO. And while the well-filmed first two episodes featuring actor Jason Bateman promise something interesting, exciting and quite intriguing, in subsequent episodes The Outsider turns into a kind of slow and shaky sight. With the departure of Bateman, who has served as both the lead actor and director, it becomes clear that this TV show is not worth going on.
The plot of the TV series tells the story of six good people who are trying to find a person who committed a series of bloody murders. However, this plot starts to slip literally from the first episodes of the TV show. Although even the audience becomes clear that some supernatural being is involved in all this, it took the characters themselves five episodes to realize this fact. The viewers are faced with a choice – to switch to watching another TV show or to watch the mental work of the characters for another 5-6 episodes. When a fight with a monster – as slow and unpleasant like the TV show in general – finally happens, the viewer becomes frustrated with wasted time. The main problem with The Outsider is not that its creators take viewers as idiots, but rather that it's boring to watch the experiences and thoughts of the main characters. It seems like Ben Mendelsohn, Bill Camp, Jeremy Bobb, Cynthia Erivo and other great actors are simply not able to breathe life into such clumsy characters on TV shows.
Locke & Key by Netflix – Premiered on February 7, 2020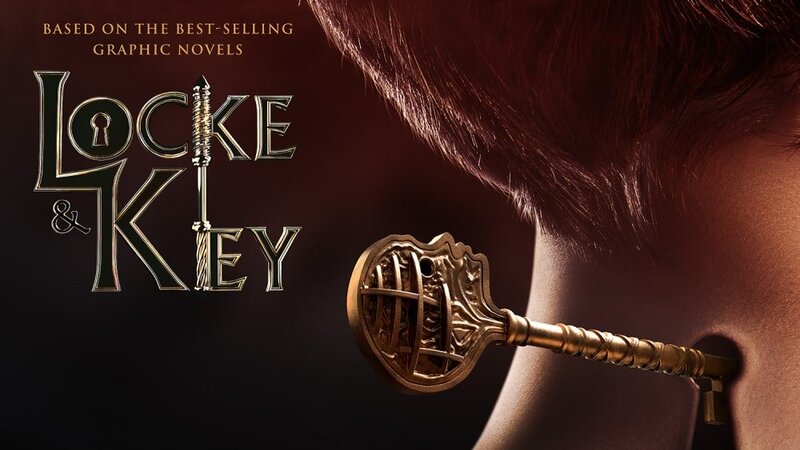 One of Netflix's early hits, Stranger Things, the sci-fi blockbuster TV series, undoubtedly continues to pay dividends to the streaming platform. While the last season of the TV show was not to be admired at the very least, Netflix is ​​actively looking for a TV show to host Stranger Things.
From Fox to DreamWorks, from DreamWorks to Hulu, the idea to film great graphic novel Locke & Key's has gone from studio to studio over the years. Ultimately, Hulu closed the project, and Netflix saw this as a chance to create something that would be as successful as Stranger Things.
So, what happened in the end? Viewers saw how a difficult comic strip turned into a kind of TV series for kids with many interesting and unusual events cut from the plot. Heroes – who lack charisma too much – are flatter and sometimes do illogical things. In addition, the creators of the TV show did not fully talk about the possibilities that magic keys have. Unlike the literary source, which makes you immerse yourself in reading, a TV show only makes the viewer bored – and the possibility of fast viewing becomes the only thing that really pleases. The Locke & Key TV series is a great example of how the original literary source is vastly superior to the TV show based on it. We believe this graphic novel deserves a much better adaptation than we currently have.
Hunters by Amazon Prime – Premiered on February 21, 2020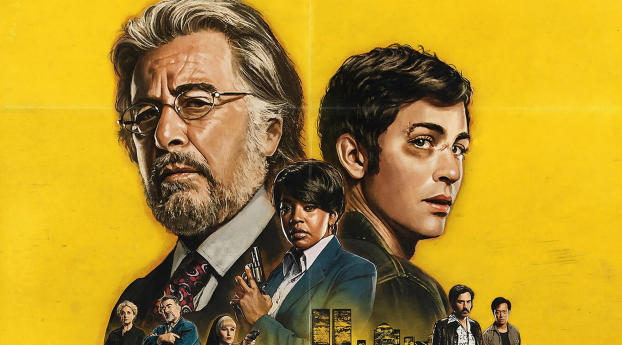 With trailers showing a colorful and bold story about a gang of Jews tracking down Nazis who fled to the US and escaped justice, Hunters initially looked like a very promising TV show. Although it seemed that nothing could spoil such an interesting plot, an unpleasant surprise awaited the audience.
However, let's start in order. Quite intriguing and motivating to watch the TV show further, the first episode is very successful. Possessing dynamics, an interesting plot about family secrets that emerge after the tragic death of a Jewish grandmother, and telling about a certain secret organization, it really excites the minds of the audience. However, then something happens that can be compared to a flying bicycle chain – a lot of inconsistencies in the plot, speculation and a boring spectacle in general. Although the last episodes have almost completely lost their logical connection with the plot thread, viewers are offered two cliffhangers: while the first is read somewhere in the middle of the season, the second looks like some kind of shameful booth, which, unfortunately, will be put at the center of the sequel's plot…
Hunters TV show is not saved from failure by anything: neither the good work of the artists, nor the bright visuals, nor even the participation of Al Pacino himself, who, unfortunately, clearly does not seek to demonstrate all his acting skills. There are many questions that arise after watching a TV series, among which the central place is given to the following – why shoot an expensive TV show according to a frankly bad script?
Note that Hunters raises the complex topic of the genocide of Jews during the Second World War, which – as it turned out – is still perceived very acutely and painfully. As a result, this alternative history television series was not accepted loyally by everyone.
Devs by FX – Premiered on March 5, 2020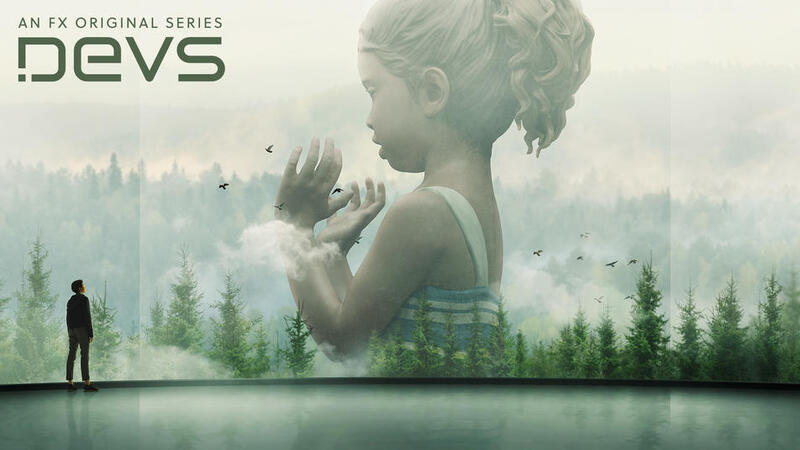 With an incredibly beautiful and stylish trailer filmed by writer-director-screenwriter Alex Garland himself, this series promised to be a thrilling spectacle combining the philosophy of Ex Machina and the psychedelia of Annihilation movies. We were looking forward to something difficult to understand, very scientific and very futuristic – something that would cause enthusiastic exclamations from viewers. However, in the end we are dealing with a beautiful TV show – which, however, has an inflated opinion of itself – capable of only splurge and nothing more.
The opening scenes amaze with their visuals, atmosphere, ambiguity and some kind of incomprehensibility. Viewers can follow events – which, however, develop very slowly – as well as dry dramas and concepts that seem scientific at first glance.
However, by the end of the TV show, it becomes clear that we are dealing with an undeservedly high-profile project – this is evidenced by both a short plot that is stretched into episodes with a total duration of 7 hours and characters that do not cause any emotions, and also a guaranteed scientific approach that turned out to be very limited. All these ends with a denouement that, surprisingly, was not highlighted. Fortunately, this whole strange dish is peppered with some very successful camera work.
Probably, we would not express these claims if Devs was a 1.5-hour film. However, in its multi-part format, this project resembles a slow gilded robot controlled by a tired half-time man.
Little Fires Everywhere by Hulu – Premiered on March 18, 2020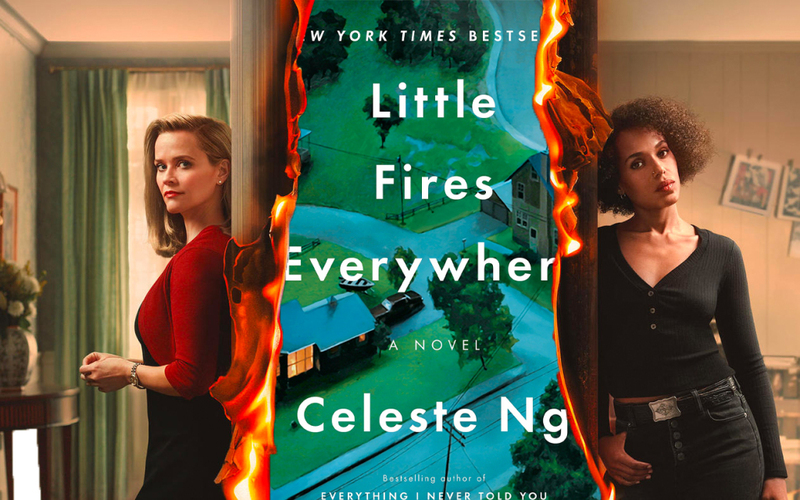 Let's face it, thanks to the huge success of the Big Little Lies TV show, there are many more projects ahead of Hello Sunshine, a production company owned by Reese Witherspoon. Having bought – on behalf of her agency – the rights to film novels (aimed primarily at female audiences), Witherspoon is planning many premieres for the future. As known, Hello Sunshine cooperates with Amazon Prime, Netflix and Apple TV.
Little Fires Everywhere, in a simple manner, tells the story of the confrontation between two very different ladies in the person of rich Elena (Reese Witherspoon) and poor Mia (Kerry Washington). While the creators of the TV show are trying to bring some variety, this battle looks very stalled. The main reason is that it is very difficult to play an obviously flat character – being too predictable, Elena and Mia move like trams along the rails prepared for them by the authors of the original novel and the script. Although Reese still manages to somehow breathe life into her character, Kerry Washington, a wonderful actress, limited herself to only two facial movements for the three emotions she expresses.
Little Fires Everywhere is a very dull TV show with a predictable plot. The impression is especially spoiled by the fact that the authors show at the very beginning what will happen at the end.
Run by HBO – Premiered on April 12, 2020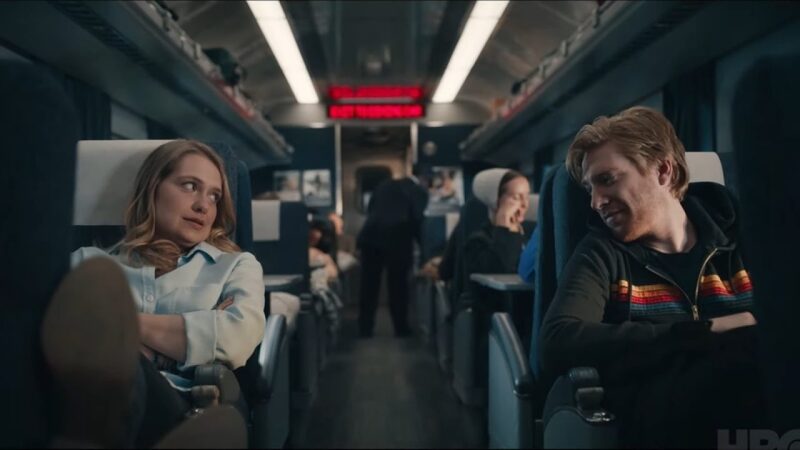 What could be more intriguing than a new TV show from the wonderful Phoebe Waller-Bridge (creator of Fleabag and Killing Eve TV series), commissioned by HBO and featuring brilliant actors Merritt Wever and Domhnall Gleeson?
However, the production machine malfunctioned. Watching the pilot episode, the viewer expects a fountain of humor and madness, courage and originality. By not getting it in the first episode, the viewer hopes to catch up in the second. However, then frustration sets in, and the viewer loses interest in the entire TV show.
According to the authors' idea, the viewer should be captivated by plot moves (former lovers after decades run away together and travel by train across the United States), a change in intonation and genres (from comedy through melodrama to thriller), as well as some existential dilemmas.
Undoubtedly, the duo demonstrates chemistry from the screen. In addition, the atmosphere of what is happening is conveyed very well. However, the seventh episode, which is the final one, raises a question that no one can answer – what is all this for?
The episodic appearance of that very Phoebe Waller-Bridge in the delightful image of a taxidermist is the highlight of this TV show. It can be concluded that the world just needs a spin-off about this character's adventures.
Normal People by BBC Three and Hulu – Premiered on April 26, 2020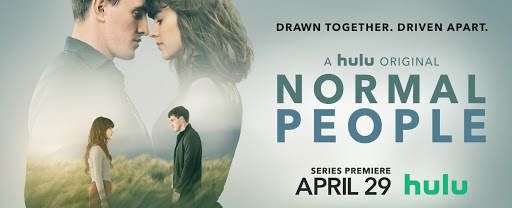 Normal People is arguably the most highly anticipated TV series of 2020, with a lot of rumors about it. However, this touching story of tender youthful love cannot but cause bewilderment. Full of romance and sentiment and featuring wonderful Ireland, it can hardly hope for much success. However, Normal People has gained a huge fan base with tons of social media accounts.
Very dull and two-dimensional guy and girl, the main characters of the TV show, are unable to understand their feelings. Their attempts to do something look like swarming of two single-celled living things under a microscope. While Normal People emphasizes sensuality, the TV show will make viewers feel the useless of what they watch, and this is far from the first time this has happened.
Probably the novel Normal People could serve as a good basis for a feature film script. However, in the format of a TV series with its lifeless characters, this story looks too boring.
The Boys, Season 2 by Amazon Prime – Premiered on September 4, 2020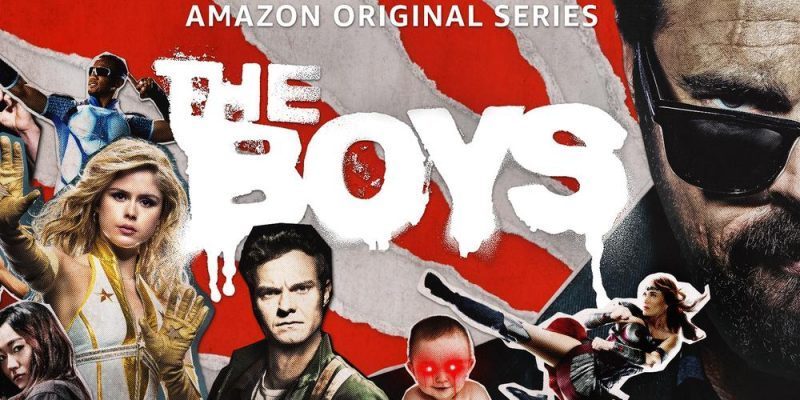 Since The Boys (Season 2) is shocking with a drop in quality, we decided to make an exception by including a project that is not new to this list. Bold, funny, and pleasantly surprising, the first season of the TV show was a terrific TV product. However, after the premiere of Season 2 with weekly episodes on Amazon Prime, we had an important question – where did all the things for which we called The Boys one of the best TV series of 2019 go? The satirical television series showing the seamy side of the superhero institution has lost ground very sharply – however, we hope that this process will reverse. At a time when it is necessary to make a decision on the further path that the television series will take – skillful trolling of the genre or a self-valuable superhero thriller – showrunner Eric Kripke is marking time or trying to go along two roads at the same time, but to no avail. With new episodes, TV shows have lost their ability to amuse, surprise and amaze viewers. Once being the show that wanted to stab the MCU, it now looks significantly cheaper than even The Avengers. Stormfront, the villainess of the TV show's new season, is a woefully unfortunate character. Initially seen as a very thoughtful, curious and relevant one, she gradually turned into a very commonplace antagonist that Marvel would never have added to its film.
With unnatural plot twists and gimmicks copied from the first season, The Boys has turned into a rather crude, frustrating and boring TV series. We hope that Eric Kripke has enough time, courage and imagination to live up to our hopes for the third season of The Boys.
The Third Day by HBO – Premiered on September 14, 2020

With its revolutionary plot structure, starring Jude Law, psychedelia and mysticism, this bizarre TV series split into two parts by a long immersive show – which was still available to watch on a streaming platform – was highly anticipated. It was this immersive show that caused the postponement of The Third Day premiere six months ahead when COVID-19 epidemic situation improved. Yes, we needed to see the wonderful Jude Law and enjoy a paranoid drama capable of tenaciously holding the attention of viewers. However, after watching the second episode, it becomes clear that The Third Day is a boring TV show despite all the efforts of its creators. With well-filmed scenes and capable of keeping intrigue, this TV series is depressing the moment it becomes necessary to watch immersive show lasting 12 hours. The question arises: what is special about this TV product, which requires spending a whole day to watch? When watching Part 3: Winter, we realize that the creators played too much with the plot, used complication only for the sake of complication, and ultimately could not tell a coherent story.
The creators of The Third Day initially offer a choice – six one-hour-episodes that leave some questions unanswered, or 18 hours of video watching which can be compared to a guest with greedy hosts. It's better to spend that time watching any other TV show on our list of the best premieres of 2020.
So, here we decided to cut off our criticism of the most disappointing TV shows of 2020. With high hopes for the future, we believe that in a year we will tell you about TV shows that will not disappoint us, by presenting a twice as long list of the best premieres.
So, do not waste your time watching bad TV shows, as there are much more good ones!
Меня зовут Игорь. Я из тех, кто постоянно выискивает себе новые увлечения. Начинал с зоологии и чтения в детстве и докатился до путешествий, кино и истории искусства. Не могу жить без новых книг, новых телешоу и новых стран. Свято верю в науку, доброту и то, что впечатлениями надо делиться. Учу языки, планирую поездки разного километража и пишу про кино и сериалы.