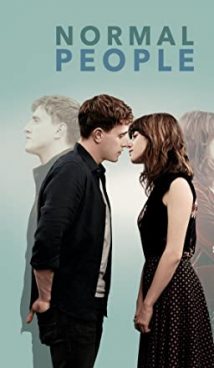 Synopsis
The Normal People TV series shows the story of the timid love of two infantile teenagers – Marianne and Connell. Started in school years, their romance lasted for a long time with some interruptions. Throughout this time, neither the young man nor the girl could find the strength to discuss what was happening between them – they just suffered from their feelings and hurt others.
Normal People is a TV series that not everyone will enjoy. Some viewers will empathize with Marianne and Connell as they walk through all the stages of growing up with them, while others will find the sensual odyssey of Irish adolescents boring and not worthy of attention.
Interesting Facts
Sally Rooney, the Normal People novel writer, is also known as "The Salinger of the Snapchat Generation." Introduced just a year and a half ago, the book has become an international bestseller. Sally Rooney's next novel, Conversations with Friends, will be released and filmed shortly. It is noteworthy that the writer acted as a producer and scriptwriter for Normal People.
Despite the fact that – according to the novel – the heroes spend their summer holidays near the city of Trieste in northern Italy, the series was filmed near Rome in the Lazio region. By the way, this beautiful villa is available for booking to anyone through the Airbnb service.
Lenny Abrahamson, the director of the six episodes, is also best known for his The Room movie, for which he was nominated for an Academy Award.
About
Normal People is an Irish-produced television series based on Sally Rooney's melodrama novel of the same name. The first season premiered on April 26, 2020 on Hulu and BBC Three.
F.A.Q.
Q: On which channel is this series shown?
A: Normal People was filmed for Hulu and BBC Three.
Q: Will the series be renewed?
A: Since the season includes the entire plot of the novel, it will not be renewed.
Related Shows
I May Destroy You
Love Life
Girls
High Fidelity