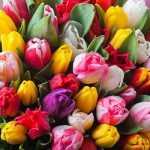 While Valentine's Day is on the doorstep, many are already thinking about the coming spring. These days, everyone wants to enjoy the sun's rays, and also dreams of warm days and the hugs of a loved one.
It's time to present our rating of the most romantic series released in recent years, which can not only warm your soul, but also relieve winter boredom.
Top 4 Romantic Love TV Series
Modern Love by Amazon Prime – Premiered on October 19, 2019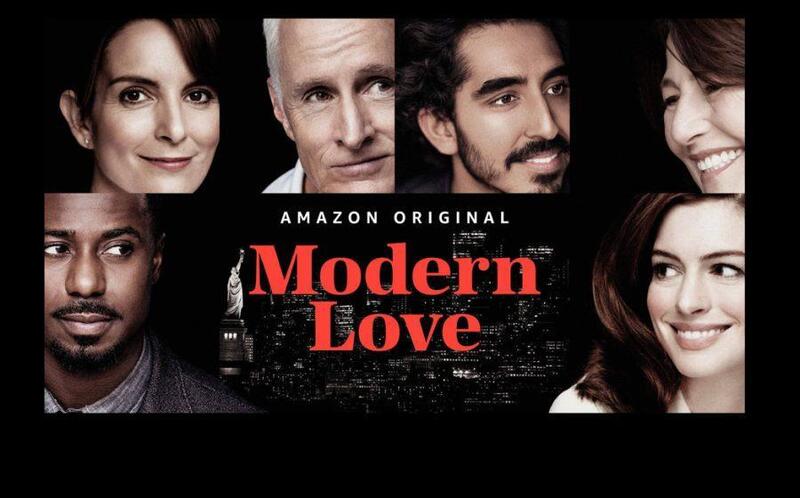 Introducing the ambitious Amazon project, an almanac in which famous performers act out small but very curious romantic stories.
First, the dating app developer tells his love story. The another story is about how a guy injured his hand during a romantic date that eventually continued in the hospital. The next story is about mature couple trying to save their marriage. So, the creators of the TV show decided to rid viewers of dark dramas. On the contrary, they seek to show how many different manifestations of love exist in our world.
Anne Hathaway, Dev Patel, Andrew Scott, Sofia Boutella, Tina Fey, Julia Garner and other actors starred in this eight-part TV show. With a not very deep plot, Modern Love offers not only to follow the play of wonderful actors, but also to reflect on what romance in the modern world is.
Notably, the Modern Love TV series has been renewed for a second season – however, the premiere date is still unknown.
Normal People by BBC Three and Hulu – Premiered on April 26, 2020

The film adaptation of Sally Rooney's bestseller of the same name, Normal People, is voted one of the best romantic tv series of 2020. This love story of an Irish boy and girl dates back to school years. Marianne, the daughter of wealthy parents, is a loner, and – in the eyes of her classmates – is a very strange girl. Connell, an athlete and a hard worker, is a popular guy at school whose mother works at Marianne's house.
One day, a spark of feelings flashed between Connell and Marianne, and surprisingly they become secret lovers. However, this outburst of passion quickly faded. After graduating from school, the guy and the girl entered the Dublin College where their story continued.
Loving each other, the main characters of the TV show for 12 episodes do not find the courage to talk about who they are to each other, as well as about their feelings and possible joint future. They converge and diverge countless times, forcing viewers to reflect on what will happen to this couple after the show's final.
Normal People is not only one of the best romantic TV series in terms of plot, but also a TV project featuring impressive acting talents. Daisy Edgar-Jones and Paul Mescal, little-known actors prior to the start of the Normal People, will undoubtedly soon be starring in more major TV shows.
Love Life by HBO Max – Premiered on May 27, 2020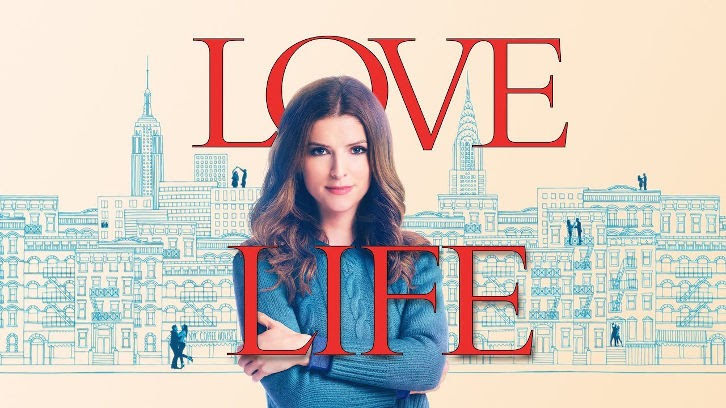 Love Life is a romantic TV show with 10 short episodes about the life of Darby Carter. It is noteworthy that instead of a love affair, the audience is literally offered to penetrate the girl's personal life.
In the first episode, Darby meets Augie and spends a romantic night with him, which develops into something profound – albeit for a short time. The second episode tells the story of how Darby got into an affair with her former boss. However, the 'one episode, one lover' scheme was soon broken. Having met her ex-boyfriend again, Darby grows and matures. In addition, one of the episodes of the TV show is dedicated to the girl's relationship with her mother.
Ultimately, Love Life is a very conservative – devoid of sharp plot twists – and a touching story about the development of personality as the relationship develops.
Anna Kendrick, the wonderful female lead, is the highlight of the TV show. Perfectly fitted into Darby's image, she presented viewers with a very enjoyable TV series (curiously, Anna is also the executive producer of Love Life). Since Love Life has received an anthology format, the second season of the TV show starring William Jackson Harper (Chidi from The Good Place) will tell the story of a completely different character.
Netflix's Bridgerton – Premiered on December 25, 2020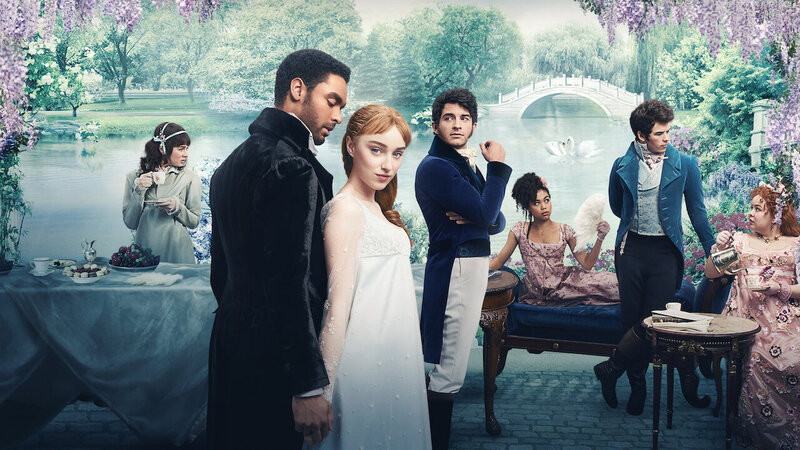 One of the best romantic series on Netflix, Bridgerton is the freshest TV show – and arguably the most scandalous. The plot of the TV series takes viewers to Britain of the 19th century, where a rich family lives, whose offspring (only 8 persons) discover the world of high life with its balls and romantic hobbies.
Bridgerton is a multi-part adaptation of the novels by Julia Quinn, which is still far from the cliches of the genre and with a storyline that has been visibly modernized by the creators of the TV show. From music at balls to a kind of anonymous retro telegram channel, the series is full of references to our time. With an unprecedented variety of skin tones among its characters, Bridgerton follow modern trends and are not at all intended for prudes and snobs.
Captivating with its boldness, this romantic story eventually takes over viewers completely. The approach used paid off: Bridgerton instantly topped Netflix's best TV shows list. According to the streaming platform, the Bridgerton holds the record for the most views. Unsurprisingly, Netflix renewed the TV series for a second season.
Top 4 Romance Fiction TV Series
Outlander by Starz – Premiered on August 9, 2014

Outlander is a long-running romantic history television series with a grain of fiction. The story begins in 1945, when a young woman, Claire Randall, moves to Scotland with her husband. Coming to the place where the circle of magic stones was laid out, Claire was transported in time for 200 years ago. Having survived the bloody Second World War, the woman fell into the midst of the conflict between the British and the Scots.
Throughout 66 episodes of the TV series, viewers will watch incredible travel through time and space with Seasons 4 and 5 that will take place in America. Surprisingly, this story is accompanied not only by amazing adventures, but also by numerous romantic lines.
With Outlander Season 6 premiering in 2021, it's time to brush up on the events of previous seasons. Since the TV show is based on a series of novels by Diana Gabaldon – with Vol. 9 to be published soon – the sixth season will most likely not be the last.
A Discovery of Witches by Sky One – Premiered on September 14, 2018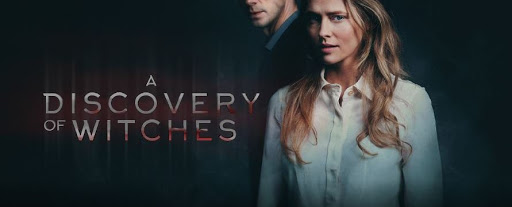 All Souls, a fantastic trilogy by American writer Deborah Harkness, was another piece of literary work that TV series creators made their way to in 2018. Published in 2011, A Discovery of Witches, the first novel in the series, was almost immediately included in the New York Times bestseller list. Given the popularity of the book and promising plot, it was only a matter of time before filming A Discovery of Witches.
Young Yale professor Diana Bishop, who not only studies the history of alchemy but is a witch herself, is at the center of the TV show's plot. Diana finds the manuscript that has every chance of completely changing the idea of ​​the world of supernatural beings living side by side with people. The lovable vampire Matthew Clairmont, another great find of Diana, assists the witch in her research and becomes her lover.  The forbidden connection of a sorceress and a vampire will shake the magical world. So, Matthew and Diana had to do a lot to get the opportunity to continue studying the manuscript.
One of the best romantic drama series, A Discovery of Witches is not at all a banal paraphrase of the Twilight movie. With its beautiful love story, gripping plot and very colorful visuals, this TV series is attracting the attention of many TV viewers.
Based on Shadow of Night, the next novel by Deborah Harkness, Season 2 premiered on January 8, 2021. Undoubtedly, viewers will also expect a screen version of The Book of Life, the latest novel of the cycle.
Carnival Row by Amazon Prime – Premiered on August 30, 2019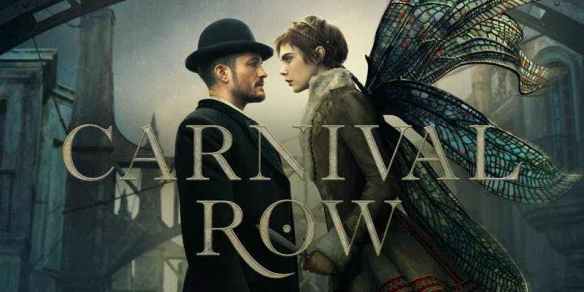 Carnival Row is a highly expensive and engaging multi-part project featuring leading Hollywood stars. Imagine, that there is a fantasy world inhabited by numerous fantastic races. Seemingly fabulous at first glance, this universe is in a fever with problems that are very characteristic of our world. Wanting to hide from war, fairies and fauns are forced to flee, ending up in human cities and finding themselves there at the very bottom of human society. Taking positions only as servants, prostitutes and laborers, fairies and fauns drag out a gloomy and joyless life.
One day, Rycroft Philostrate, a police inspector, met Vignette, a fairy whom he once loved very much. It was the war that separated the man and the fairy – however, can they restore relations? While Carnival Row raises a variety of topics – both relevant and irrelevant – the love of man and fairy is still one of the most important parts of a TV show's storyline.
Notably, Cara Delevingne and Orlando Bloom are the leading actors of the TV series. Since Carnival Row was renewed even before the release of the first season, it seems that Amazon is taking its next brainchild very seriously.
Upload by Amazon Prime – Premiered on May 1, 2020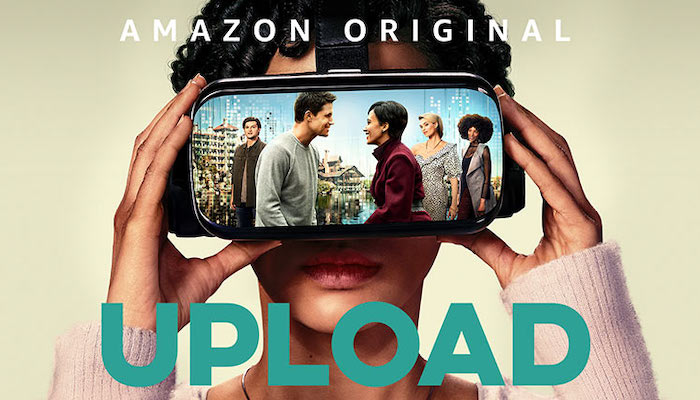 This time, our list of best romantic TV series leads us to science fiction TV project. Upload is a new romantic comedy by Amazon set in a cyber punk setting. Nathan Brown, a programmer from the near future, gets into a car accident. His girlfriend agrees to transfer Nathan's consciousness to a cloud service, a technology available mainly to wealthy people. Waking up shortly at the Lake View Hotel, Nathan realizes that he is caught in a computer simulation of reality.
Now, living in an overwhelmingly beautiful world, Nathan is trying to come to terms with a new existence thanks to the help of Nora, a support worker.
Initially shown as a not very positive character, Nathan is forced to reevaluate his actions of the past. Nicknamed 'Angel' in this computer simulation, Nora is always ready to help and support the protagonist. However, over time, she realizes that Nathan has become for her something more than 'just another client'.
Having not only a romantic line in its plot, Upload is a TV series that tries to combine several things at once – fantasy and romance, detective and comedy. Well received by viewers and critics alike, the TV show has been renewed for a next season.
Top 3 Romance Comedy TV Series
Sex Education by Netflix – Premiered on January 11, 2019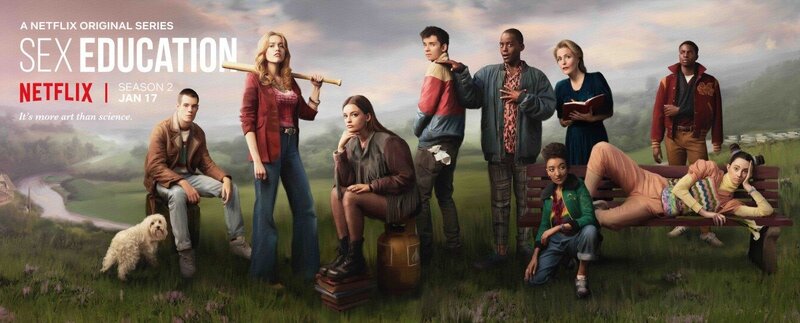 One of the best romantic Netflix series, Sex Education won the love of fans almost immediately after its release. Otis, a teenager living in conditional Wales with his mother who is a famous sexologist Jean Milburn, is the main character of the TV show. An understanding and benevolent mom, Jean does not always realize the relevance of her profession. Funny, knowing all about sex from childhood, Otis is still a virgin.
Once, Otis, together with his friends, organized a kind of sexologist's consultation for classmates, based on the knowledge he received from his mother. This leads to numerous curious situations related to puberty, education and sensuality.
While the TV show allows itself to make a lot of very dirty jokes, it doesn't go overboard. As a result, we are dealing with an excellent and very bright comedy television series that, although a little teasing about the ossified notions of sensuality, on the other hand, very bluntly declares – 'when people talk a lot about sex, they really think about love'.
As befits one of the best romantic series on Netflix, Sex Education has been renewed twice already. So, Season 3 of the TV show will premiere in 2021.
Dollface by Hulu – Premiered on November 15, 2019

Kat Dennings, the great comedic actress who starred in the Thor trilogy and the 2 Broke Girls television series, finally got her own show. Dollface is a TV series-phantasmagoria telling the story of a girl who, after breaking up with a young man, reevaluates her life and tries to revive friendship with those who were close to her. Jules, the main character of the TV show, is a sweet and attractive girl who – despite her good sense of humor – does not fully understand the life around her. Throughout the story shown in 10 episodes, the girl tries to adapt to the new reality. Fortunately, Jules has several friends. Although they do not always make the girl's life easier, but more diverse.
Unfortunately, passed almost unnoticed by the public, this TV series was still renewed for a second season by Hulu bosses.
Trying by Apple TV+ – Premiered on May 1, 2020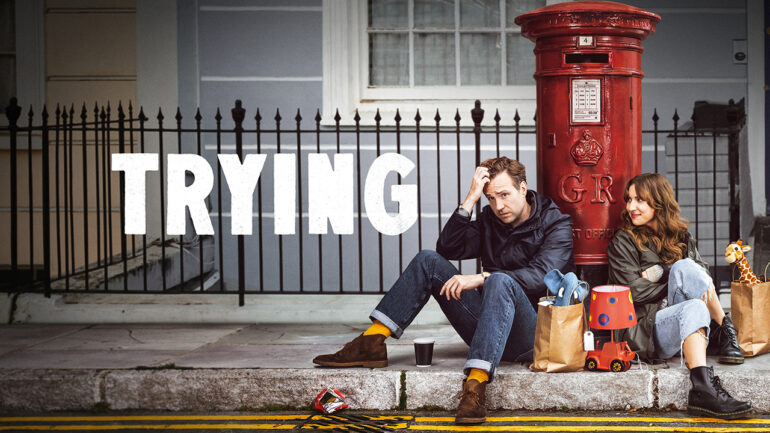 Jason and Nikki are a wonderful couple from London. Having entered into a relationship for a long time, now they dream of a child. As a result of several attempts that were unsuccessful, the TV series characters thought about adoption. However, Jason and Nikki have a long way to go to prove that they can be good parents. And the main problem is that they have to prove it to themselves first.
Having replenished its library of TV shows with romantic comedy TV series in the spring of 2020, Apple TV+ commissioned the two seasons at once. As a result, the audience was presented with a very touching and very romantic TV show, as its main characters love each other very much, despite the fact that they are going through a difficult time. Not a tale of passion, Trying is more of a tender adult love that supports the protagonists in both happiness and sorrow.
Rafe Spall and Esther Smith, the leading stars of the TV show, are in the highlight. The British actors have managed to show the incredible chemistry of their characters on TV, so it's a great pleasure to follow Jason and Nikki.
So, 11 TV shows listed above can be the perfect complement to romantic evenings these February days! Enjoy the warmth of your loved ones, coziness, and don't forget to watch good TV shows!
Меня зовут Игорь. Я из тех, кто постоянно выискивает себе новые увлечения. Начинал с зоологии и чтения в детстве и докатился до путешествий, кино и истории искусства. Не могу жить без новых книг, новых телешоу и новых стран. Свято верю в науку, доброту и то, что впечатлениями надо делиться. Учу языки, планирую поездки разного километража и пишу про кино и сериалы.