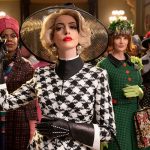 Hollywood actress Anne Hathaway has apologised for the portrayal of limb difference in her latest film The Witches.
Based on the 1983 children's novel of the same title by Roald Dahl, The Witches tells the tale of a young English boy who lives with his grandmother after his parents are killed in a car accident.
The boy is enchanted by his grandmother's tales of witches, but is plunged into a terrifying adventure when he comes into contact with horrific creatures themselves.
In the book, the witches bear several physical characteristics that can be used to identify them.
The witches are bald, have no toes on their feet, and have three elongated fingers on each hand.
These characteristics were faithfully portrayed in the new adaptation directed by Robert Zemeckis, starring Anne Hathaway as the Grand High Witch.
The film had come in for some criticism for the link drawn between the witches and limb difference, prompting Hathaway, 37, to apologise to viewers on social media.
Taking to Instagram, the Princess Diaries star wrote: 'I have recently learned that many people with limb differences, especially children, are in pain because of the portrayal of the Grand High Witch in The Witches.
'Let me begin by saying I do my best to be sensitive to the feelings and experiences of others not out of some scrambling PC fear, but because not hurting others seems like a basic level of decency we should all be striving for.
'As someone who really believes in inclusivity and really, really detests cruelty, I owe you all an apology for the pain caused.
'I am sorry. I did not connect limb difference with the GHW when the look of the character was brought to me; if I had, I assure you this never would have happened.
'I particularly want to say I'm sorry to kids with limb differences: now that I know better I promise I'll do better. And I owe a special apology to everyone who loves you as fiercely as I love my own kids: I'm sorry I let your family down.'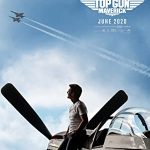 Jag är en katt och en redaktör, jag samlar in och publicerar nyheter om filmer och TV-program för dig.