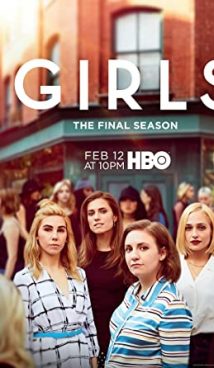 Synopsis
It is easy to guess that the girl is the main character of the "Girls" TV series. Lena Dunham, writer and showrunner of the TV series, also stars as Hannah Horvat, a New Yorker trying her hand at writing.
With many friends as well as a ridiculous boyfriend, Hannah sees all this relationship as a roller coaster, which is not surprising given that the main character is a creative person.
Over the course of six seasons, viewers can watch Hannah grow up, learn new things, make mistakes, and generally lead a full-fledged active life. This is what the "Girls" is good for, showing very different and very lively characters, whose development is curious to watch.
Interesting Facts
The "Girls" TV series premiered to the public on March 12, 2012 at the South by Southwest Film Festival. The comedy serial began airing on April 15, 2012 on HBO. The TV show was renewed for a second season almost immediately after the first episode was released. Acclaimed by viewers and critics alike, "Girls" lasted 6 seasons. The final episode of the TV show was released on April 16, 2017.
The "Girls" TV series has won two Golden Globes and two Emmy Awards.
The TV show served as a springboard for the further acting career of Adam Driver. After the "Girls" was canceled, Adam has starred in several major projects including "Lincoln", "Frances Ha", "Inside Llewyn Davis" and the new "Star Wars" trilogy. Curiously, in "Girls" TV show, the actor played the role of a character named Adam, an aspiring actor who eventually succeeds.
About
Girls is an American-made tragicomedy TV series. The first season of the TV show premiered on March 12, 2012 at the South by Southwest Festival.
Related Shows
Sex and the City
Broad City
Big Little Lies
Insecure
Tags: comedy, tragicomedy, sitcom, female characters, New York, Adam Driver, Lena Dunham