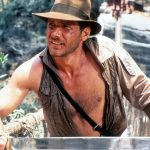 It's actually happening: Indiana Jones will return for his final adventure on the big screen in July 2022. Disney made the official announcement on Thursday as part of their virtual Investor Day. Harrison Ford is back in the fedora and shooting starts Spring 2021.
One person who won't be returning as usual is Steven Spielberg. He's been in the director's chair since the beginning but has decided to let someone else crack the bullwhip this time round. Disney confirmed his replacement as James Mangold. Variety first reported on Mangold's possible involvement in February.
The new helmer has tweeted: "Anything going on?" A sly and super short statement in response to the mammoth task ahead. His filmography includes action Western remake '3:10 to Yuma' and Marvel's 'The Wolverine'. He also filmed some tyre-squealing action last year for 'Ford v Ferrari'.
Spielberg isn't out of the picture. According to the Variety piece he'll "remain as a hands-on producer". Presumably alongside old friend and Indy buddy George Lucas. Company Lucasfilm are in pre-production on the fifth film say Disney.
Details on the plot are under wraps but a Disney tweet mentions that Ford "will continue his iconic character's journey." The veteran star is determined to see Indy through to the end. Talk of a new Dr Jones appears to have been shot down for good.
Age seems but a number to Ford, who's 78. Though he certainly isn't discounting it. Speaking to the BBC in 2013, he said the strength of Jones is "he prevailed, that he had courage", adding that "he was frightened and that he still managed to survive. That I can do."
Ford last played the part in 2008's 'Kingdom of the Crystal Skull', where he impressed audiences with a sprightly performance. Exploits for this chapter could be less action-packed say reports.
The actor also created a buzz around Indiana Jones 5 earlier in the year, when asked about a fresh instalment on Ellen DeGeneres' talk show.
His careful yet all too revealing answer put the franchise in the spotlight once more. It all looked good to go but the pandemic meant things were up in the air. Now the deal is sealed. Deadline refers to a prospective date of July 29th for the release.
A triumphant attempt to capture the spirit of old movie serials, Indiana Jones has entertained fans across 4 outings. The role was famously earmarked for Tom Selleck. However Ford wound up cracking crypts and giving lectures as a unique combination of tough explorer and sensitive bookworm. First movie 'Raiders Of The Lost Ark' came out in 1981.
The films are famously long in their gestation. Spielberg, Lucas and Ford worked with many notable names on potential Indy projects, such as writer Frank Darabont ('The Shawshank Redemption'). Darabont expressed frustration that his time spent in development led to a dead end production-wise.
The recent passing of Sean Connery might also have affected plans. His performance as Indy's father Henry Jones Sr became a series standout. Rumors abounded of a return for the long-retired acting legend. Ford remembered his co-star warmly following news of his death.
Confirmation of a new film came alongside a raft of announcements from the House of Mouse. Many of these concern streaming service Disney +. Hayden Christensen will play Darth Vader in a new Obi Wan Kenobi series starring Ewan McGregor.
Other reveals include a 'Willow' series with Warwick Davis and the hiring of 'Wonder Woman' director Patty Jenkins to make a new 'Star Wars' movie.
While Ford may be closing the book on Dr Jones, it doesn't necessarily mean the end. TV series 'The Young Indiana Jones Chronicles' put an unexpected spin on Jones' adventures. And if the 2022 film breaks the box office people may see more of this enduring character…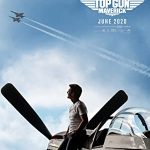 Jag är en katt och en redaktör, jag samlar in och publicerar nyheter om filmer och TV-program för dig.