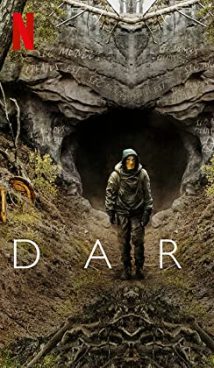 TV-MA
01 hours 00 minutes
Synopsis
It's one of the main successes of the Netflix platform's international department and, probably, the biggest series of the summer of 2020.
It is hard to describe the plot of "Darkness" without spoilers. But we can say that this is the story of four families living in the tiny German town called Winden, who find themselves in the center of global events affecting much more than our three dimensions.
Interesting facts
There is no town called Winden. The series was shot in the German state of Brandenburg near Berlin. And the Unicorn Cave from Lower Saxony was used as a mine where the main characters continuously go.
Right after the third season premiere, the series' creators shared the official website, where you can track all the family trees and time leaps. It is important to note that you can mark the last episode you've watched, and the site will provide information without spoilers. A beneficial resource is located here: https://darknetflix.io/en.
At the time of the release of the last season, "Dark" occupied 60th place in the list of best TV shows according to the "IMDb" website, bypassing such giants as "Stranger Things," "Fleabag" and "The Marvelous Mrs. Maisel."
Information
Dark is the television series of joint German-American production shot in the genre of the fantasy drama.
The third season premiered on June 27, 2020, on the Netflix platform.
 FAQ
What channel is producing the series?
All three seasons of "Darkness" were filmed for the Netflix streaming service.
No, "Darkness" was conceived as a series consisting of three seasons from the very beginning and does not imply any renewal. By the way, the number "three" is the key to the series.
 Related Series
Strange things
Black mirror
Chernobyl