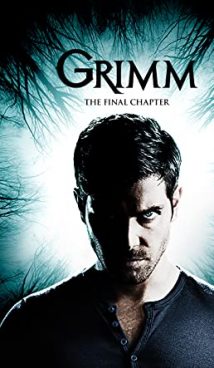 Synopsis
Nick Burkhardt, a Portland police officer, is not as simple a person as it might seem at first glance. He belongs to a clan of monster hunters that have existed alongside people since ancient times.
Before her death, Nick Burkhardt's aunt told him what his future fate would be. He will have to continue her work, become Grimm (as the hunters call themselves) and protect people from aggressive monsters, among which, by the way, there are some good characters. Faced with a strange man named Monroe, Nick immediately saw his bestial nature. Monroe is a ripper monster who nevertheless renounced his monstrous nature. In the future, Monroe will become a friend of the TV series main character.
Meanwhile, Nick leads a double life – investigating 'normal' crimes like an ordinary cop and hunting monsters like Grimm.
Interesting Facts
The pilot episode of the TV series was aired on October 28, 2011 on NBC. Coldly received by critics, "Grimm" nevertheless won an army of fans and stayed on the air for six seasons. The series was canceled on March 31, 2017 with the final episode released under the title "The End".
Although the "Grimm" TV series has ended, NBC has announced a spin-off featuring a woman in the title role. Showrunners promise to feature well-known characters from the original TV show.
About
Grimm is an American-made fantasy detective TV series inspired by the fairy tales of the Brothers Grimm. The first season of the TV show premiered on October 28, 2011 on the American channel NBC.
Related Shows
Sleepy Hollow
Once Upon a Time
Haven
iZombie
The Magicians
Tags: drama, adventure, detective, fiction, fantasy, investigation, mysticism, horror, horror, supernatural, magical creatures, fairy tales