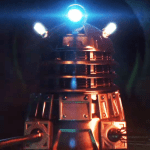 Whovians rejoice, as a new Doctor Who game – The Edge of Reality – is coming to PC and current and next-gen consoles in 2021.
Developer Maze Theory, in partnership with BBC Studios, has revealed Doctor Who: The Edge of Reality, a reimagined version of the studio's 2019 VR title Doctor Who: The Edge of Time.
The Edge of Reality will offer a "new and compelling first-person adventure" and feature the Thirteenth Doctor, played by Jodie Whittaker. In addition, Thirteen will also be joined by the Tenth Doctor, played by David Tennant, as the story continues on from the events of The Edge of Time.
New gameplay, monsters, and worlds are teased, including the Cybermen, Daleks, and Weeping Angels. The player will aid the Doctor by wielding the Sonic Screwdriver to defeat a "universe-spanning threat" in a continuation of the story beats experienced in The Edge of Time.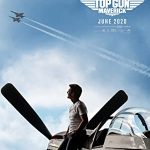 Jag är en katt och en redaktör, jag samlar in och publicerar nyheter om filmer och TV-program för dig.