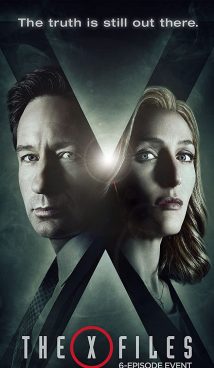 Synopsis
The X-Files is a legendary TV show that is very familiar to modern television. Dana Scully and Fox Mulder, two FBI agents, are investigating various phenomena, many of which appear to be paranormal. Investigation of such cases is carried out by the X-Files, a small department of the FBI whose members are the main characters of the TV show. While most of the incidents will turn out to be completely normal, some cases will completely change the outlook of Mulder and Scully.
Interesting Facts
The cult TV show was premiered on September 10, 1993 on Fox. Having experienced ups and downs over the years on air, the television series was canceled on May 19, 2002, following the release of Season 9. 15 years later, Fox commissioned two more short seasons to complete the show's glorious history. Released on March 22, 2018, "My Struggle IV" is the series finale.
"The X-Files" universe – in addition to the 11 seasons of the original TV show – also includes two feature films and "The Lone Gunmen", a 2001 TV series. In addition, the creators of "The X-Files" produced "Millennium" TV series, whose characters appeared in one of the episodes of the original TV show.
Notably, in 2020, Fox announced "The X-Files: Albuquerque", a comedy animated series that will also be included in the "X-Files" universe. Chris Carter, creator of the original TV show, is the producer for "The X-Files: Albuquerque".
Nominated for a Golden Globe for her participation in "The X-Files" four times in a row, Gillian Anderson, who played Dana Scully, received the statuette only once. Incidentally, the actress was again nominated for a Golden Globe in 2021, this time for her role as Margaret Thatcher on the TV show "Crown".
About
The X-Files is an American-made fantasy thriller television series. The first season of the TV show premiered on September 10, 1993 on Fox.
Related Shows
Twin Peaks
House, M. D.
Lost
Tags: fantasy, aliens, mysticism, drama, horror, detective, David Duchovny, Gillian Anderson