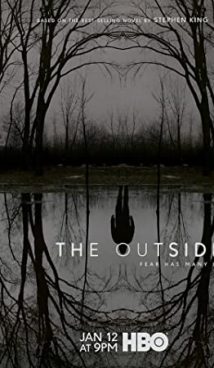 TV-MA
01 hours 00 minutes
Synopsis
The peace of Cherokee City, a sleepy town lost somewhere in Georgia, is shaken by a tragic event: the discovery of disfigured body parts belonging to a teenager. In only a day police identifies the main suspect, a coach at the local school. At first sight, everything is simple. The professor was seen by numerous witnesses, blood evidence, fingerprints – they have everything. But the alleged murderer has an airtight alibi – when the murder took place, he was miles away from Cherokee City. Detective Ralph Anderson can scarcely believe all of this as he knows the coach personally. A team of lawyers begins their own investigation, which will lead to shocking revelations. Holly Gibney, a private detective with somewhat supernatural skills, joins the investigation in her search for the truth.
The series is an adaptation of one of Stephen King's novels, so we can expect an intriguing slot, scary revelations and a touch of mystique.
Fun facts
The series is based on one of the Stephen King novels called 'Outsider'
The novel is connected to the 'Mr. Mercedes' trilogy, which was released as a series on American television in 2017.
The first two episodes were directed by Jason Bateman, who plays the role of the coach. This actor has greatly surprised the cinematographic community with his role in Ozark television series, however, he's more into directing now.
An American mystery thriller television series based on the novel by Stephen King.
The first episode of 'The Outsider' was premiered on January 12, 2020 on HBO.
 FAQ
Where was this series released?
On HBO
Will there be any new seasons?
Much of the plot of the novel was used for the first season, so there are no plans for renewal.