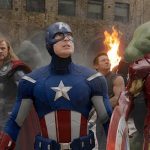 To put how many great films are available at this moment to stream on Amazon Prime into perspective, we usually limit our lists to 12 items. Well, here are 32 films we think subscribers will enjoy the most. Hopefully, you have a lot of time on your hands…
Ali (2001)
Will Smith gives an Academy Award-nominated performance as legendary boxer Muhammad Ali (born Cassius Clay), who faces a personal and professional struggle after refusing to accept his draft to Vietnam, in Ali, director Michael Mann's powerful biopic.
Big Fish (2003)
A terminally ill man (William Finney) recounts his life to his son (Billy Crudup), who, frustratedly, cannot tell from his wondrous stories what is fact or fiction in Big Fish: an Oscar-nominated fairy tale, also starring Ewan McGregor, from director Tim Burton.
The Terminator (1984)
A 21st-Century soldier (Michael Biehn) travels back in time to protect Sarah Connor (Linda Hamilton), unaware she is the mother of humanity's last hope, in The Terminator, James Cameron's action-packed, sci-fi twist on the slasher genre that made an A-lister out of bodybuilder Arnold Schwarzenegger as the titular, cybernetic villain.
Rocketman (2019)
Billed as "a true fantasy," Rocketman is a rousing, unconventional depiction of the life and career of icon Elton John (Golden Globe-winner Taron Egerton) as told, in some key moments, through his music, including one original, Oscar-winning track.
A Simple Favor (2018)
Paul Feig directs this adaptation of Darcey Bell's novel A Simple Favor, about a single mother and parenting vlogger (Anna Kendrick) investigating the mysterious disappearance of the socialite she recently befriended (Blake Lively), uncovering shocking revelations along the way.
The Devil's Rejects (2005)
Rob Zombie's second (and, arguably, best) installment of his "Firefly Trilogy," The Devil's Rejects, follows a trio of sadistic criminals (a clownish elderly man and his son and daughter) who leave a trail of carnage behind them while on the run from a vengeful Texas sheriff in this horrifying, but surprisingly engaging, crime thriller.
Knives Out (2019)
Writer and director Rian Johnson turns the whodunnit on its head with Knives Out, a refreshingly unique comic thriller starring a dazzling Daniel Craig as an eccentric PI questioning who among a family of brazen socialites could have murdered their wealthy patriarch (Christopher Plummer).
Dirty Dancing (1987)
This Oscar-winning 1980s classic, Dirty Dancing stars Jennifer Grey as rich girl "Baby" Houseman and Patrick Swayze as dance instructor Johnny Castle, who fall for each other after unexpectedly becoming dance partners in the summer of 1963. If you are in the mood for more romance on the dance floor, also available on Amazon Prime is Dirty Dancing: Havana Nights, the 2004 sequel.
How To Train Your Dragon (2010)
In a world in which humans and dragons are sworn enemies, a bumbling young viking (Jay Baruchel) discovers an injured dragon, sparking an unlikely friendship that could change the current way of life in How To Train Your Dragon, the first of an exciting animated trilogy which was nominated for a Best Animated Feature Oscar.
The Natural (1984)
Years after tragedy ruined his chances as a pitcher, Roy Hobbs (Robert Redford) miraculously redeems himself with a bat cut from the wood of a lightning struck tree that propels him to major league stardom in the 1930s in The Natural, a moving sports fantasy based on the novel by Bernard Malamud.
The Vast Of Night (2020)
Two small town teenagers, one a talented radio DJ (Jake Horowitz) and the other a soundboard operator (Sierra McCormick), investigate a strange sound coming over the airwaves in The Vast of Night, a thoroughly engaging, thought-provoking, Cold War-era sci-fi slow burn from first-time director Andrew Patterson that Rod Serling would be proud of.
Manchester By The Sea (2016)
Casey Affleck gives an Oscar-winning performance in the Amazon original Manchester by the Sea as a morose Boston handyman whose return to his hometown after unexpectedly becoming his teenage nephew's (Lucas Hedges) guardian re-opens old wounds he has been struggling to hide.
Brittany Runs A Marathon (2019)
If you feel the need to wash the depressive taste of that last film out of your mouth, try Brittany Runs a Marathon, an uplifting comedy inspired by a true story which stars Emmy-nominee Jillian Bell as a hard-partying 27-year-old whose solution to combat her unhealthy habits is to enter the New York Marathon.
I Am Not Your Negro (2017)
In addition to being both an adaptation of civil rights activist James Baldwin's unfinished book Remember This House as well as an in-depth look at his life, Raoul Peck's Academy Award-nominated documentary I Am Not Your Negro also serves as a shockingly relevant commentary on common depictions of race in pulp culture during the era of segregation, all told in the late author's words brought to life through narration by Samuel L. Jackson.
A Quiet Place (2018)
In quite possibly the most distressing "silent" film you will ever see, John Krasinski (also the co-writer and director of this heart-stopping, apocalyptic thriller) and Emily Blunt (Krasinski's real-life spouse) play a married couple who must keep quiet to protect their children in a world overrun by man-eating aliens that hunt by sound.
The Avengers (2012)
Brought to us by Joss Whedon, the geek god behind Buffy the Vampire Slayer and Firefly, The Avengers was the Marvel Cinematic Universe's first superhero crossover epic, a feat once thought impossible, but the first-rate cast, expert narrative pacing, and exhilarating action in Avengers made it a blockbuster to live up, and not just in terms of box office success.
Annihilation (2018)
Alex Garland's sophomore directorial effort, starring Natalie Portman as one of five women exploring a mysterious disaster zone of reality-altering proportions, feels like the love child of David Cronenberg and Salvador Dali: a series of wondrous, transfixing visuals that make you feel like you are being eaten from the inside.
The Big Sick (2017)
Eternals star Kumail Nanjiani and his wife, Emily V. Gordon, received an Academy Award nomination for writing this semi-autobiographical romance about a Pakistani-born comedian (Nanjiani) who learns a lesson in commitment when his estranged girlfriend (Zoe Kazan) is put into a medically induced coma.
Logan Lucky (2017)
Director Steven Soderbergh goes from Ocean's Eleven to "Ocean's 7-Eleven" with this hilarious southern-fried heist thriller, starring Channing Tatum, Adam Driver, Riley Keough, and a killer Daniel Craig unlike you have ever seen him before.
Hellraiser (1987)
Horror maestro and first-time director Clive Barker became a household name and Doug Bradley's "Pinhead" become an iconic villain with Hellraiser, a gruesome, but absorbingly clever supernatural thriller about how far people will go for love, even if it costs their soul.
Planes, Trains And Automobiles (1987)
Speaking of raising hell, Steve Martin is in for the most disastrous odyssey of his life when he becomes the reluctant travel companion to the bumbling John Candy on a trip home for Thanksgiving in Planes, Trains and Automobiles, a heartwarming favorite from writer and director John Hughes.
True Grit (2010)
Few remakes surpass their predecessors arguably as well as Joel and Ethan Coen's take on Charles Portis' western novel about a young girl's (Oscar-nominee Hailee Steinfeld) vengeful search for her father's killer. In True Grit, Jeff Bridges gives an Oscar-nominated performance as Rooster Cogburn, a role originated on the big screen to Oscar-winning glory by John Wayne in 1969.
Hereditary (2018)
The less you know about Hereditary, writer and director Ari Aster's feature-length debut, the better. I will recommend, however, that you prepare yourself for the moment this masterful hit from A24, featuring a staggering performance from Toni Collette, takes a head-spinning turn from a somber family drama into an unrelenting nightmare.
Clue (1985)
When their dinner party host at a luxurious mansion turns up dead, six eccentric socialites, a shady maid, and a precocious butler (the always dazzling Tim Curry) must figure out who among them is the murderer in Clue, a hilarious classic based on the board game which, if you saw it during its initial release, might have ended differently for you than other moviegoers.
Honey Boy (2019)
During a stint in rehab, Shia LaBeouf passed the time by writing this gripping, semi-autobiographical account of his personal struggles with his onscreen fame, offscreen infamy, and his turbulent relationship with his father, whom he plays a dramatized version of in the film opposite Noah Jupe and Lucas Hedges as dramatized versions of himself at different stages of his life.
Mission: Impossible – Fallout (2018)
It is rare for a movie franchise to get better as it goes along and that is, arguably, the case for the Mission: Impossible films – the sixth and most recent of which sees top IMF agent Ethan Hunt (Tom Cruise) and his team, once again, struggling with the consequences of a mission gone wrong and enduring countless death-defying stunts along the way.
The Cabin in the Woods (2011)
Director Drew Goddard and co-writer Joss Whedon's dizzyingly clever cult favorite, The Cabin in the Woods, starring a young Chris Hemsworth as one of five young vacationers plagued by strange occurrences at a remote cabin, did for isolationist horror dramas what Wes Craven's Scream did for the slasher flick, if it was funnier.
Bridget Jones's Diary (2001)
Based on the book by Helen Fielding, Bridget Jones's Diary follows a British thirtysomething's rocky redemptive journey – a love triangle with her boss (Hugh Grant) and a childhood friend (Colin Firth) causing the most turbulence – which she chronicles in her personal journal. Renée Zellweger received her first Academy Award nomination as the title role of this romantic comedy that spawned two sequels.
Creed II (2018)
Speaking of sequels, the follow-up to Ryan Coogler's Creed, which put the spotlight on Apollo Creed's (Carl Weathers) illegitimate son, is technically the eighth Rocky movie. This time, boxing champ Donny (Michael Johnson), once again under the training of his "uncle," Rocky Balboa (Sylvester Stallone), gets back in the ring to take on the son of the man who accidentally killed his father, Ivan Drago (Dolph Lundgren).
The Birdcage (1996)
When their son Val (Dan Futterman) brings his fianceé's conservative parents (Gene Hackman and Dianne Wiest) to dinner, a gay couple (Robin Williams and Nathan Lane) must pretend to be a heterosexual husband and wife in The Birdcage, an uproarious, Oscar-nominated American screen update of a classic French play shot by Alfonso Cuaron's frequent DP, Emmanuel "Chivo" Lubezki.
Harold And Maude (1971)
In Harold and Maude, a young, rich adult (Bud Cort) obsessed with death finds a new lease on life when he meets (and gains an affection for) a lively 79-year-old woman (Ruth Gordon), in this darkly comic and bizarrely romantic classic featuring a soundtrack by Jim Croce.
Midsommar (2019)
Ari Aster, the previously mentioned demented mastermind behind Hereditary, knows how to get under people's skin, and does so with Midsommar, his sophomore effort set at a Swedish festival that turns to be not all not all sunshine and daisies – though you do see plenty of that in this twisted blend of tranquil visuals and devastating peril.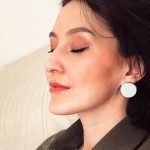 Fröken Anna - redaktör för All-Trailers, journalist, filmfan. Jag skriver om TV-program och filmer, älskar TV-program och filmer, det är mitt liv.