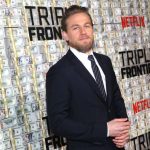 The Gentlemen and Sons of Anarchy star Charlie Hunnam says he's 100% up for becoming the next James Bond after Daniel Craig.
Although audiences are still get to see No Time To Die after it was delayed to 2021, many James Bond fans are wondering who will be the next star to take up the mantle after Daniel Craig. It'll be particularly interesting to see how the franchise moves forward since Lashana Lynch's character has taken Bond's codename, 007. But after his name was thrown in the ring for the role, Charlie Hunnam explained to People.com that he'd be flattered to play the legendary spy.
"100 percent. I would be so flattered and honored to be considered to play James Bond as an Englishman. But my intuition tells me that I shouldn't be waiting for that phone call to come. I think there are many people ahead of me on that list."
However, James Bond fans shouldn't get too excited just yet, as Charlie Hunnam was quick to point out that nobody from MGM or Eon Productions has approached him about replacing Daniel Craig as Ian Fleming's iconic character. Most fans often suggest Hunnam as a great candidate to play DC's Green Arrow (and to be fair, he'd be a perfect fit for the hero) but after seeing the actor in Guy Ritchie's The Gentlemen, it's not a stretch to imagine him embodying the next James Bond. Take a look at Charlie Hunnam discussing the fan-casting below.
"It's very flattering sort of fan dialogue. Nobody's ever, on a professional level from within the industry, brought that up to me. As much as people want to talk about me playing James Bond, please continue. Maybe that's the genesis of these things. Maybe fan chatter leads to industry people actually talking about it in a more serious way."
Would Charlie Hunnam make a good candidate for James Bond after Daniel Craig? Are you excited to see No Time To Die? Sound-off in the comments below!
Here is the official synopsis for Daniel Craig's No Time to Die:
Bond has left active service and is enjoying a tranquil life in Jamaica. His peace is short-lived when his old friend Felix Leiter from the CIA turns up asking for help. The mission to rescue a kidnapped scientist turns out to be far more treacherous than expected, leading Bond onto the trail of a mysterious villain armed with dangerous new technology.
Directed by Cary Joji Fukunaga, No Time to Die stars Daniel Craig, Ralph Fiennes, Naomie Harris, Ben Whishaw, Lea Seydoux, Rory Kinnear, Jeffrey Wright, Rami Malek, Ana de Armas, Lashana Lynch, Billy Magnussen, David Dencik and Dali Benssalah.
No Time To Die is now scheduled to hit U.S. theaters on April 2, 2021.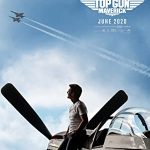 Jag är en katt och en redaktör, jag samlar in och publicerar nyheter om filmer och TV-program för dig.