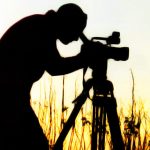 Annually, TV channels and streaming platforms release hundreds of featured TV shows, and a small percent of them is added to the "must-see" list. They are worth watching at least to be able to hold a conversation.
Unfortunately, the flow of shows of this kind makes detective serials stay in the background. «Why should I watch them?» – you may ask. And here we are to give you an answer: many of these documentary shows are real treasures. Some of them amaze with their astonishing camera work and are equal to blockbusters of the world standard. The plot of others is based on real stories that even the most skilled screenwriters couldn't make up themselves. After watching these shows you realize that nothing in life is impossible.
We've prepared a small guide on the most interesting documentary shows of 2020. Watch them: you won't be disappointed!
Three Documentary Shows About Nature
Tiny World by Apple TV+, 6 Episodes – Premiered on October 2, 2020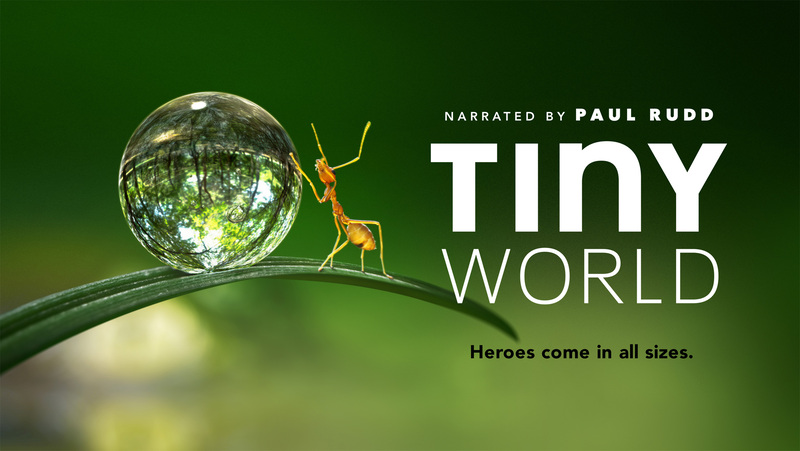 Newly represented streaming service gets to developing documentary movies about nature and asserts itself with Tiny World.
Six episodes of the documentary show offer to take a look at natural areas that seem to be uninteresting to a naturalist, just as if through a microscope.
3160 survey hours, over 200 species of animals, astonishing quality of zoom, highly engaging life stories of so different creatures, all these things draw in at once. It seems to be impossible to look up from the screen. An interesting fact is that Tiny World, in the original, is voiced by Paul Rudd, an actor who knows what it means to be small: he is the one who starred in the Ant-Man movie of the Marvel Universe.
Why Is It Worth Watching?
The authors of the Tiny World documentary show are using top-of-the-line equipment to enter into a sanctuary of the wildlife. We bet that you don't expect how exciting life is in a place where everyone is so small.
Earth At Night In Color by Apple TV+, 6 Episodes – Premiered on December 4, 2020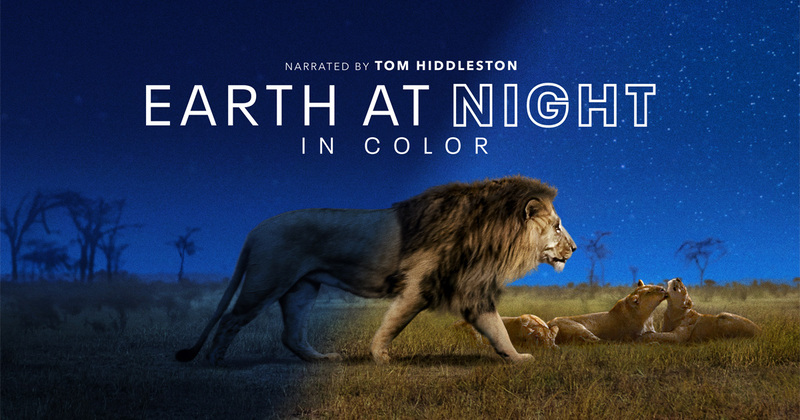 It's another documentary film by Apple TV+, and this time the streaming service is applying top-of-the-line equipment again to astonish the audience. This time, night shoots are involved to not only capture the nightlife views but to film them in colour that almost no one managed to do before.
In fact, it's rather interesting: sometimes it's just hard to believe that all these things are filmed in almost total darkness.
Many of the Earth At Night In Color scenes are captured for the first time that makes this six-episode documentary show an important zoology document. And especially interesting are the bonuses of how the most valuable scenes were filmed: these episodes are a tribute to operators who had to perform superhuman work.
Why Is It Worth Watching?
Earth At Night In Color is a rather ambitious and very interesting project that not only represents development of modern technologies, but becomes a scientific animal research.
Alien Worlds by Netflix, 4 Episodes – Premiered on December 2, 2020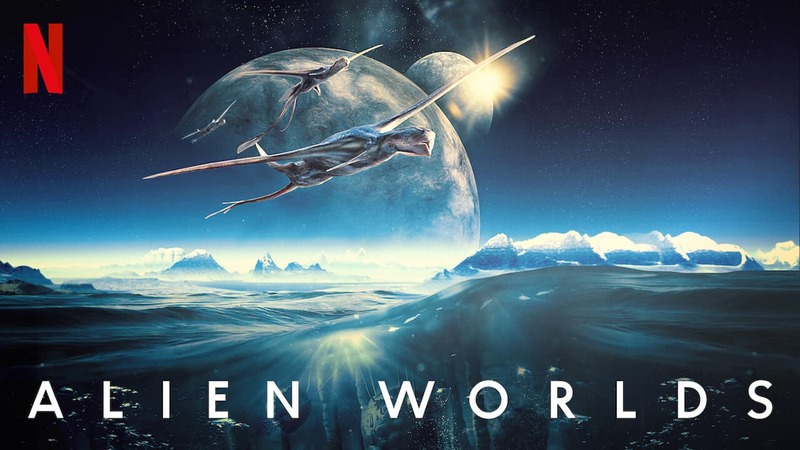 Netflix is a streaming giant that resorts to anything to attract us, and we so easily get caught up. The 4-episode Alien Worlds is an attempt by documentarians to imagine what life could be like on distant planets.
The authors of this documentary show 4 planets with completely different conditions and offer scientists to think of what organisms could live in these worlds.
Invited biologists and ecologists not only fantasize, but tell about life on our mother Earth, and that's an amazing effect of Alien Worlds. Of course, we are extremely interested in what hypothetical creatures live on hypothetical planets, but this documentary show rotates 360 degrees and unexpectedly represents current thinking on Earth life, and it's sometimes even more interesting than just fantasies about faraway stars.
Why Is It Worth Watching?
Alien Worlds are interesting on both sides: as a science fiction about a hypothetical life in the depths of space, and as an unexpected fresh look at our mother Earth.
Best Documentaries of "True crime" Genre
McMillions by HBO, 6 Episodes – Premiered on February 3, 2020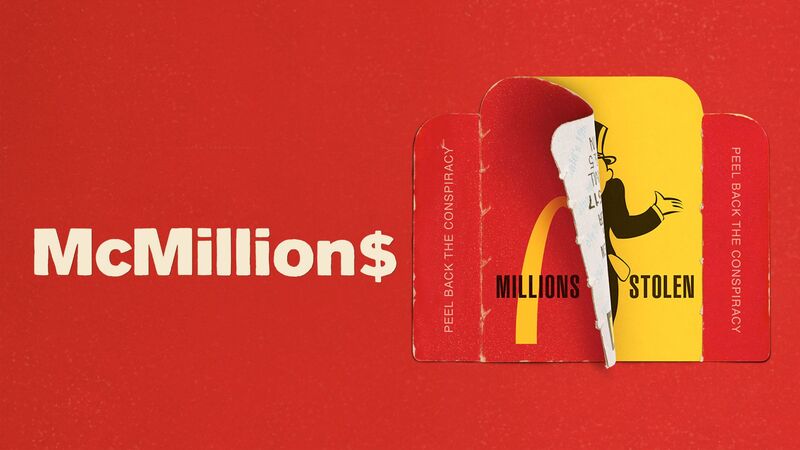 It's an exciting 6-episode project by HBO that shows not bloody murders but a global con that was taking place over long periods of time. The point of this story is that the McDonald's fast-food restaurant chain regularly carried out publicity campaigns.
The cards of the Monopoly table game were hidden in packages, and many of them offered winners to win big. However, at some point, it is learned that the winning coupons pass through many hands. Certain criminals were cashing the coupons through regular people, demanding a serious percent for that. The losses of McDonald's were over 20 million dollars. By the way, when the scheme was revealed and the criminals went to prison, the trial against these con men received insufficient attention: it started on September 10, 2001, the day before the largest terrorist attack in history.
Why Is It Worth Watching?
McMillions scrupulously tells about the investigation of this con since the anonymous call, and up to the arrest of those implicated. The authors of this documentary show frankly interview people who were forced to become a part of this scheme, and finally, there is a rather interesting story of not only a crime, but of a human drama in front of us.
I'll Be Gone in the Dark by HBO, 6 Episodes – Premiered on June 28, 2020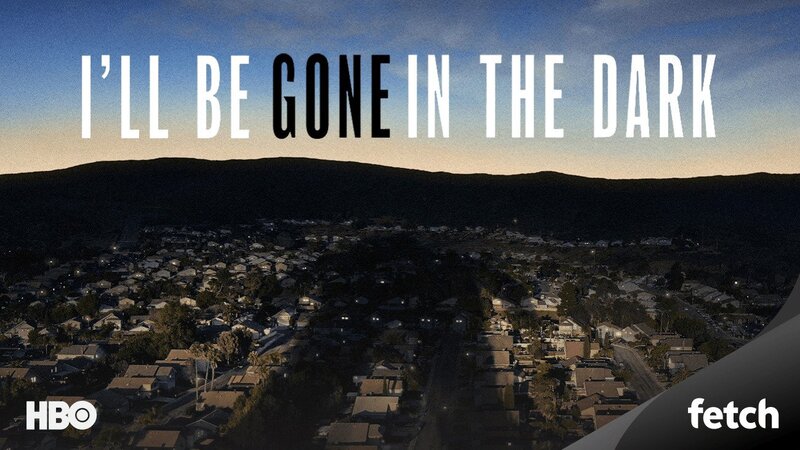 It's a shocking story about the investigation of the crimes of a serial murderer known as the Original Night Stalker.
Someone from California had committed a number of heinous crimes for the period 1976-1986. This person who received several names in the media raped over 50 people. Since time, the criminal moved on to murders: his victims were at least 10 people. It's surprising, but the Original Night Stalker hadn't been caught until 2018 when Michelle McNamara, a criminal journalist and the author of TrueCrimeDiary, took this case.
Michelle with like-minded people decided to take the case of the Original Night Stalker, and in several years they managed to progress in identifying the murderer.
In 2018, police arrested the criminal, and it was exactly a group of activists led by McNamara who had led the authorities to the closure of this awful file.
Unfortunately, Michelle herself didn't live to see it – her own investigation brought her into the grave.
Why Is It Worth Watching?
I'll Be Gone in the Dark is not only about dreadful the Original Night Stalker, but about Michelle McNamara who, actually, uncovered the name of the murderer with her life. In this show, we see the touching private life of Michelle, as well as her active citizenship and tragic death.
Murder on Middle Beach by HBO, 4 Episodes – Premiered on November 15, 2020

Again, it's HBO. And again, it's a story of an awful murder. But this time, we focus attention on the personal tragedy of the show's author.
On March 3, 2010, Barbara Hamburg, a citizen of a seaside city near Connecticut was found murdered in her backyard. For 10 years, the murderer involved in her death hasn't been found, and Barbara's son, Madison Hamburg, films a 4-episode documentary about this investigation. He thoroughly records the story of his own family, happy childhood, parents' divorce, the cons his Mom and Dad were involved in, and also the complicated relations between the living in Connecticut relatives.
Why Is It Worth Watching?
In front of us, there is not an investigative series about global serial murders. But Murder on Middle Beach is, first of all, an extremely personal drama of a young fellow who hardly knows everything about his family but wants to understand the reasons for his mother's death and takes on the camera, trying to unlock all the secrets.
The Ripper by Netflix, 4 Episodes – Premiered on December 16, 2020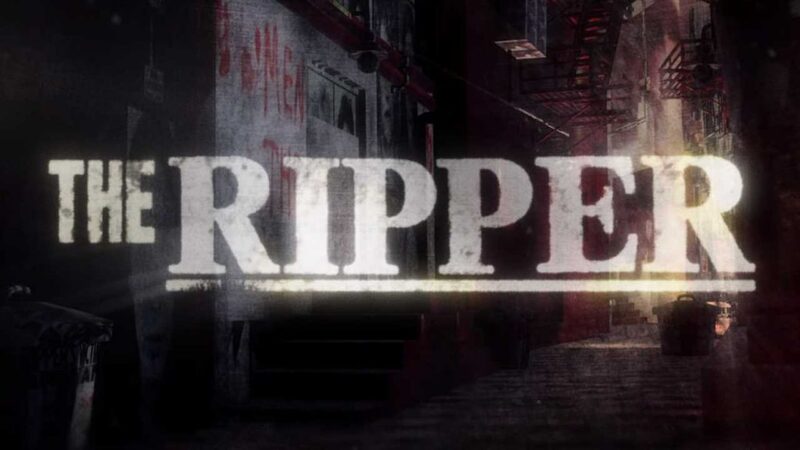 It's another documentary show about a serial murderer.
A series of tremendous crimes that took place in British York between 1975-1980 shocked all the United Kingdom. Someone was killing women (some of them worked as prostitutes) with particular cruelty, and for 5 years no one could come closer to the capture of this dangerous preparator.
The Ripper documentary series is reproducing step by step the series of awful murders and the investigation of that case.
Among other things, the show is a rather eloquent cast of British social life at the end of the 80-s, telling about women's rights of that time and the stigmatization of prostitution.
By the way, the Yorkshire Ripper died of COVID-19 in prison, the month before the show's premiere.
Why Is It Worth Watching?
This documentary shows not only one of the most dreadful serial murderers in British history but places a very strong emphasis on the work of law enforcement and the reaction of society to these crimes.
5 Best Documentary Shows by Netflix
The streaming giant goes full-speed and continues to supply us with the TV-content. In 2020, Netflix gave users several remarkable featured series, but this time, we are going to discuss the documentary projects.
Tiger King: Murder, Mayhem and Madness, 7 Episodes – Premiered on March 20, 2020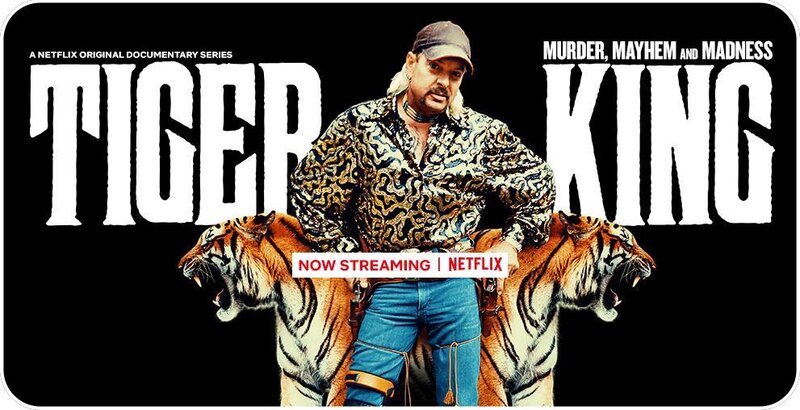 In the spring of 2020, almost everyone was discussing this show. Being released at the height of lockdown, Tiger King has instantly become a big hit. No wonder, so the subject that doesn't seem to be close to most audiences has begun shining with a fresh coat of paint.
Why Is It Worth Watching?
Just because the shown in the Tiger King story is real and unbelievable at the same time. Each storyline astonishes the audiences even more than The Lost cliffhangers. All of us doubt those people who keep private zoos with big cats, but who could suppose that their world has things of this kind? By the way, a new featured show based on Tiger Kind will be awaiting us soon with the great and powerful Nicolas Cage in a leading part.
The Last Dance, 10 Episodes – Premiered on July 19, 2020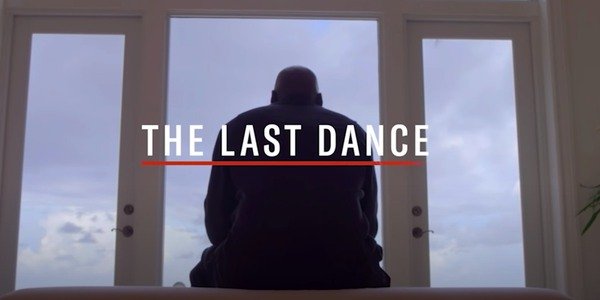 The Last Dance of 10 episodes is dedicated to the "second retirement" of a great basketball player Michael Jordan who was playing for a season of 1997/98 with the Chicago Bulls.
Video archives that weren't available to the public before, including the records of matches and interviews, were used while making this documentary show.
At the time when all sports matches were delayed because of the COVID-19 pandemic, The Last Dance was a breath of fresh air to the fans of sports shows.
Why Is It Worth Watching?
The Last Dance is addressed not only to the fans of basketball but to those who are not interested in sports a lot. It's all on the up-and-up: installation, drama, plot. This documentary series is filmed so artfully that it goes beyond just sports shows.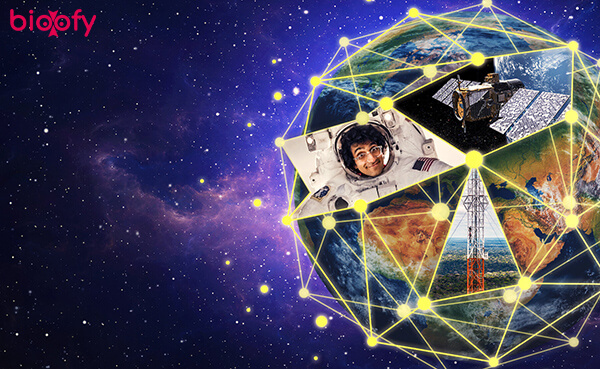 The unique documentary series Connected offers to take a look at the world around us from the other side. In the spotlight of this 6-episode project, there are things we don't usually think about. How are clouds above our heads connected to cloud storage? Why should fish droppings be studied? Who is watching us all the time?
The charismatic host Latif Nasser will help us to figure out all these things.
Why Is It Worth Watching?
Connected impresses us with the facts we could never learn without this show. Among other things, the cards of Connected are a great picture, an amazing host, and precisely selected characters who share the most astonishing secrets of our world.
High Score, 6 Episodes – Premiered on August 19, 2020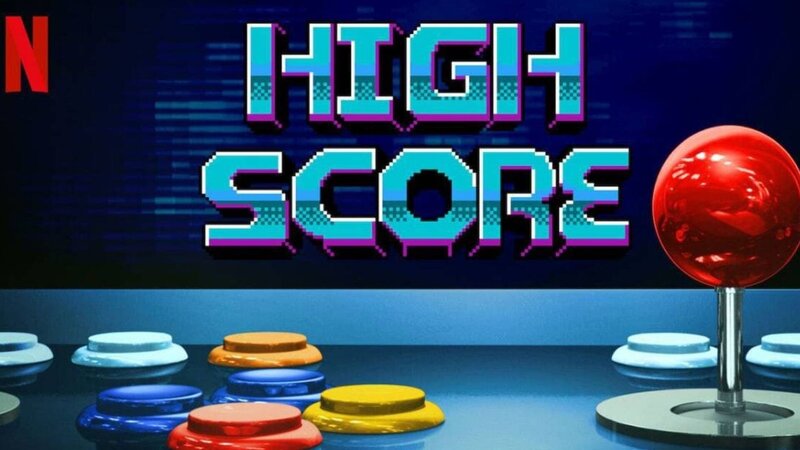 The year when Xbox and Sony Playstation released the new generation consoles, Netflix offered its audience to remember the history of video industry development. "Space Invaders", "Super Mario", "Sonic", "Mortal Kombat", "Doom", – well, these games receive proper attention, but the High Score authors not only tell about the history of these games but find the creators of these masterpieces.
For 6 episodes, the creators of this documentary show are watching the decades of the development of this industry and analyze the reasons for such success of these games.
Why Is It Worth Watching?
Video games are already a part of the modern culture, and the High Score creators provide details on the formation of this huge part of our life. This documentary series doesn't have any analogs, no one managed to tell about religious video games so extensively and engagingly.
SanPa: Sins of the Savior/SanPa: Luci e tenebre di San Patrignano, 5 Episodes – Premiered on December 30, 2020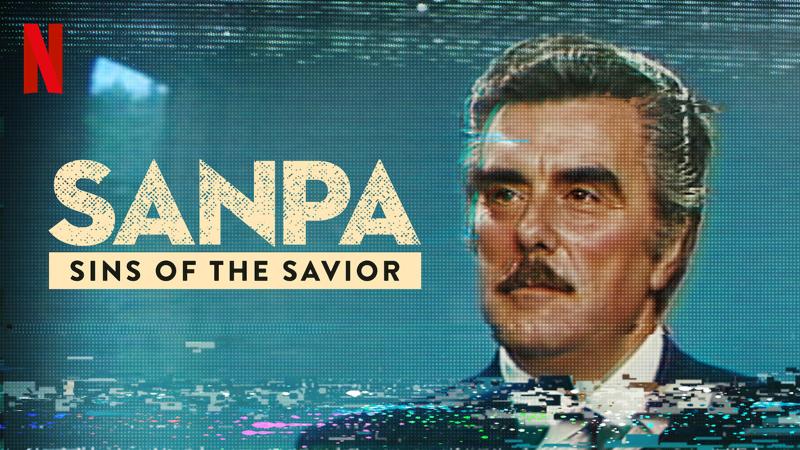 It's a unique story that shows Italy not as we used to see it before.
It's the end of the 70-s. Italy is affected by the drug pandemic. Thousands of teenagers who have done heroin once now cannot stop because of the difficult form of addiction. Government can't do anything about it. But suddenly, a hero appears in the Emilia-Romagna region. Vincenzo Muccioli turns a regular farm into rehab, and drug-addictive people from all over Italy are trying to get to San Patrignano where this rehabilitation center takes place. But it's not that easy: many people criticize Muccioli's methods, and the country is divided into two camps.
Why Is It Worth Watching?
The authors of SanPa offer us not only to take a look at the real natural Italy but ask the audience what they think of Vincenzo Muccioli: is he a savior or a despot? Not every documentary show can offer us a moral dilemma of this kind.
Annually, loads of documentary shows are released, and it's difficult each time to choose the ones to watch and the ones to miss. This time, we've watched loads of non-featured shows, and offer you only the most interesting ones.
But it should be mentioned: the documentary industry is now on the upswing, and the next year the list of the best shows will be much bigger.
Меня зовут Игорь. Я из тех, кто постоянно выискивает себе новые увлечения. Начинал с зоологии и чтения в детстве и докатился до путешествий, кино и истории искусства. Не могу жить без новых книг, новых телешоу и новых стран. Свято верю в науку, доброту и то, что впечатлениями надо делиться. Учу языки, планирую поездки разного километража и пишу про кино и сериалы.