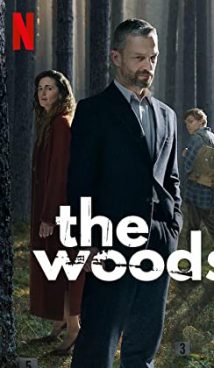 Synopsis
This is another product of the Netflix international department. Now, in Poland, the streaming giant made a screen adaptation of the whodunit by the American writer Harlan Coben.
Pawel Kopinski works as a prosecutor and has a hard time getting over his wife's death from cancer. However, this is not the only drama that happened in his life. 25 years ago, he worked as a counselor at a summer camp where four teenagers disappeared. Soon, the bodies of a boy and girl were found near the camp, but the fate of the other two — Pawel's sister Kamila and his friend Artur — remained a mystery. They are also considered dead. Suddenly, a police officer knocks on a door to Pawel's office and informs the prosecutor that the corpse of an adult man has been found in Warsaw, and everything points at his possible connection with Kopinski. The prosecutor arrives at the morgue and realizes that the body of his childhood friend Artur lies in front of him. If Artur didn't die that night, then maybe Kamila is still alive?
Interesting Facts
This is the second screen adaptation of Harlan Coben's book in 2020. In January, Netflix showed the 8-episode TV-series The Stranger starring Richard Armitage and Hannah John-Kamen.
The events of Coben's novel are originally set in New York. For this screen adaptation, the plot was completely reworked to suit Polish realities. Also, the main character's name changed from Paul Copeland to Pawel Kopinski.
Grzegorz Damiecki, a popular Polish TV-series actor, performed the leading role of the prosecutor Pawel Kopinski. He began his career in Schindler's List, one of the most important films in history. Damiecki portrayed an SS sergeant there.
The Woods was filmed as a mini-series and follow the plot of the novel from the beginning to end, so most likely there will be no second season.
The TV-series is available to all Netflix subscribers around the world from June 16, 2020.
Information
This is an American-Polish-made whodunit TV-series based on Harlan Coben's novel of the same name.
The premiere of the first season took place on June 16, 2020 on the Netflix streaming platform.
More Like This
The Mire
Deadwind
Curon
The Stranger