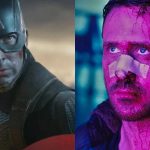 A lot has been said about the ways in which COVID-19 has affected Hollywood this year. Film and TV sets have been shut down, the cast and crews of multiple high-profile productions have had to quarantine in order to get back to work, and the distribution model has been thrown into chaos. We haven't talked quite as much about the projects that have been delayed before they even had a chance to start rolling — and there have been plenty. Now, Chris Evans and Ryan Gosling's upcoming Netflix movie is the latest to hit that snag.
In July, we learned that The Gray Man, a film that's been in the works for years, will be heading to Netflix. The Russo Brothers have taken the helm of the thriller, which will star Ryan Gosling as a CIA agent-turned-hired hitman and Chris Evans as the man tasked with hunting him down.
The Gray Man was originally scheduled to begin production in January 2021, in part thanks to a hefty tax credit from the California State Film Commission. According to Variety, sets for the film were being constructed in the Long Beach area. However, production has been delayed due to the rising number of COVID-19 cases in California.
This news comes on the heels of a recent announcement that Chris Evans' Knives Out co-star Ana de Armas has joined the cast of The Gray Man. The film is shaping up to be one of Netflix's most financially ambitious yet, with a budget around $200 million. It's not clear if or how much the delay will end up impacting the overall cost of filming.
The Gray Man is far from the only Hollywood production that's feeling the effects of COVID-19. Netflix series like Stranger Things had to shut down and delay production earlier this year. Another high profile film, Red Notice, also paused production for several weeks and, when stars Dwayne Johnson, Gal Gadot and Ryan Reynolds returned, it was with strict safety protocols in place. The pandemic has also become a major plot point in series like Grey's Anatomy.
The recent increase in COVID-19 cases, not just in California but worldwide, has also had an impact on movie and TV sets. The Flash has shut down production after a crew member tested positive, and Mission: Impossible 7 seems to have wrapped early for the holidays following highly publicized concerns from Tom Cruise about safety protocols.
It is unclear when The Gray Man will officially begin production but, as COVID-19 vaccines become more readily available, it could increase the likelihood of Hollywood returning to a more normal way of life in the hopefully-not-too-distant future. Netflix has not yet announced a release date for The Gray Man.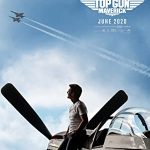 Jag är en katt och en redaktör, jag samlar in och publicerar nyheter om filmer och TV-program för dig.