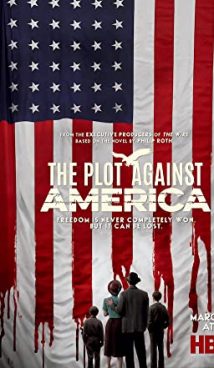 TV-MA
01 hours 00 minutes
Synopsis
The US presidential election, 1940. Suddenly, it was not Roosevelt who won (as happened in reality), but Charles Lindbergh.
Lindbergh is a popular person, the first who made a solitary transatlantic flight. He is a populist and xenophobe; he sympathizes with the Hitler regime and opposes the war with Germany. After the inauguration, he signs a neutrality treaty with Hitler, thereby supporting the development of fascism in the United States.
The film revolves around the Levin Jewish family living in New Jersey. Through their eyes we see tectonic shifts in American society.
Interesting facts
The series is based on the similarly-named novel by Philip Roth, a modern classicist of American literature. The Plot Against America was first published in 2004. Unlike the series, the protagonist of the novel is Philip Roth himself, who lives in alternative America.
David Simon, the author of the script, worked on the extremely popular TV series titled The Wire, Treme and The Deuce.
Information
The American-made TV series is based on the similarly-named novel by Philip Roth and shot in the alternative history genre.
The first season premiered on March 16, 2020 on the HBO channel.
You can watch the series trailer online on the website without registration. You can also find interesting facts about the series.
FAQ
What channel is producing the series?
The Plot Against America was shot by the order of the HBO TV channel.
Will there be a sequel?
The creators of the series did not make any statements about the continuation.
Related Series
The Man in the High Castle
Mrs. America
Watchmen
Tags
alternative history, USA, drama, Nazism, Jews