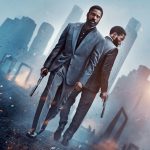 Despite the fact that Christopher Nolan's Tenet is obviously not very suitable for the Oscar format, it could easily have earned at least 5-6 nominations, as was the case with other works of the director. That is why many were so surprised by only two meager references to the film – for the visual effects and the work of the production designer. But now it becomes clear how this happened.
It turns out that Nolan himself is to blame for the almost complete disregard of the "Tenet" on the part of the film academy. It was he who asked Warner Bros. not wasting money to promote the film for an Oscar, channeling it to an extended theatrical release instead. The studio obeyed, and as a result, the film was not even sent to the jury or added to the Academy's website (you have to pay $ 12,500 for this). Of course, there were no special screenings or advertising either – in fact, WB never started an official campaign For Your Consideration.
The decision, frankly, is controversial. On the one hand, the director reasoned sensibly that in most nominations, the film did not shine and, out of noble motives, decided to support dying cinemas. On the other hand, the people who worked on the painting were left without any support. Thus, the visual effects specialists Double Negative and the composer Ludwig Göransson promoted to the Oscar exclusively on their own, the latter unsuccessfully.
But who turned out to benefit from all this is the film "Judas and the Black Messiah". It was on him that Warner Bros. threw all her efforts and means, which resulted in six nominations, including one main and two acting for Daniel Kaluya and Lakita Stanfield, who is quite suitable for the ceremony in the status of a favorite.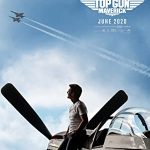 Jag är en katt och en redaktör, jag samlar in och publicerar nyheter om filmer och TV-program för dig.