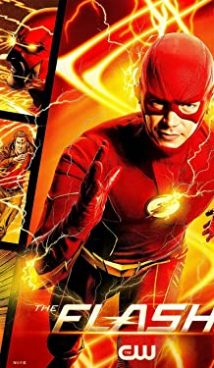 Synopsis
As always, with the new season, the super-fast hero Flash, the main character of the long-running TV-series on the CW channel, based on the DC comics, comes back to the small screens.
Once again, Flash has problems with speed and meets a supervillain of the day, who turns out to be faster than the hero in red spandex. Besides, the wife of Barry Allen (that's the real name of Flash) is in danger, and he, as usual, has to do everything to save her, his relatives, friends, and the Universe (nothing new at all).
Interesting Facts
The Flash's new season's premiere usually takes place every October. However, due to the global pandemic and the following break in filming, this time the first episode of the new season will only be shown in January. It is not said how many episodes there will be in this chapter of superhero adventures.
Also, in 2021, there will be a new addition to the DC TV-universe in the form of the new TV-series called Superman and Lois. The leading roles are performed by Tyler Hoechlin and Elizabeth Tulloch, who have appeared in the TV-universe more than once.
However, the series will miss the actor Hartley Sawyer, who represented the character Ralph Dibney or Elongated Man, for the last three seasons. Someone found Sawyer's old tweets with jokes on racist and misogynistic topics. Nowadays it can be the end of an acting career. The CW channel fired Hartley Sawyer and his character will no longer appear in The Flash.
Grant Gustin (The Flash), Candice Patton (Iris), Danielle Panabaker (Killer Frost), Carlos Valdes (Cisco), Tom Kavanagh (Professor Wells), Jesse L. Martin (Detective Joe West), and many others will return to their roles in the seventh season.
Information
This is an American-made sci-fi TV-series based on the DC comic series.
The premiere of the seventh season will take place in January, 2021 on the American channel CW.
More Like This
Arrow
Legends of Tomorrow
Black Lightning
Tags
superhero, superspeed, DC, rescue, supervillains