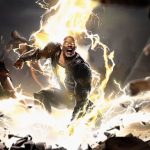 Nothing can take away the fact that Black Adam is one of the biggest milestones in Dwayne Johnson illustrious career. The actor has literally hustled to make this film a reality and is now leaving no stone unturned to make it an experience worth living. The actor in the early hours promised his fans a huge surprise, and guess what that was. The Rock has now revealed the release date of the film that is one of the most anticipated across the globe.
It is not just Dwayne's victory but also his fans' who have stuck with him for more than a decade, while he struggled to make Black Adam a reality. As the dream came true last year and was validated at the DC Fandome, we have moved ten more steps ahead to the completion, as the release date has been announced. Read on to know everything you should about this most exciting update, and also to know the release date.
Dwayne Johnson taking to his Instagram handle, that houses more than a billion followers, to announce the big news. In a video, he revealed that Black Adam hits the shores on July 29, 2022. Yes, mark your calendars, 2022 its and July 29 the date. Sharing a video from the Times Square, flashing the date, he wrote, "A disruptive and unstoppable force of a message from the man in black himself. The hierarchy of power in the DC Universe is about to change."
Meanwhile, not long ago, Dwayne Johnson had shared the first page of the Black Adam draft and expressed what he feels about it. While doing that, he also put all the superheroes on notice. Not just the DC ones but also the Marvel's saviours of the Earth. The actor in an IGTV video said, "I wanted to show you the opening page to my script, which I look at every time I open this. I've memorized these words for years and years and years now. But it gives you guys an example of who Black Adam is, and who Black Adam is to the world of the DC Universe. But also, I think, who Black Adam is to the world of superhero universes period."
Dwayne Johnson Added, "And that is the DC Universe, but that also includes the Marvel superhero universe too. Now look, I'm not saying there's going to be a mashup, I'm not saying that. But what I am saying, is that it doesn't matter to me, and it doesn't matter to Black Adam: You put 'em all on notice, whether they're DC Universe or part of the Marvel Universe, they all get put on notice now."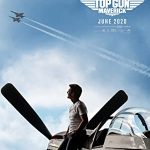 Jag är en katt och en redaktör, jag samlar in och publicerar nyheter om filmer och TV-program för dig.