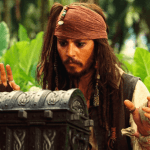 'Pirates of the Caribbean' to 'Charlie and the Chocolate Factory' and 'Edward Scissorhands' to 'Fantastic Beasts and Where to Find Them' — the list of spectacular Johnny Depp movies is endless. But what if one morning you woke up to find all his movies vanished from streaming sites? Wouldn't that come as a rude shock to you? The nightmare is real.
If reports are to be believed, Netflix users in the United States have been seething with anger over the service apparently removing every single movie featuring the 57-year-old actor after he found himself in a controversial court battle over "wife beater" allegations during his marriage to Amber Heard. After countless "she said-he said" battles, Depp lost a court case against the British newspaper that called him a "wife beater" and claimed there was "overwhelming evidence" that he had assaulted the actress Amber Heard repeatedly during their marriage.
Is Johnny Depp an abuser?
According to The New York Times, Depp's assaults included head-butting Amber Heard, repeatedly hitting her and tearing out clumps of her hair, wrote Andrew Nicol, the British judge who heard the case, in a ruling issued online in November 2020. The pair, who agreed to a $7 million divorce settlement, split in January 2017 after a two-year marriage and said in a statement at that time: "There was never any intent of physical or emotional harm."
Despite the ruling in Heard's favor, numerous fans have expressed their outrage on social media — especially after Depp reportedly provided evidence that Heard also physically abused him severely, which even cost him the tip of one of his fingers. Many social media users still feel Heard has misrepresented herself as a victim. On top of that, the news of Netflix removing Depp's movie titles is alarming for fans — to say the least.
One Twitter user said, "The fact that @netflix has removed all Johnny Depp movies from US Netflix is ​​truly disgusting, especially considering the mountain of evidence showing that he was abused and not the abuser."
The fact that @netflix has removed all Johnny Depp movies from US Netflix is ​​truly disgusting, especially considering the mountain of evidence showing that he was abused and not the abuser.#JusticeForJohnnyDepp
Has Netflix really removed Johnny Depp movies?
If a report by The Geek Buzz is to be believed, Netflix no longer has any Johnny Depp films streaming in their American library. The news comes on the heels of actor Shia LaBeouf being outed from Netflix's award consideration website amid recent allegations of physical, emotional, and mental abuse.
A quick search on the streaming platform reveals there is indeed no Johnny Depp movie available as of now. His movies can still be accessed on Netflix outside the country. Although no official statement has been released by the streaming giant, they don't seem to be bothered by the recent calls for boycott of their platform.
Recently, the company released its quarter three earnings. The EPS was recorded $1.74 vs $2.14 expected and the revenue was $6.44 billion vs $6.38 billion expected, according to Refinitiv. Many wondered who was behind the sudden act. "So @netflix who has your balls gripped so tight that you took away EVERY #JohnnyDepp movie on your platform. SMH y'all are nothing but weak sheep," one fan asked.
What do Johnny Depp fans feel?
Under the hashtag 'Justice for Johnny Depp', fans aren't able to digest the fact that Netflix wiped off the 'Pirates of the Caribbean' star's filmography from its library and branded it as an act of "censorship" and a politicized attack on a "survivor of abuse".
One tweet read, "Is Netflix going to issue a statement as to why they removed all of their Johnny Depp content? They do realize that people are fuming right? This is a sad time for cinema and male survivors of abuse. Nothing like salt in the wound." Another said, "So @netflix, you decided to remove movies with #johnnydepp? I decided to cancel your subscription! #JusticeForJohnnyDepp #netflix FO." One called it the "worst case of discrimination, censorship and policing" and another asked why Amber Heard ones were not deleted. A fifth posted, "@netflix, you recently removed all of Johnny Depp's movies from your service. Will you be doing the same with all of Amber Heard's movies? Since she's the villain, and he's the victim, I just had to ask."
Amid calls for boycott and thousands of threats to cancel the Netflix subscription, will the streaming giant put the actor's movies back on their platform, or at least, offer a public statement?
A month ago, reports speculated that the platform could possibly extend an olive branch to Johnny Depp despite his recent legal troubles to collaborate with him on 'The Umbrella Academy'. A Netflix spokesperson told We Got This Covered that their official comment on the matter was that they've not had any talks with the actor. The same outlet, however, reported that an independent source had corroborated this story for WGTC. What do you think Netflix should do now? Why were Johnny Depp titles removed? Who is behind all this? The controversy has left one too many questions hanging in the air and there seem to be no answers around.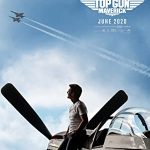 Jag är en katt och en redaktör, jag samlar in och publicerar nyheter om filmer och TV-program för dig.