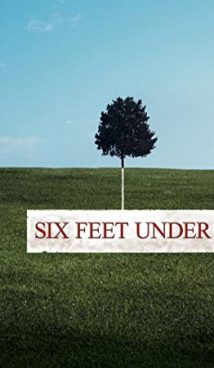 Synopsis
One of the main TV series of the 2000s, "Six Feet Under" tells the story of Nate Fisher, who decided to visit his parents in Los Angeles for the Christmas holidays. His family runs a funeral home located in the same house where they live. However, the tragedy happened – the father of the family died in a car accident. Christmas turns into a funeral, and Nate decides to stay in California to run the family business.
Each episode of the TV show begins with the death of a person who has something to do with the Fisher funeral home. Among the deceased there are also main characters to give a reason to talk about important things. A unique blend of drama, black comedy, phantasmagoria and magical realism, "Six Feet Under" quickly became a cult TV show, with its subsequent seasons reinforcing that status.
Interesting Facts
The first episode of the TV show premiered on June 3, 2001 on HBO. Renewed several times, the TV series has 5 seasons. The last episode showing the logical outcome of the plot was broadcast on August 21, 2005.
"Six Feet Under" is not the only collaboration between showrunner Alan Ball and HBO. "True Blood", a multi-part postmodern vampire saga, began airing on the channel in 2008. The new TV show ran for 7 seasons.
The final episode of the "Six Feet Under" is often ranked as the best endings in the series.
About
Six Feet Under is an American-made tragicomedy TV series. The first season of the TV show premiered on June 3, 2001 on HBO.
Related Shows
True Blood
Banshee
Mad Men
The Sopranos
Tags: drama, black comedy, death, funeral home, philosophy, Alan Ball, Michael C. Hall, Frances Conroy