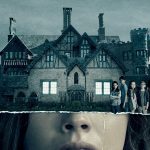 The Haunting of Hill House arrived on Netflix in 2018 to scare the pants off of viewers just in time for Halloween. The first season came to a pretty definitive ending for the surviving members of the Crain family, so a Season 2 seemed all but impossible. Fortunately, Hill House creator Mike Flanagan found a way to continue the Haunting scares by turning the show into an anthology. The second installment will be called The Haunting of Bly Manor, and it should deliver plenty of scares as well. Flanagan dropped some tantalizing details about what's in store and when fans will get to watch it.
Mike Flanagan was a guest on CinemaBlend's ReelBlend podcast, and he took some time out of talking about Doctor Sleep, which he wrote and directed, to share what to expect from The Haunting of Bly Manor. Flanagan explained how it will be different from Hill House:
It is a completely different thing. It's based entirely on, not just The Turn of the Screw by Henry James, but on a number of other Henry James stories, as well. Yes. It has some really great ghost stories, and we've kind of been able to fold them all into one new story. You'll see a lot of familiar faces from Hill House, but they're all completely recontextualized. And so, it's a true anthology series now. I never had initially intended on ever revisiting the Crain family. I thought we were definitively done with them, and I was really glad that there was not any pressure to do anything other than that.
Netflix revealed that the second season of the Haunting anthology would be set at Bly Manor back when the news broke that the show was coming back, so it's no surprise that the season will be based on The Turn of the Screw. What is somewhat more surprising and certainly illuminating is Mike Flanagan's reveal that the season will be based on other Henry James stories on top of Turn of the Screw. James didn't set all of his ghost stories at Bly Manor, so even viewers who are familiar with Turn of the Screw won't know for sure how the show will incorporate the various works.
The Haunting of Bly Manor is also bringing back some of the stars from Hill House, with Victoria Pedretti starring as a character who may or may not be less tormented than poor Nell Crain. Also returning but playing different roles are Kate Siegel, Henry Thomas, and Oliver Jackson-Cohen. More returning cast member announcements may be on the way, although filming is already finished. If more Hill House stars appear in Bly Manor, then the show managed to keep it quiet!
Mike Flanagan continued, explaining that the pandemic that brought the entertainment industry to a halt didn't impact filming the Hill House followup:
I don't expect it to be delayed one bit. We didn't really miss a step, believe it or not. We had already wrapped before the whole COVID shutdown hit all the productions. We had a couple of weeks where we had to kind of figure out how to continue post remotely. But my post team also, you know, where I've been with now, my whole career, they cracked it real fast and we've been doing everything on these virtual sessions.
The Haunting of Bly Manor team evidently managed to finish the elements of production that required them to be on-site and figured out how to manage post-production remotely. Mike Flanagan also revealed that they were finishing the final sound mix for the season finale before the podcast. Unlike other genre series like The Walking Dead and even Supernatural, Bly Manor apparently didn't require any kind of post-production effects that couldn't be done remotely by the time the shutdown hit.
Like Disney+ and The Mandalorian, Netflix's Bly Manor won't be delayed. It also won't be The Haunting of Hill House 2.0. Even though Hill House was a hit with critics and viewers alike, the second season isn't aiming to recreate what worked the first time around. Mike Flanagan explained why Bly Manor is designed to be different from Hill House even as it evokes parts of the first season:
It evokes a lot of things about Hill House that I love and am proud of while very much being its own thing. I think fans of the show, you know, you get that feeling where you're worried about, like, something that you like gets kind of lessened somehow if you dip back into the well the wrong way, or one too many times. It's a different well, and it was specifically to prevent that. So, yeah, it's pretty cool, though.
The Haunting of Bly Manor may be the second installment of an anthology series and it may be bringing back several familiar faces, but it draws from a "different well" than Hill House. If anybody can be counted on to deliver more horror in a fresh way, that person would be Mike Flanagan, who has written and directed several of his own horror projects over the years of the career, including Doctor Sleep and Gerald's Game. Flanagan directed every episode of Hill House and wrote several of them on top of creating the series, so it should be interesting to see how he reinvents the show for Bly Manor.
The very good news is that Mike Flanagan confirmed fans will get to see The Haunting of Bly Manor sooner rather than later. In fact, the next season of the series is coming before the end of the year! Here's how Flanagan dropped the good news:
I think Netflix, they haven't announced when it's coming out. They've got their own plan. But we've been jamming through post. It's been going great. It's definitely later this year. It's not going to get kicked off into 2021, or anything. Everything's on schedule. I'm really excited for you guys to see it.
Mike Flanagan didn't confirm that The Haunting of Bly Manor will come sooner than December 31, 2020, but he did say that it was coming to Netflix before 2021! Considering Netflix had an interesting way of announcing Bly Manor in the first place, fans might want to expect something more than Netflix simply announcing the date.
During the wait for more news about The Haunting of Bly Manor, you can find The Haunting of Hill House streaming on Netflix. For some more streaming options in the not-too-distant future, be sure to swing by our 2020 Netflix premiere schedule!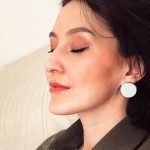 Fröken Anna - redaktör för All-Trailers, journalist, filmfan. Jag skriver om TV-program och filmer, älskar TV-program och filmer, det är mitt liv.