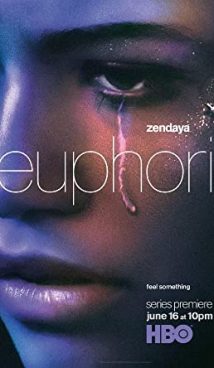 Synopsis
The "Euphoria" TV series immerses viewers in the world of American teenagers who find their own way in life amid personal drama, sex, addictions, alcohol and bullying. A seventeen-year-old girl named Rue who is once again trying to give up drugs is at the center of the TV show's plot.
While "Euphoria" looks like it is a TV series for teenagers, it was actually created for grown-up teenagers, that is, for viewers born before the 2000s. Thus, the main meaning of "Euphoria" is to show the life of the buzzers to those who are older, and to try to explain how the new generation lives and what it suffers from.
Interesting Facts
The first episode of the TV series was shown on June 16, 2019 on the American television channel HBO. Broadcast for six months, it was renewed for a second season. However, filming for new episodes has been suspended due to the coronavirus pandemic. Although the creators of the TV series have not yet announced a release date for Season 2, a Christmas special, the darkest holiday episode was released in December 2020. Additionally, another special episode is slated for release on January 24, 2021.
Zendaya is the female lead in the TV show "Euphoria". Having started her career in children's TV series on the Disney Channel, she is now one of the most promising actresses in Hollywood. Winning an Emmy for her performance, Zendaya is the youngest ever to receive an award for Best Actress in a Drama Series. Zendaya will appear on the big screens in 2021 in two blockbusters at once – the triquel of Marvel's "Spider-Man" and the film adaptation of "Dune".
The Israeli-made TV show of the same name aired in 2021-2013 is the basis for the TV series. Focusing on adolescent issues and not paying attention to adults, it showed character under the age of 20 only.
About
Euphoria is an American-made TV series, a free-form remake of the 2012 Israeli teen drama television show of the same name. The first season of the TV show premiered on June 16, 2019 on HBO.
Related Shows
Sex Education
The End of the F***ing World
I Am Not Okay with This
13 Reasons Why
Tags: drama, teenagers, drugs, sex, aggression, addiction, LGBT, Zendaya