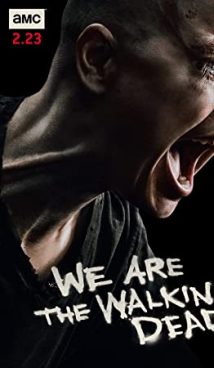 Synopsis
It is a fresh chapter of a story about life in the era of zombie apocalypse. After the familiar world fell after the virus outbreak, the heroes of the series are trying not only to survive, but also to build some kind of a new civilization. Despite the constantly emerging new enemies and internal demons, they almost succeed.
In the new season, the united communities face a new monstrous threat: a group of people called Whisperers, who successfully imitate zombies and are able to control the giant herds of the living dead.
Interesting facts
Andrew Lincoln, who played the role of surviving leader Rick Grimes, will not appear for the first time in this season. However, as conceived by the producers, we will see him in feature films in The Walking Dead Universe. The tenth season will be the last for Danai Gurira (Michonne). However, she had nothing to complain about: her film career went uphill. Now Danai is a part of the Marvel Universe.
In addition to the new season titled Fear the Walking Dead, this year we will face a new spin-off of the universe titled The Walking Dead: World Beyond; it's about the teenagers who grew up during the zombie apocalypse.
Due to the coronavirus pandemic, the creators of the series did not have time to finish the last (sixteenth) series of the season. It will be released later as a special issue.
Information
The American-made TV series is based on a series of graphic novels by Robert Kirkman and shot in the thriller genre.
The tenth season premiered on October 6, 2019 on AMC channel.
You can watch the series trailer online on the website without registration. You can also find interesting facts about the series.
FAQ
What channel is producing the series?
All seasons were shot by the order of the AMC American TV channel.
When did the tenth season come out?
The first season was broadcast from October 6, 2019 to April 4, 2020.
The last (sixteenth) episode should be released in mid-2020 as a special issue.
Will there be a sequel?
The series has already been officially extended for the eleventh season. The approximate date of the premiere is autumn 2020.
Related Series
Fear the Walking Dead
The 100
Snowpiercer
Kingdom
Tags
zombie, post-apocalypse, drama, horror, thriller, survival, zombie apocalypse