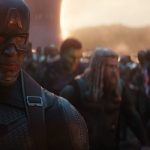 Avengers: Endgame had an enormous amount of characters fill the big screen, especially during that emotional, final battle between Earth's Mightiest Heroes and Thanos. But despite all those characters, there's still one Marvel character Joe Russo would've loved to have used in the movie.
Had the Disney/Fox merger happened earlier, there's a chance we might have seen another popular character fight in Avengers: Endgame. Joe Russo spoke with them recently and revealed which character he would have liked to put in the movie. Here's what he said:
I mean, Wolverine was always one of my favorite characters. Incredible Hulk #181 was one of the first comic books that I remember collecting, which was the first appearance of Wolverine. Hugh Jackman has done an incredible job with that character over the years, and I think they should take a break for a little while before someone else takes a crack at it.
Joe Russo's recent comments to ComicBookMovie.com don't come as much of a surprise. The Russo Brothers have long claimed to be fans of Wolverine, and a few years back, Anthony Russo even said he would have loved to have had Wolverine in Avengers: Infinity War. Though they weren't able to nab Wolverine, they at least were lucky enough to get Spider-Man in Captain America: Civil War and their Avengers movies.
I think many Marvel fans would agree that seeing Wolverine fight in an Avengers movie would be quite the dream come true. And, if the timeline had worked out right, Hugh Jackman claimed he would have been game to enter the MCU, as well. Alas, it wasn't meant to be and now a new actor will have to wield the adamantium claws, instead.
Though Marvel Studios can now officially use Wolverine thanks to the Disney/Fox merger, it sounds like they're in no rush to bring him back to the big screen. Kevin Feige hinted that they might bring the mutants into the MCU during Phase 5, which is pretty far off at this point.
Still, that hasn't stopped Marvel fans from theorizing who might be the perfect actor to play Wolverine, with some wanting Henry Cavill to play him in the upcoming Captain Marvel 2. Whenever Marvel does decide to cast the role, you better believe there will be a long line of actors out the door wanting to take a crack at it, including Aquaman himself, Jason Momoa.
As for Joe Russo, he has been keeping fairly busy post-Avengers: Endgame, writing and producing Netflix's hit action movie Extraction, among many other non-superhero movies. It's hard to say if the Russo Brothers will ever return to the MCU but, if they do, I would love to see them take on a standalone Wolverine movie.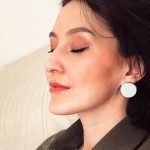 Fröken Anna - redaktör för All-Trailers, journalist, filmfan. Jag skriver om TV-program och filmer, älskar TV-program och filmer, det är mitt liv.