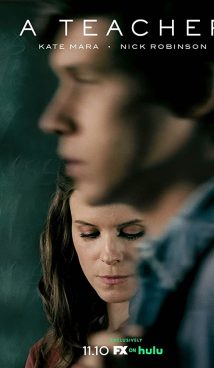 Synopsis
The new mini-series A Teacher explores a very sensitive topic – the relationship between a young teacher Claire and her student Eric. The heroes become secret lovers, a shocking romance between the teacher and her student begins. The authors of the TV series are trying to understand why both heroes start a forbidden relationship. Should a young woman give up a relationship with a loved one just because it is condemned by society?
Did You Know?
The mini-series A Teacher will premiere on November 10, 2020 on the FX channel and will air until the end of December.
The series is based on the 2013 film of the same name. It was Hannah Fidell's first independent movie. Interestingly, the script for the film consisted of a couple sentences – the actors were supposed to improvise. Critics noticed A Teacher at festivals and a year after its premiere, HBO announced the start of work on the TV version of this story with Hannah Fidell as a showrunner. In 2018, Kate Mara joined the team, becoming not only the leading actor, but also the producer of the series. As a result, A Teacher changed its channel, but already received the premiere date.
The role of the seduced student was played by actor Nick Robinson, who turned 24 at the time of filming. Sci-Fi movie fans may remember Nick from the Jurassic World (2015).
A Teacher is filmed in mini-series format, which is not intended to be continued.
Information
American-made television series based on the 2013 feature film of the same name. A Teacher will premiere worldwide on November 10, 2020 on FX.
More Like This
Normal People
Little Fires Everywhere
Euphoria
Tags: Drama, Relationship, Teacher, Secret Romance