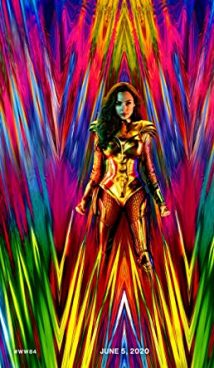 Synopsis
A new chapter in the adventures of the most famous movie Amazon.
Princess Diana alias Wonder Woman (Gal Gadot) continues to save humanity.
The businessman Maxwell Lord (Pedro Pascal), who collects ancient and powerful artifacts, asks her for help. Previously, he had collaborated with archaeologist Barbara Minerva (Kristen Wiig), but she became the supervillain Cheetah under the influence of one of the artifacts. Now Cheetah is eager to take revenge on the Lord, and the businessman asks Diana to protect him in exchange for reanimation of Steve, the lover of Wonder Woman who died in the first film.
Since everything happens in 1984, the film is accompanied by loud music and bodacious costumes.
Interesting facts
This is the second solo film about Wonder Woman and the ninth film of the DC Extended Universe. The next epic film is Batman with Robert Pattinson, which will premiere on October 1, 2021. By the way, Patty Jenkins, the director and screenwriter of both films about Princess Diana, said that if the third film about the Amazon will take place, it would be without returning to the past.
Fandango ticket service called Wonder Woman 1984 the most anticipated film of 2020. In this ranking, it is ahead of such large-scale Marvel projects as: The Eternal, Black Widow, Mulan, A Quiet Place: Part II and F9.
Information
The American-made TV film is based on the Wonder Woman comic book by DC Production.
The film premiere will take place on August 13, 2020.
FAQ
Where was Wonder Woman 1984 made?
The shooting of the blockbuster took place not only in the USA, but also in Spain and the UK.
 Related Movies