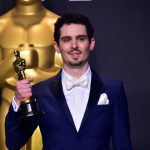 According to Deadline, Paramount Pictures has decided to bump the movie an entire year. When they initially acquired the rights a year ago, they set an unspecified Christmas 2021 release date. The situation has now changed, and the movie will have a limited theatrical run on December 25, 2022. Then it will expand on January 6, 2023.
Brad Pitt is attached as the lead for the movie, with Margot Robbie in talks to co-star, replacing Emma Stone, who exited the project last month. Stone turned down the role because of a scheduling conflict with the new series she landed, The Curse, run by the Safdie Brothers.
It is unknown whether or not this delay was planned before or after Stone departed the role, or even if it will affect the shooting schedule at all. It'd be a shame that, after she had to depart the movie because of the scheduling conflict, Paramount decided to shift dates and make it available for her to appear in the movie. While I was really looking forward to the reunion between Chazelle and Stone, Margot Robbie is an incredible actress who will deliver an excellent performance for sure.
It is also funny that, in the last movie Chazelle made, he also had to recast the lead female role because of a scheduling conflict – in that case, Emma Stone replaced Emma Watson, who was busy shooting Disney's Beauty and the Beast. The rest, as they say, is history.
We don't know either the reason for the delay of the movie. The most obvious one would be COVID-19 related, since they would have to rush everything to put the movie together in time for December, and in a COVID-free world, that might be doable, but we do not live in that world yet. By giving themselves another year, they can finish pre-production smoothly and shoot the movie with no hurry, and they could even afford to shut down if it was needed (let's hope not).
Beyond that, I think there is another possibility – Babylon will clearly be an awards contender for Paramount, and because of the many delays that happened this year, there are some films that were supposed to be candidates for the 2021 Oscars that will instead run for next year's awards. Examples would be Wes Anderson's The French Dispatch or Steven Spielberg's West Side Story. Thinking that next year's Awards Season might be too packed, Paramount might have delayed the movie in order to get a better shot at them.
While that is a possibility, I still think that not that many movies were delayed until next season, so there is no real sense of overcrowding.
Babylon will revolve around the transition in Hollywood from silent movies to talkies in the 1930s, and will probably be another love letter from Chazelle to the old Hollywood.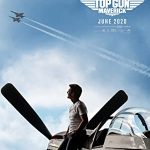 Jag är en katt och en redaktör, jag samlar in och publicerar nyheter om filmer och TV-program för dig.