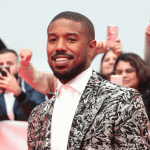 Creed showed the world Michael B. Jordan knows how to play someone who overcomes incredible odds to stand toe-to-toe with the toughest people on the planet. And Black Panther proved he's dangerously believable as an unstoppable assassin driven by a singular goal. Now he's going to apply all those skills in a good old-fashioned revenge movie, when Amazon Prime Video brings one of Tom Clancy's most popular characters to the screen. And the first trailer for Without Remorse is the latest reminder why Michael B. Jordan should never be trifled with.
That official synopsis from Amazon might seem plenty sufficient. But it's an abridged CliffsNotes version to the lengthy description provided with this trailer. Only check it out if you have a free afternoon and want to feel like you've already watched the film.
Our advice is to skip it though and just enjoy this trailer. It features plenty of action and a classic plot to get excited over. And also lots of shots of one of our favorite actors looking like the coolest, most dangerous guy on Earth. Any character that makes us think they could possibly win a fight with John Wick or Bryan Mills is a character we're all in on.
Directed by Stefano Sollima, and written by Taylor Sheridan and Will Staples, the movie also stars Lauren London, Brett Gelman, Jacob Scipio, Jack Kesy, Colman Domingo, and Guy Pearce. It debuts globally on Amazon Prime Video on April 30. Hopefully that's finally enough time for every character in every movie to finally learn to stay on Michael B. Jordan's good side.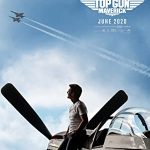 Jag är en katt och en redaktör, jag samlar in och publicerar nyheter om filmer och TV-program för dig.