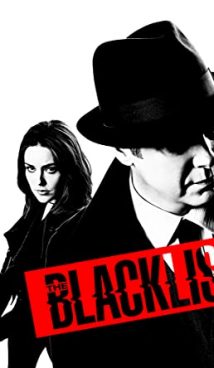 Synopsis
One day Raymond Reddington appears at the doorstep of the FBI Head Office in Washington, D.C. His name is known to everyone as he is the most wanted criminal in America. Raymond doesn't seem to be nervous at all, he surrenders himself and offers his cooperation, – his knowledge and assistance in exchange for the immunity from prosecution. No one understands what the mega-criminal has in his mind, but they fulfill his demand. Also, Reddington insists on working with a young agent Elizabeth Keen who has just newly assigned to the FBI office.
Elizabeth enters this strange game which will become dangerous for her and for her loved ones, but the safety and well-being of the country is at stake. Ahead are incredible plot twists and exciting intrigues spanning the audience more than eight seasons.
Trivia
The TV series "The Blacklist" was filmed for the American channel "NBC" where on September 23, 2013 this multi-part thriller started. It's been renewed annually and the current eighth season began on October 4, 2019. But the series will not end there: the ninth season has already been announced, the premiere of which is scheduled for the end of 2021.
No doubt, the main decoration of "The Blacklist" series is the brilliant actor James Spader who played the criminal genius Raymond 'Red' Reddington. Spader was twice nominated for this role for the 'Golden Globe' award, but both times failed to get it: in 2014 it was Brian Cranston and in 2015 – Kevin Spacey.
"The Blacklist" spawned a whole franchise: a comics and a mobile game based on the series were released. Also in 2017 the spin-off saw the light, the TV show "The Blacklist: Redemption", which, however, lasted only one season.
About
American-made television series, filmed in the genre of a psychological thriller.
The premiere of the first season of the series "Black List" took place on September 23, 2013 on the TV channel "NBC".
Related TV Series
The Blacklist: Redemption
Criminal Minds
Lucifer
Blindspot
Tags: drama, thriller, detective, crime, investigation, FBI, James Spader