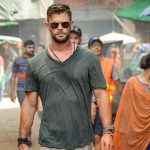 One of 2020's biggest hits so far has been Netflix's Extraction, starring Chris Hemsworth and written/produced by the directors of Avengers: Endgame, the Russo Brothers. Since the bloody action flick set viewing records for the streaming service in April, a second movie was quickly greenlit by the studio. A couple of months following the exciting announcement, Joe Russo has provided an update on his progress. Check it out:
I started writing the sequel (prequel?) three weeks ago. It's a great character to write for, with a fantastic performance from Hemsworth. So it makes my job easier. I think the mission is to up the scale on this one, both emotionally and physically.
Joe Russo is already hard at work on another Extraction movie and making serious progress on the script. The first movie was written and produced by Joe, with his Avengers: Endgame directing partner Anthony Russo also co-producing. It is based on the flawed hero Tyler Rake from the 2014 graphic novel called Ciudad, which the brothers penned with Ande Parks.
The Thor actor will, obviously, return even if Extraction's purposefully ambiguous ending calls into question whether the film will be a prequel or sequel. The film's director, Sam Hargrave, who previously served as a stunt coordinator for multiple Marvel films, is currently expected to return as well.
Extraction has been especially applauded for its relentless action sequences and the incredible 12-minute long shot which the Thor actor himself called "the most complicated" action sequence he's been part of. Hemsworth's trainer even said Chris had to prepare harder for Extraction than any time he played the God of Thunder.
Joe Russo revealed his progress on the second Extraction film during an interview with ET, as he and his brother recently started their own show on Instagram dedicated to filmmaking called Pizza Film School. The Russo's have discussed The Empire Strikes Back with Mark Hamill and No Country For Old Men with Josh Brolin so far.
Other than Extraction and their new web series, the Russos are in post-production for Cherry, which has Spider-Man's Tom Holland taking a dramatic and unrecognizable turn as Nico Walker, an army medic with PTSD who turns to robbing banks in order to fuel his drug addiction. Joe Russo said he's ready to "start the awards campaign" for the actor's performance in the upcoming film, which is currently expected to hit theaters this fall.
As we await the next Extraction film now underway, Netflix is doubling down on the action with a new original film called The Old Guard starring Charlize Theron. That movie is also based on a graphic novel, and has been met with positive reviews, currently standing at 71% on Rotten Tomatoes. The Old Guard hits Netflix this Friday, July 10, and you can check out what else is joining the streaming service this month.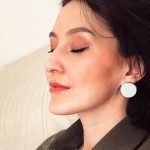 Fröken Anna - redaktör för All-Trailers, journalist, filmfan. Jag skriver om TV-program och filmer, älskar TV-program och filmer, det är mitt liv.