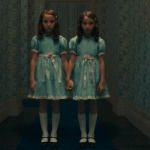 In a perfect world, more people would have realized how awesome Mike Flanagan's Doctor Sleep was (it's a masterpiece), and the horror director would he hard at work on yet another The Shining spinoff that would have tied audiences even closer to the Overlook hotel. Before Doctor Sleep came out, we reported that Flanagan was circling a project tentatively titled Halloran, and it would have shifted focus to Dick Halloran, the cook who helped educate young Danny Torrance about his shine.
Well, Doctor Sleep didn't do as well as Warner Bros. had hoped. It grossed $31 million in the U.S., and $72 million globally. But more people are finding it on HBO and Blu-ray, now that it's available. Flanagan came on our ReelBlend podcast to talk all things Stephen King, and we asked him about Halloran, and its prospects. He told us:
We actually had quite a bit worked out for that one. That was meant to be the thing I went right into off of Doctor Sleep. … It was very much its own [story]. I don't want to spoil anything. At the same time, I'm like, 'Hmmm, maybe if this doesn't happen, it'd be fun to talk about it.' I'd be happy to come back. I'd be honored to come back. Halloran was always more about Dick as a younger man learning about the shining. And the Doctor Sleep novel tees up a prologue for it perfectly with the story of his grandmother and his grandfather. Which he tells a little bit of in this [movie]. But the idea was to open with him as [Doctor Sleep actor] Carl Lumbley, and then to find a way to go back into the past and kind of tell this other story that inevitably would, very much in the way Doctor Sleep did, inevitably bring us back to a familiar hotel. But I don't know. I don't know what we would do with it. I love it, though. And it was something we were real excited about. So I hope there's a new life for it out there somewhere.
The way that there can be new life for Halloran is if enough people find Doctor Sleep on HBO, or on the DVD and Blu-ray (where Flanagan's superior three-hour Director's Cut awaits) and spread the news of how passionate Stephen King fans are about this adaptation. Mike Flanagan was very candid in expressing the roller-coaster ride that he has been on following the Doctor Sleep release, confessing:
A lot of the plans and the enthusiasm that we had for Halloran, and for other things as well coming off of this, cooled off very understandably with the studio after it was released. But I think we're learning [about] that paradigm shift between theatrical and streaming that everyone has seen coming in the industry. I think people thought they had another five years to really adjust their studio model to change with those times. I think it's already happened. And I would expect, you'll hear a lot of people at Warner's say the same. A movie that would potentially have performed theatrically even five years ago, it won't anymore. Streaming has changed everything. So I think, as more people find this film and as it hopefully continues to perform well on HBO Max, in particular, where it's really kind of popping, that, I think, opens up a number of avenues for other stories we could tell. And Halloran absolutely is something that I would love to put energy back into.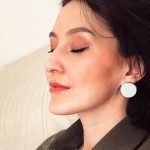 Fröken Anna - redaktör för All-Trailers, journalist, filmfan. Jag skriver om TV-program och filmer, älskar TV-program och filmer, det är mitt liv.