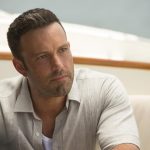 Ben Affleck is maybe working more now than ever before. Not only does he have two films expected to come out in 2021 ("The Last Duel" and "Deep Water"), but he's also supposed to act in the upcoming Robert Rodriguez film, "Hypnotic," and maybe direct a film about the making of "Chinatown." But that's not all. Apparently, he's already finding yet another major film to direct, a potential franchise starter for Disney titled "Keeper of the Lost Cities."
According to Deadline, Affleck is attached to direct a new live-action fantasy film, Keeper of the Lost Cities," based on the novel of the same name from author Shannon Messenger. The film is said to tell the story of a young pre-teen girl that discovers that her secret telepathic powers are actually imbued in her because she is from an entirely different world than our own, a world that lives side-by-side with our current Earth.
Not only is this a huge potential film for Disney, as the studio attempts to continue to build out new franchises, but it might actually be the biggest project for Affleck as a director. Previously, the actor-turned-filmmaker had helmed features such as "Gone Baby Gone," "The Town," "Live By Night," and, of course, "Argo." All of those were high-profile features but were also all aimed at adult audiences. "Keeper of the Lost Cities" marks the first directorial venture for Affleck where he's trying to appeal to those coveted four-quadrant audiences that can possibly result in $1 billion grosses at the box office.
But as alluded to earlier, Affleck has a very busy schedule. Not only does he potentially have 'Lost Cities,' but he's currently filming the Robert Rodriguez film and is said to be part of the upcoming "Flash" feature from DC Films, where he'll reprise his Batman role. And it's unclear if 'Lost Cities' will take precedence over his "Chinatown"-inspire feature, "The Long Goodbye." All that to say, we have no idea when "Keeper of the Lost Cities" will actually go into production and when it might hit theaters. But with Affleck on board, it's definitely worth keeping an eye out for.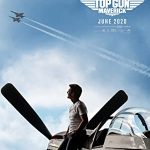 Jag är en katt och en redaktör, jag samlar in och publicerar nyheter om filmer och TV-program för dig.