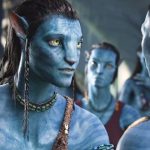 Disney has significantly delayed James Cameron's long-awaited Avatar sequels, which will now debut in 2022.
Avatar 2 has been delayed by Disney yet again. James Cameron's long-awaited sequel, as well as the other planned installments in the franchise, have been pushed back by a full year. This comes as studios have been forced to shuffle release calendars, as movie theaters remain closed in the U.S. and productions are slowly trying to get back up and running following the shutdown.
Disney has now moved Avatar 2 from its previous date on December 17, 2021, to December 16, 2022. The news was confirmed via the official Avatar Twitter accounts. James Cameron shared a letter acknowledging the delay, while also explaining that it has to do with not being able to utilize their sound stages in Los Angeles. Here's what Cameron had to say about it.
This now means it will be 13 years between when Avatar hit theaters in 2009 and when the Avatar sequel arrives. Additionally, Avatar 3 is moving from December 22, 2023, to December 20, 2024. Meanwhile, Avatar 4 will shift from December 19, 2025, to December 18, 2026, while Avatar 5 moves from December 17, 2027, to December 22, 2028. Speaking further, James Cameron expressed his disappointment over the delay.
Avatar, up until last year, was the highest-grossing movie in history, taking in a whopping $2.74 billion. Avengers: Endgame managed to top it, but only by a little, relatively speaking. With the Disney/Fox merger going into effect last year, Avatar 2, and the other planned sequels, ended up in Disney's hands.
Plot details largely remain scarce, but Avatar 2 will see the return of Sam Worthington, Zoe Saldana, Sigourney Weaver and Stephen Lang. Disney also delayed Mulan, as well as several untitled Star Wars movies. We'll be sure to keep you posted as any further details are made available. You can check out the full message from the official Avatar Instagram.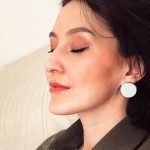 Fröken Anna - redaktör för All-Trailers, journalist, filmfan. Jag skriver om TV-program och filmer, älskar TV-program och filmer, det är mitt liv.