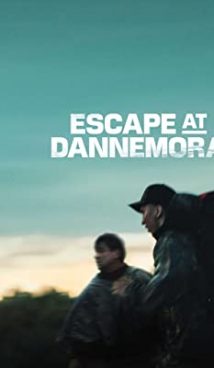 TV-MA
07 hours 20 minutes
Synopsis
A real story that happened in 2015 and a few years later received its TV adaptation.
Two inmates at a prison in upstate New York have been sentenced to life for murder. Of course, life behind bars is not as good as in the outside world, and David (Paul Dano) and Richard (Benicio del Toro) decide to escape. They come up with a cunning plan, and they get help in the form of a woman working in prison, nicknamed Tilly (Patricia Arquette). The lady, reveling in her power, enters into an intimate relationship with both prisoners and then brings them metal-cutting saws in frozen minced meat.
David and Richard managed to escape with these saws, and hundreds of police officers were sent after the criminals. The search lasted 21 days.
Interesting Facts
The TV-series Escape at Dannemora was filmed for the American TV channel Showtime, and the first episode premiered on November 18, 2018. They released episodes until January.
Escape at Dannemora was a big hit in the television world: the series got twelve Emmy nominations, and Patricia Arquette, who played the warden Tilly, earned a Golden Globe. By the way, for this role, she gained ten kilograms.
The series was directed by a comedian Ben Stiller. By the way, he is now preparing for the filming of the TV-series Severance, where Patricia Arquette will again play the leading role.
Information
This is an American-made drama thriller TV-series based on a real story.
The premiere of the first season took place on November 18, 2018 on the American TV-channel Showtime.
More Like This
The Little Drummer Girl
The Act
City on a Hill
Tags: prison, escape, criminality, drama, thriller, Benicio del Toro, Patricia Arquette