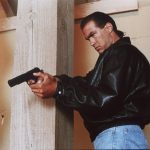 Predator 2 starred Danny Glover as a police lieutenant with the physical attributes of the average joe, an absolutely perfect juxtaposition of Arnold Schwarzenegger's Dutch from the first film.
Predator and its sequel are like night and day, with Glover playing the unlikely hero who must battle an extraterrestrial hunter with technology far more advanced than his police-issued handgun.
Before Glover was brought in for the role, Australian director Stephen Hopkins (A Nightmare on Elm Street 5) had planned to cast another action star in the lead: Steven Seagal.
Hopkins recounts his crazy day with Seagal to Howard Gorman, who interviewed the director in celebration of the film's 30th anniversary.
"I had to go and have a meeting at his house. Which was one of the craziest afternoons I've had. […] … it was a bizarre… he's a very unusual, slightly twisted kind of guy," said Hopkins. "In the end, I couldn't see myself doing it with him."
He added: "He was desperate to do it. I went into his house and he took me into a room where all the walls were covered with guns. He told me he wanted to play a CIA-psychiatrist who was also a martial arts expert who carried a gun. He was clearly a little crazy at the time. And I was like this is different than the way we're going so I guess we shouldn't do it.
"He said, 'You know, I want you to come to my house in Santa Barbara.' He said, 'I've got a grenade launching range there, we can launch grenades together'. I said, 'Yeah… great, we'll do that'." Adds Hopkins: "Sorry, I'm not a fan of his."
On a somewhat related note, in regards to the rumors that Arnold Schwarzenegger could return as Dutch in the just-announced fifth film, he has always been interested in returning to the Predator franchise so long as he can star. He's openly expressed that he's not interested in a cameo. For now, there is nothing to that rumor until something is officially announced.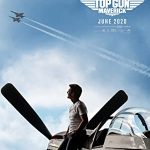 Jag är en katt och en redaktör, jag samlar in och publicerar nyheter om filmer och TV-program för dig.