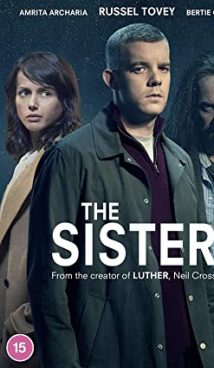 Synopsis
It would seem that Nathan is an ordinary British guy: he has a good job, a beautiful wife, and, at first glance, happy life and normalcy. However, there is a terrible secret in Nathan's past: the man has to do with the disappearance of his wife's sister. Elise disappeared ten years ago, and no one knows what happened to the girl. None other than Nathan and Bob Morrow, a paranormal researcher. Suddenly, Bob appears on the doorstep of Nathan's house and reminds him of what happened years ago in the forest on New Year's Eve.
Interesting Facts
The first episode of The Sister aired on October 26, 2020, on the British TV channel ITV. The episodes were broadcast daily.
The showrunner of the series is British TV-producer and writer Neil Cross. He filmed The Sister based on his own novel Burial. Another famous book by Cross is Luther, on which the author also filmed a TV-series. Cross also had a hand in the creation of the series Doctor Who, Hard Sun, and the films Mama, Pacific Rim.
The wonderful British actor Russell Tovey is playing the lead role. He films a lot in British TV-series, in American comic series, and appears on the stage on both sides of the Atlantic Ocean. You may have seen him on such TV-series as Quantico, The Flash, Legends of Tomorrow, Doctor Who, Sherlock, Years and Years, Supergirl, and many others.
Amrita Acharia, who played one of the lead roles, owes her unusual appearance to her parents. Her father is a doctor from Nepal, and her mother is a Ukrainian architect. In her life, she lived in Kathmandu, Kyiv, Britain, and Norway.
Information
This is an American-British co-production drama thriller TV-series based on Neil Cross's novel Burial.
The premiere of the first season of The Sister took place on October 26, 2020, on the British channel ITV.
More Like This
Luther
The Deceived
Safe
Des
Deadwater Fell
Tags: drama, secrets, miniseries, crime, thriller, mysticism, death, secrets of the past, Britain