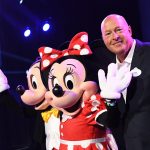 The film industry as a whole has already realized that there will definitely not be a return to the former normality. Even if rental returns to its former levels – and looking at how the Chinese willingly watch their films on large screens, this is a very realistic option – the digital content distribution model still needs to be changed.
Disney CEO Bob Chapek assesses the audience as follows:
The collective consumer has become even less patient. Now that the audience has been enjoying the opportunity to receive any films almost at will immediately at home for a whole year, there is no turning back. We, of course, least of all want to cripple the film distribution, but most of the public does not understand why films after distribution lie on the shelf for months and collect dust before being streamed.
In other words, everyone is already mentally ready to abandon the three-month period between theatrical premiere and home video release.
Warner Bros. this year it is releasing its blockbusters right away on streaming. Disney does the same with some of its projects: Mulan, Soul, and Raya and the Last Dragon. Paramount Pictures also lowered the waiting period to 45 days. And Universal has partnered with theater chain AMC for early access to films on digital platforms.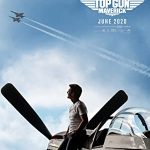 Jag är en katt och en redaktör, jag samlar in och publicerar nyheter om filmer och TV-program för dig.